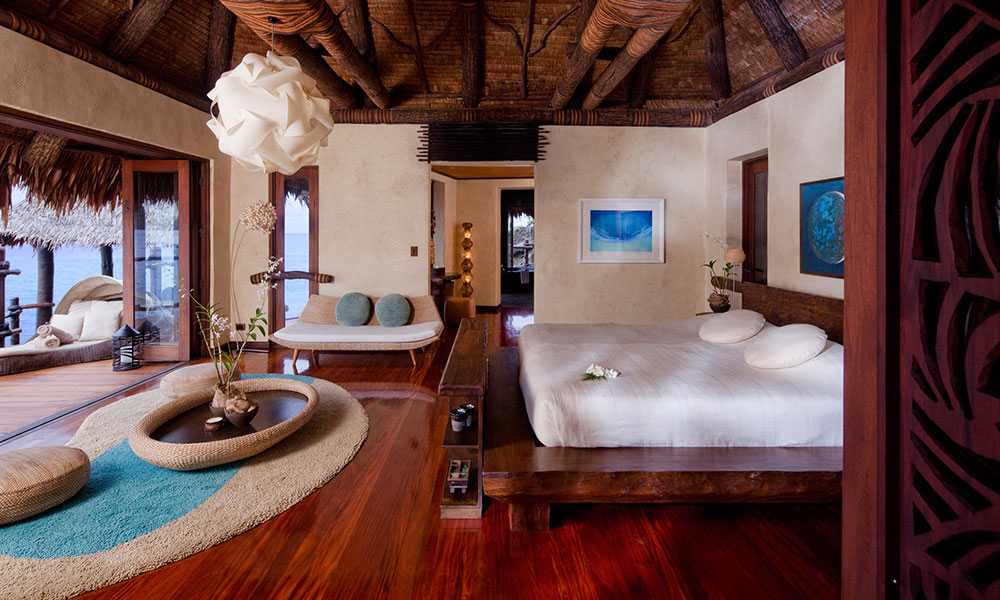 Luxury wants many things; lavish homes, deluxe sedans, gigantic business empires, exclusive pleasure trips to enjoy steep slumbers so on and so forth. Wants are endless and dreams are free, but luxury never. If money does not matter; you can take out time for holiday making and cherish pricey snoozes at one of the most expensive hotels in the world we have listed below in ascending order for you. So free your dreams because dreams are free, absolutely:
Read More: 7 Hyderabadi Restaurants That Are Better Than Karachi's Eateries
1. Hilltop Estate Owner's Accommodation at the Laucala Island Resort on the Laucala Island, Fiji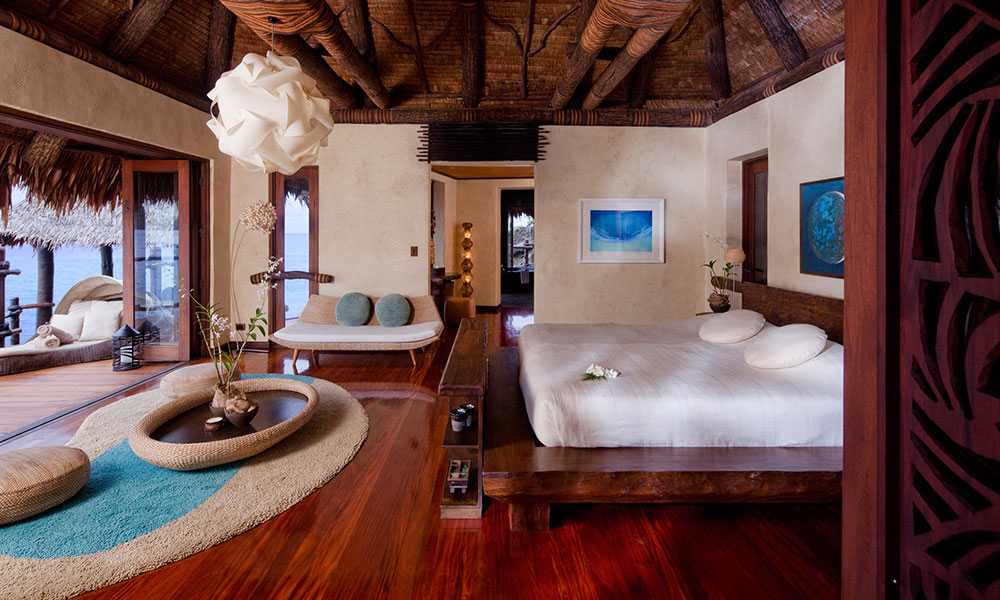 Set over 1400 hectares, Laucala incarnates the quiet and supple hospitality for which the Fijian group of islands is created. A private island refuge in the South Pacific, Laucala blends dramatic rainforest –laced landscapes and white sandy beaches with unparalleled levels of luxury and privacy.
In addition, style and sustainability go hand in hand here. 25 Fijian-styled villas [$40,000 per night] are set amid coconut plantations, besides deserted beaches and atop the island's volcanic mountains, overlooking fertile coral reefs and endless jungle.
2. Penthouse Suite at the Grand Hyatt Cannes Hotel Martinez in Cannes, France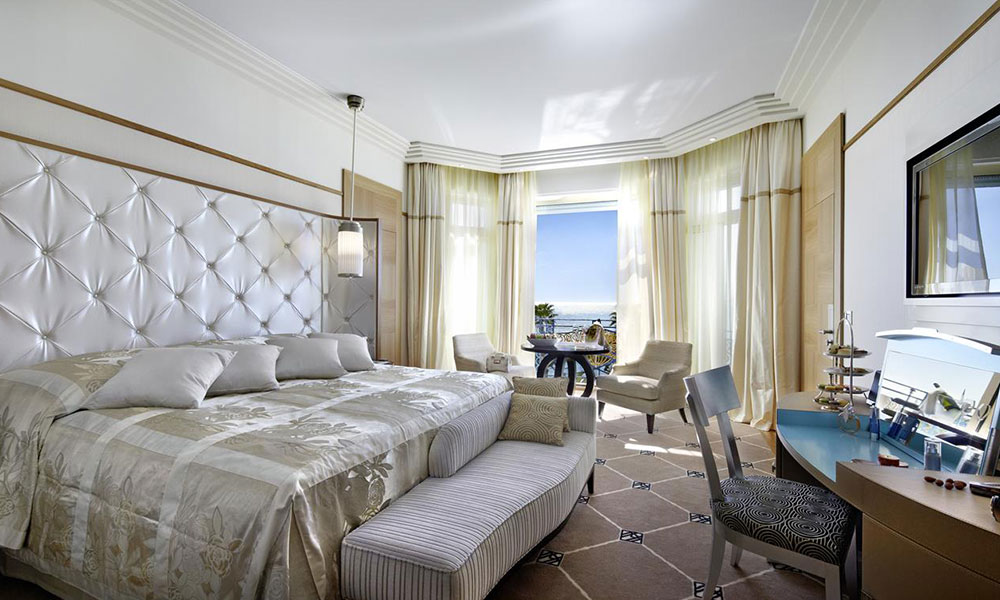 Situated in a prime location on the exclusive Boulevard de la Croisette, overlooking the Bay of Cannes and the Mediterranean Sea, the luxury 5 star Grand Hyatt Cannes Hôtel Martinez benefits from Cannes' status as France's second most important city for business tourism and is one of the prime destinations for exhibitions and conventions.
Whether visiting Cannes for business, leisure or a little of both, Grand Hyatt Cannes Hôtel Martinez provides sophisticated, upscale accommodation making your stay [$37,500 per night in the penthouse] a warm and pleasant experience in one of the most beautiful luxury hotels on the Cannes Riviera.
3. Ty Warner Penthouse at the Four Seasons Hotel in NYC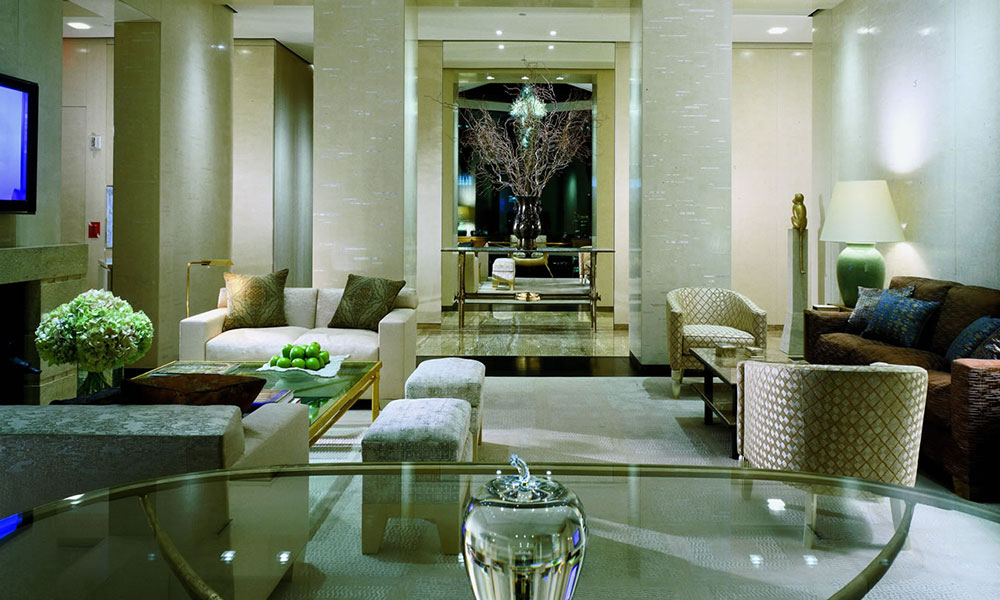 A good night's sleep can be elusive because it's crucial to health and happiness. Known around the globe for its famously comfortable bed, Four Seasons is committed to helping you achieve perfect slumber. To that end, Four Seasons has debunked common myths, uncovered global bedtime rituals and asked experts for their advice.
Join them on an interactive room tour and discover how the new Four Seasons Bed can provide the sleep of your dreams, even after you check out—then share your own sleep tips and stories. Explore this room [$45,000 per night] and uncover the Four Seasons details that make it ideal for sleep and rest.
4. Royal Villa at the Grand Resort Lagonissi in Athens, Greece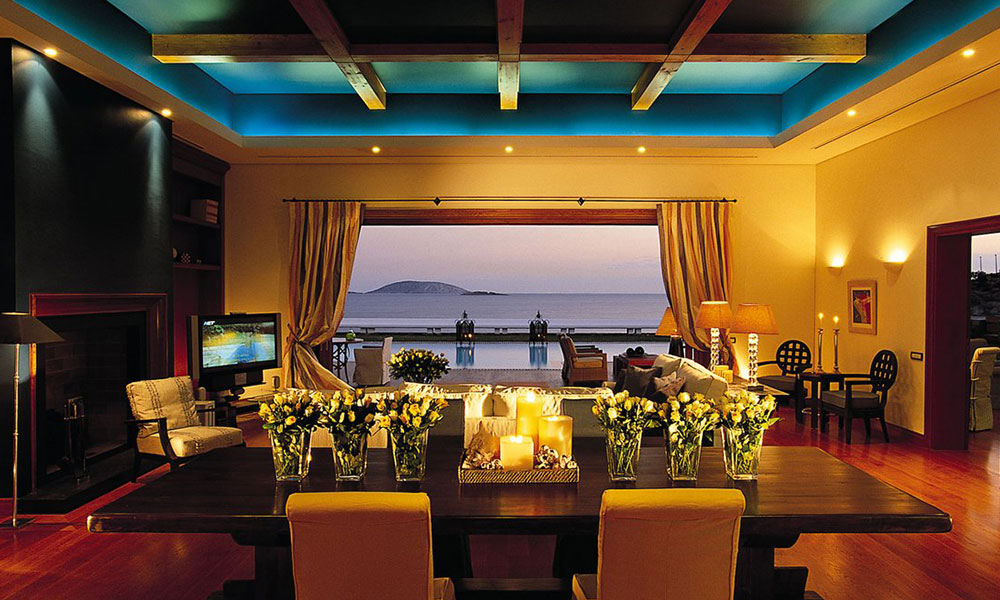 Spread over 72-acres private headland with a stunning location on an inlet of the Aegean Sea on the coast of southeastern Greece, the 5 star Grand Resort Lagonissi exceeds all expectations of a luxury seafront summer resort. A seaside retreat equipped with contemporary comforts and luxurious amenities for a holiday beyond comparison.
For a meager $35,000 per night*, you can get a suite that features two master bedrooms, an audaciously sized bathroom, your own private butler, sunbathing room and private viewing deck.
5. Royal Penthouse Suite at the Hotel President in Geneva, Switzerland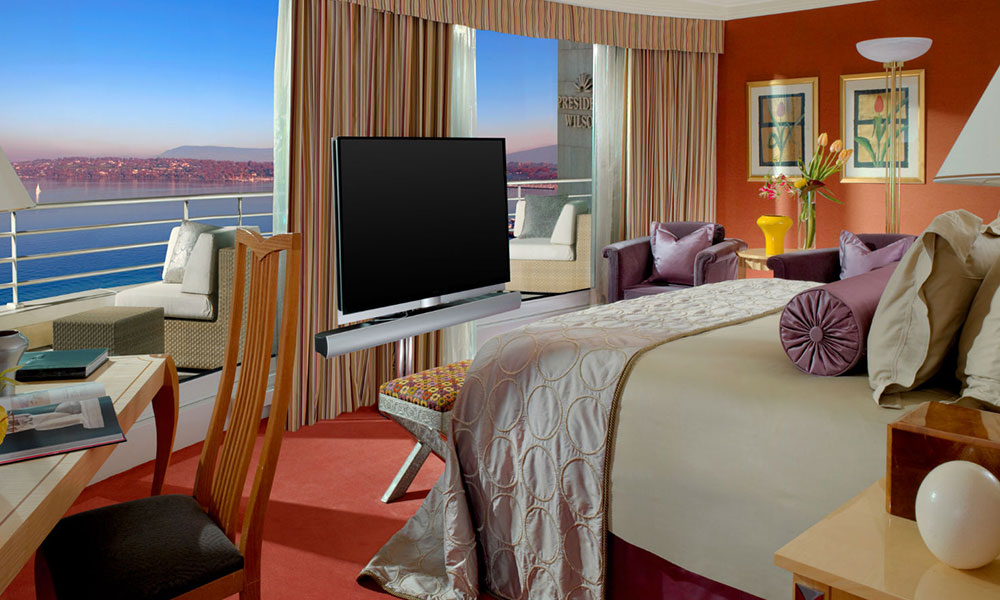 Pure luxury with maximum security, The Royal Penthouse Suite of the Hotel President Wilson is famous for being the largest one in Europe and the most luxurious Suite in the world. The Suite has even been awarded "World's Leading Hotel Suite" at the prestigious World Travel Awards.
Located on the eighth and top floor of the hotel, the Royal Penthouse Suite offers to the most demanding guests, 12 luxury bedrooms including marble bathrooms, as well as a private terrace with unforgettable panoramic view over the lake and the Mont-Blanc [mountain peak 15,771 feet on border of France, Italy, and Switzerland in Savoy Alps; highest of the Alps].
Michael Jackson, Richard Branson, Rihanna and Bill Gates have all enjoyed stays here, the world's luxurious and most expensive hotel suite – a snip at only $67,000 a night.
[*All the fares have been quoted from an article by Michael Lazar published in the Huffington Post, June 24]
Read More: Eid-ul-Azha 2015: Animal Prices Soaring High in Karachi's Market
Let us know if this article was helpful by commenting below: