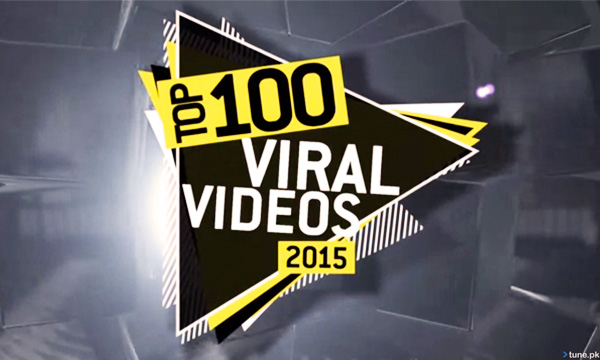 Video consumption is increasing with each passing year and 2015 is no exception. While 2014 was the year of selfies, 2015 marked a rise in the popularity of videos.
Not only marketers continue to promote their products through videos, people too, leave no stone unturned in capturing amazing real-life moments, gathering thousands of views and earning oodles of money and fame.
As the year is coming to an end, video fanatics have looked down the memory lane and compiled a list of 100 best viral videos.
The video series created by, JukinVideo – a popular YouTuebe viral video community is a compilation of the top most viral videos based on the number of views and reviews they received online.
From the lady yelling in the ferry to the man locked inside the gym, from the huge whales saying hello to the Jet Ski athlete doing aerobatics, from deer singing beautifully to the cat attacking her master, the compilation has all that will keep you hooked to it.
Watch the first part of the series that includes videos from 100-76:
Watch the second part of the series that includes videos from 75-50:
[iframe id="http://tune.pk/player/embed_player.php?vid=6338664&folder=&width=600&height=350&autoplay=no"]
Watch the third part of the series that includes videos from 49-25
[youtube id="Z7m2g1Uv5NI"]
Watch the fourth and final part of the series that includes videos from 24-1
[youtube id="laIGILOTypg"]
See more year-end reviews here: