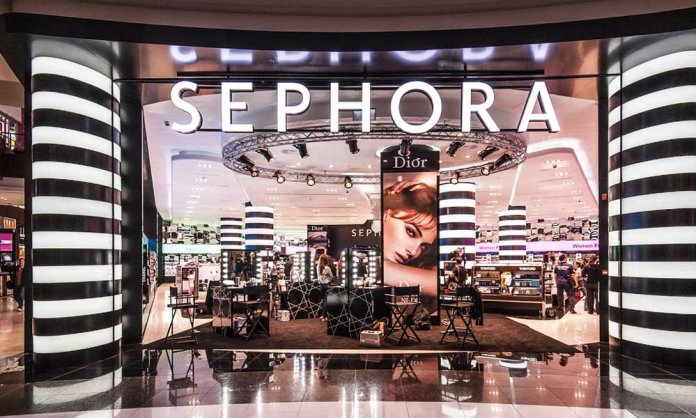 Sailthru has released its annual Retail Personalization Index 2019 report which ranks the top 100 retail brands.
For the third consecutive year, Sephora has remained the #1 retail brand with a score of 79.
The report ranks these retailers on account of how well they personalize the customer experience across various channels.
Nordstrom and Rent the Runway took #2 and #3 respectively, while The Home Depot (#4), Best Buy (#5), DSW (#5), Ulta and Urban Outfitters (#7) followed.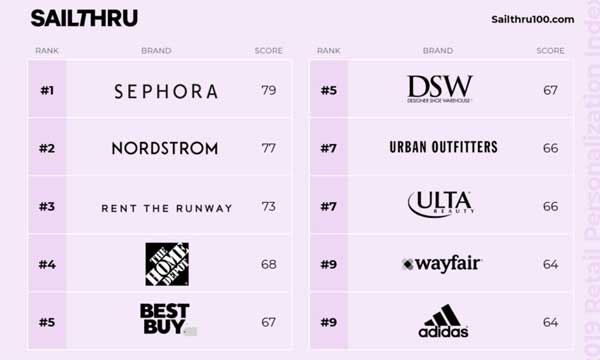 Here's a sample of how the ranking was conducted:

As per the report:
With more than 2,500 stores, Sephora proves that brick-and-mortar experiences thrive when it's interwoven with a customer's digital profile — and in Sephora's case neither are traditional.
The beauty retailer is a pioneer of in-store technology, such as Color IQ, which scans customers' skin to help them determine the perfect foundations, concealers, and lipsticks for their coloring.
With unrivaled in-store events and experiences, Sephora has built a community of Beauty Insider loyalists who retain their lifetime value.
Unified customer profiles across all channels, complemented with on-brand triggered emails and push notifications, keep customers connected wherever they shop.
Sephora's approach is so seamless that it makes the customer's entry point irrelevant. Whether it's in-store, on email, or in-app, the brand meets customers where they are and recommends what they need (and want) to keep coming back for more.
For the complete list, click here.
Stay tuned to Brandsynario for more news and updates.
LEGO Releases First Global Campaign in 3 Decades, Asks to 'Rebuild the World'