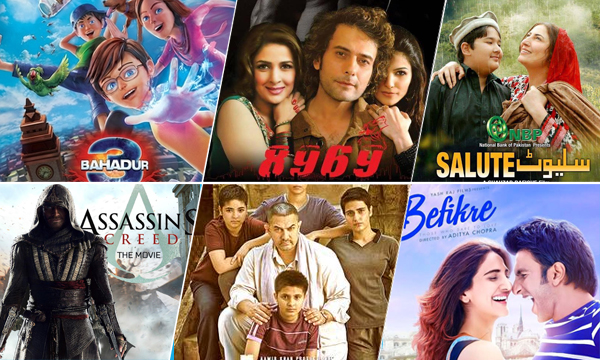 There have been some major blockbusters that have been released this year and more are yet to come this December. Hollywood, Bollywood, and Lollywood have stepped up their games, rolling out pleasing cinematic endeavors for generations to admire.
From action to romance to comedy, none of the entertainment industries from either bracket failed to perform.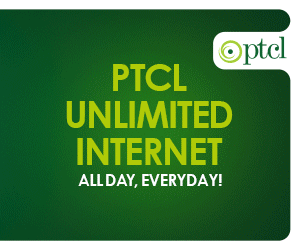 Here is a list of the highly anticipated films releasing in December 2016:
Pakistani Movies
1.  Saya E Khuda A Zuljalal
Release Date: 16th December 2016
https://www.youtube.com/watch?v=eZl-NzW7vLc
This film revolves around the history of Pakistan and is said to be narrated by the national heroes who fought in the many historic wars of the country. It unveils what Pakistan aimed to be when it was first created and what it has developed into today. It also focuses on national heroes including Major Shafqat Baloch, Major Shabbir Shareef and Major Aziz Bhatti.
2. 8969
Release Date: 2nd December 2016
Directed by Azeem Sajjid, this movie is releasing  under AJ Media Productions. It was set to release by the end of 2015 but was pushed forward to 2016. With a star-studded cast featuring Saba Qamar, Hussain Tiwana, Sadaf Hamid and Ali Jabran Khan, the movie is a murder mystery with the serial killer playing a little game of trivia with the characters.
3. Salute
Release Date: 2nd December 2016
https://www.youtube.com/watch?v=exh8QOCy_sg
On January 6, 2014, Shaheed Aitzaz Hasan Bangash, a school boy from Hangu, Pakistan, noticed some suspicious activity outside his school involving a suicide bomber. He managed to prevent this attack and save over 2000 lives, by giving up his own. The movie "Salute" is a moving tribute, written and produced by Shahzad Rafique, for the martyr that stunned the nation with his heroic act of bravery.
4. 3 Bahadur: The Revenge of Baba Balaam
Release Date: 16th December 2016
https://www.youtube.com/watch?v=JgOb70vECrA
Oscar-winner, Sharmeen Obaid Chinoy strikes back with the sequel to her critically acclaimed animated film, 3 Bahadur. The tales follows the lives of the three children with supernatural powers, Saadi, Amna, and Kamil as they once again encounter danger. However, this time they will fight the  powerful villian, Baba Balaam.
Bollywood
5. Dangaal
Release Date: 23rd December 2016
Dangal is an upcoming biopic film starring Aamir Khan. It is based on the journey of Mahavir Phogat who trained his daughters in the land of Haryana to compete in the commonwealth games which took place in 2010. In a town where the birth of a girl is looked down upon, Phogat made history when he displayed his message of equality by teaching his girl to wrestle. Apparently, Amir Khan gained approximately 98 kg for his role as Mahavir Phogat.
6. Kahaani 2
Release Date: 2nd December 2016
The sequel, similar to the first, once again stars Vidya Balan in the lead role. Directed by Sujoy Ghosh, this film, however, is quite different from its prequel. It revolves around the the life of a single mother's struggle to find her daughter who has been kidnapped by an anonymous entity. In order to retrieve her daughter and unveil the kidnapper, her tragic past must be revealed.
7. Befikre
Release Date: 9th December 2016
'Befikre' is an upcoming romantic crime film set to be released this month and is directed by Aditya Chopra. The characters Dharam, played by Ranveer Singh, and Shyra, played by Vaani Kapoor, find love in the romantic city of Paris. The film has been said to showcase some quite steamy moments between the two, which has all the fans excited for its release.
Hollywood
8. Assassin's Creed
Release Date: 21st December 2016
The notorious criminal, Callum Lynch is rescued from his own execution by Abstergo Industries which is a revival of the long-abolished Templar Order. As repayment, he takes part in the Animus Project which leads him to experience firsthand the memories of his ancestor, Aguilar de Nerha, during his time. Learning from him, he sets out to avenge the Templars, which are the enemies of the Assassins in his present time.
9. Passengers
Release Date: 21st December 2016
The spaceship Starship Avalon, 30 years into its 120-year voyage to a new planet, known as "Homestead II", has a malfunction. Transporting 5,259 people, sleeping in suspended animation in different sleep chambers opens two, many years early. Jim and Aurora begin to spend their lives aboard in peace and slowly begin to fall in love. However, once the ship descends into dangerous territories, both must find a way to save the people on board.
10. Rogue One: A Star Wars Story
Release Date: 16th December 2016
This movie is set in a time before the original Star Wars. The sci-fi film follows the life of Jyn Erso who has been recruited by the Rebel Alliance to work with a team, which includes Intelligence Officer Cassian Andor, to steal the designs of the Empire's new threatening weapon, the Death Star. 
There are countless other films that failed to make the list, but nonetheless would serve as great entertainment, as the year closes.
Here's to hoping that many more to arrive on our screens next year in 2017.
Stay tuned to Brandsynario for more updates!