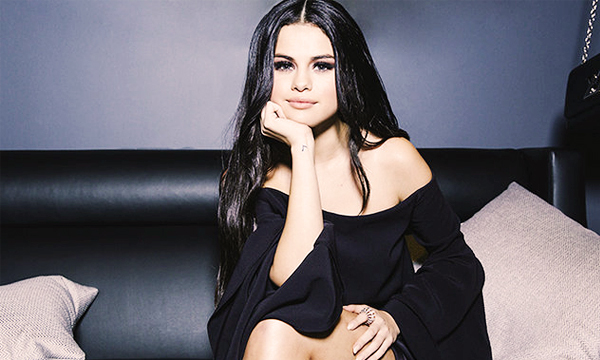 Former Disney star and now pop-sensation, Selena Gomez was just crowned the queen of Instagram, conjuring up more than 103 million followers. Instagram, the Facebook-owned popular image-sharing social media site, is centered on users sharing photos and videos, has grown to more than 500 million global users this year.
Recent stats from the site calculated that Gomez, in fact has the largest following.
With eight out of ten most-liked celebrity pictures & seven out of ten most-liked videos this year, Selena tops the charts!
Selena Gomez's most liked photo on Instagram was a promotion for Coca-Cola. It's no surprise this picture is number one- her mesmerizing gaze stares deep into your soul leaving you in a trance.
Despite her three month break from social media following her Lupus diagnosis and her short-lived tour in order to combat her depression, which is a common side-effect of Lupus, she still beat the others to the top.
Even recently, whilst accepting her award at the American Music Awards 2016 last month, she publicly declared to her fans to stay true to themselves and stated, "I don't want to see your bodies on Instagram."
Coming in second place is Gomez's best friend and the ever-so-problematic, Taylor Swift
Taylor has racked up around 94 million followers! Following Swift are Ariana Grande, Beyonce, and the downfallen former Instagram ruler Kim Kardashian.
Breaking the notable trend in females, Real Madrid footballer, Christiano Ronaldo places at number six amongst the most-followed celebrities
'Hip hop' was deemed the most-talked about music hashtag in the US this year on Instagram. One of the most trending hashtags included tributes for David Bowie after his passing in January, as well as Prince after his sudden demise in April, earlier this year.
After various other random categories, Halloween was noted as the 'most-Instagrammed' day of 2016 and the most-used emoji in posts title was claimed by the heart emoji.
Here is the complete list of the top 10 Most Followed Celebrities on Instagram 2016:
1. Selena Gomez- 103 million followers
2. Taylor Swift – 94.1 million followers
3. Ariana Grande – 90.5 million followers
4. Beyoncé – 89.4 million followers
5. Kim Kardashian West – 88.5 million followers
6. Cristiano Ronaldo – 83.2 million followers
7. Kylie Jenner – 80.3 million followers
8. Dwayne "The Rock" Johnson – 71.8 million followers
9. Nicki Minaj – 69.6 million followers
10. Kendall Jenner – 69.6 million followers
Yahoo's Top 10 Most Searched Bollywood Personality List Revealed
 Stay tuned to Brandsynario for more news & updates.