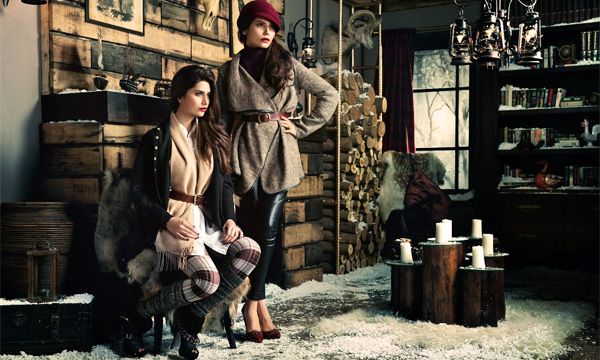 Among the many fabrics, colors, cuts, motifs and inspirations seen on the runways, what are the essential fashion items of the season? Which accessories should take pride of place in your closet and in particular, what items should be kept or banned from your wardrobe for the cold months ahead?
Coats take on a longer dimension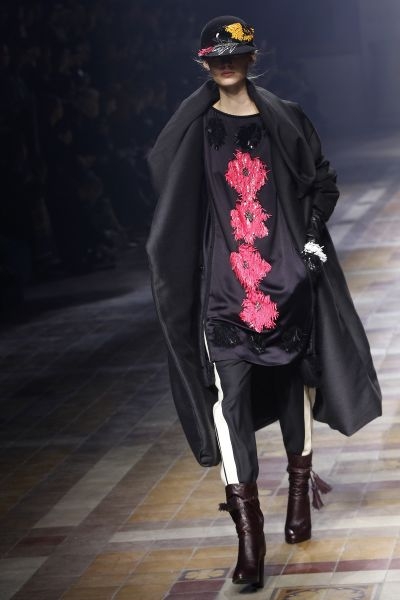 Vests and bomber jackets are to be kept on hand throughout the upcoming months though long and even extra-long coats are essential seasonal pieces this year. In terms of fabrics, leather, sheepskin and faux fur dominated designer collections.
The color palette includes black and red with various vibrant shades and a large selection of motifs. As seen profusely in the fashion shows, hooded coats and jackets are a definite wardrobe staple.
Leather is chic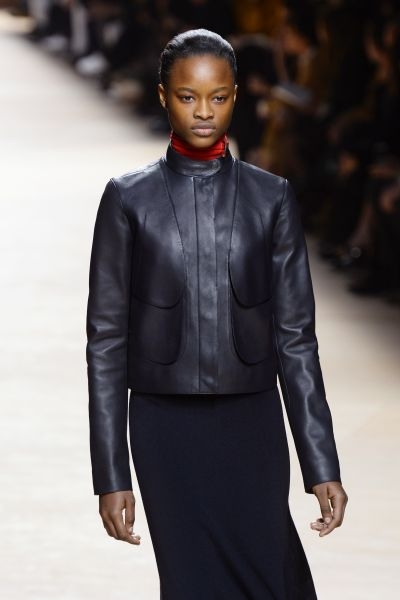 Winter 2015 will exude a very sixties vibe with, in particular, the return of leather to the fashion scene, both chic and very rock'n'roll. The noble material is used on every wardrobe piece from dresses and skirts to coats and tops.
The season calls for classic colors like black and camel hues as well as a vibrant array of bright shades.
Immaculate white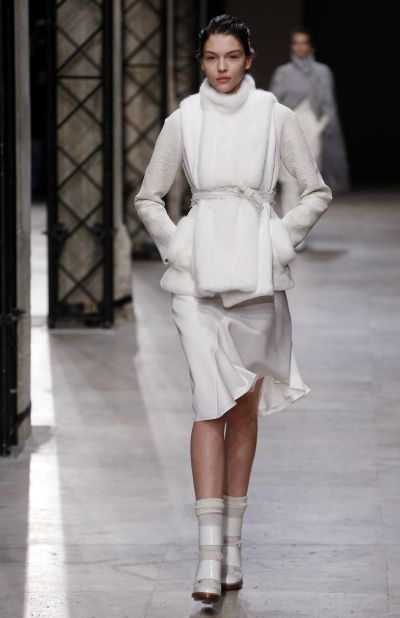 Though the winter color palette is generally darker in tone, this year white was at the heart of a number of collections.
An all-white ensemble gives a refined, fresh and chic look to any silhouette.
Fringe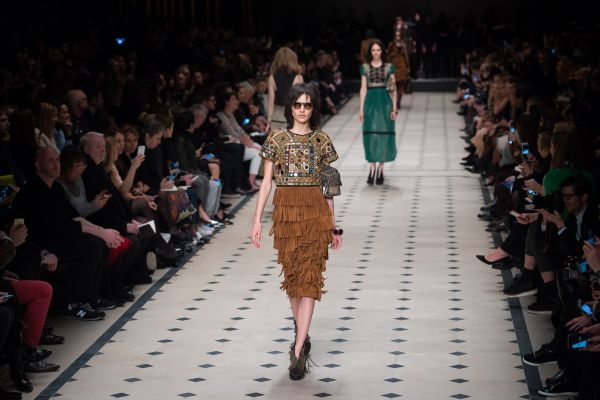 Often associated with summer festivals, and indefinite supply on the spring/summer 2015 runway shows, fringe is a key detail this season.
Dresses, skirts and coats are all embellished with fringe for an edgy bohemian-chic take on winter.
The cape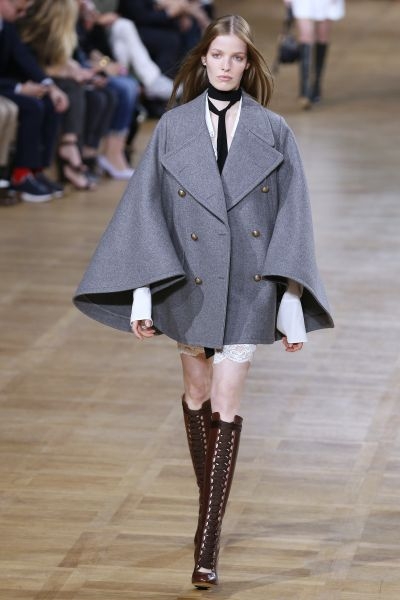 A big hit last winter, capes move to the top of the winter must-haves this year.
Whether in block color or printed material, they add a retro touch to any outfit and can be worn over a dress or pants.
Quilted details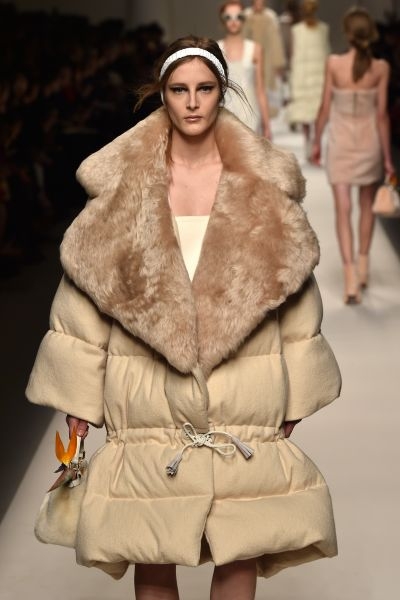 The fall/winter collections of 2015 ooze a decidedly retro spirit with a strong presence of quilted pieces.
A signature detail of the Chanel fashion house, quilted details, in particular on bags, vests and dresses, are a definite fashion "do" this winter. The possibilities with this trend are endless and include very avant-garde interpretations.
Sleeveless trend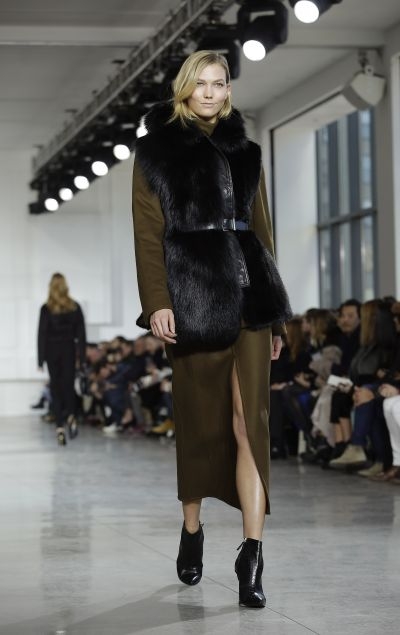 Once relegated to the darkest corner of your closet, puffer jackets, gilets and sleeveless quilted vests are back in the limelight. Dresses are preferably sleeveless or made from completely different materials, playing on contrasts.
Some designers have even created removable sleeves on a number of items.
Transparency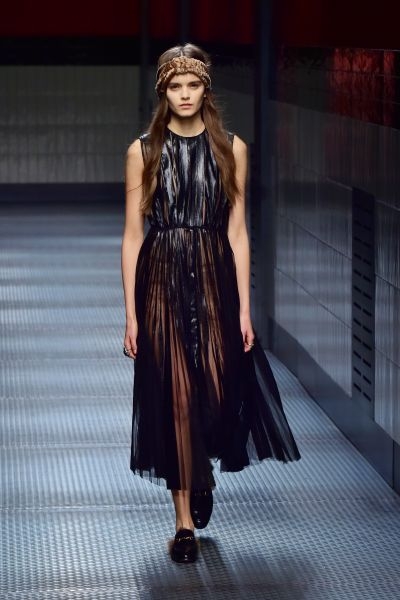 Much more subtle this season, transparent details remain a key trend for a sensual and sexy style. Not to be used extravagantly, discreet touches are all that is needed to convey sensuality.
Opt for transparent details in dark fabrics with a focus on the arms, back, thighs and bust.
High-waisted elements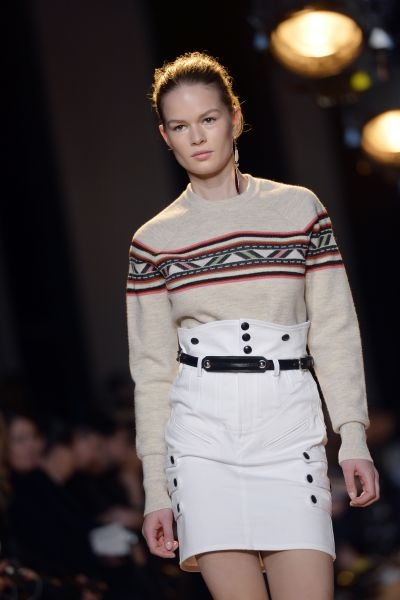 For fall/winter 2015, the waist is showcased for a sophisticated and ever-so-retro look.
All major pieces are cut with a high-waist including suit pants, skirts and dresses. The waist is often embellished with a belt, either wide or narrow.
Logos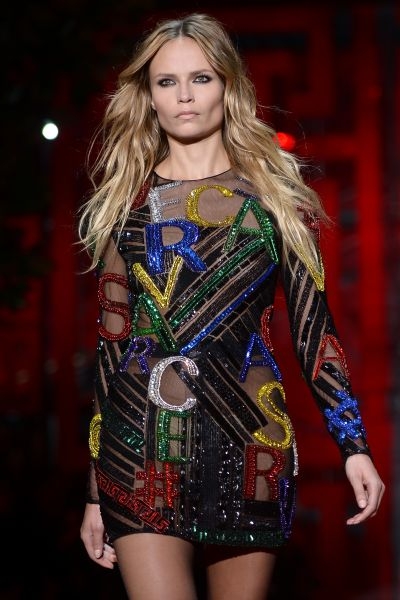 The names and logos of fashion labels appear in XXL lettering on even the most sophisticated ensembles, oftentimes in bright eye-popping colors for better visibility and "wow" factor.
The trend should without a doubt continue into the coming season.