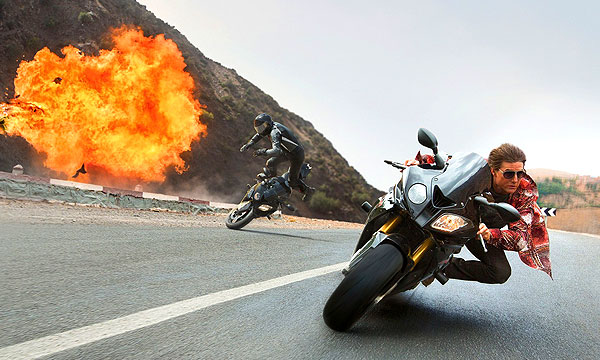 UPDATE: This weekend, movie "Mission Impossible-Rogue Nation" starring Tom Cruise has bagged $56 million at 3956 locations.
Possessing high-end goodwill in the industry, Cruise has once again proved how much star power he upholds.Till Saturday, this figure was centered at $19.7 million.
These numbers have miraculously surpassed the forecasts. According to recent studio estimates, the movie made $40 million in its opening weekend.
Read More : Tom Cruise's Mission: Impossible – Rogue Nation First Trailer Released
This is the third largest opening for Cruise's work till date. The first one was $ 64.9 million for "War of the Worlds" followed by "Mission Impossible 2 that made $57.8 million.
The story was written and directed by Chris McQuarrie in which Cruise had to face a squad of special agents called Syndite. Sharing the screen were Simon Pegg, Jeremy Renner and Rebecca Ferguson.
Also See: Pakistani Shortlisted For Mars One Mission In 2024
Although, the movie was planned to be launched on the Christmas Day, Moore realized that that this will bring them in direct competition with "Star Wars" and "Spectre" with the latter one starring James Bond.
These numbers are still relatively low compared to the same weekend a year ago when Disney/Marvel's "Guardians of the Galaxy" opened with a stunning $94.3 million weekend.
As of now this movie has made good business lets see if the upcoming ones could further raise the bar!