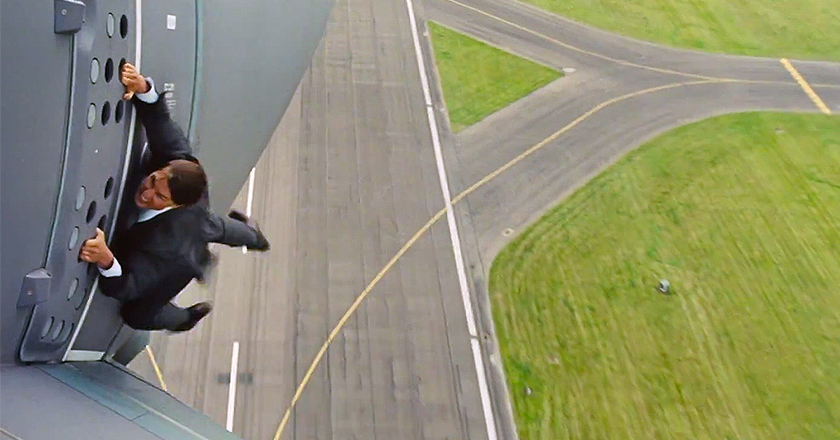 The latest in the series of MI films, 'Mission Impossible – Rogue Nation' has just revealed it's rather long trailer (2 minutes and 41 seconds, to be precise.) But who are we to complain?
We get to see Tom Cruise running around shirtless *swoon* and lots of butt-kicking and adrenaline pumping moments.
The story revolves around IMF agent Ethan Hunt (Cruise), who is tracked down by the Syndicate, a highly trained organization of rogue assassins that kill on order. With the help of his colleagues, he plans to bring the Syndicate down by any means necessary.
"You want to take down The Syndicate? It's impossible." 
See the action-packed trailer below:
[fb_embed_post href="https://www.facebook.com/missionimpossiblemovie/videos/vb.290487762729/10152890570547730/?type=1&theater/" width="550″/]
Just when we thought the Mission Impossible franchise was over and done with, BAM, here comes another MI film.
Co-written by Will Staples and Iron Man 3's Drew Pearce, Mission: Impossible — Rogue Nation is directed byChristopher McQuarrie, who previously directed Cruise in 2012's Jack Reacher.
Rebecca Ferguson and Ving Rhames also star, with the latter reprising his role of Luther Stickell, the only character besides Cruise's Ethan Hunt to appear in all MI movies so far.
Mission: Impossible — Rogue Nation will be released July 31.
Read More: The Transporter – Refueled Brings Something New.