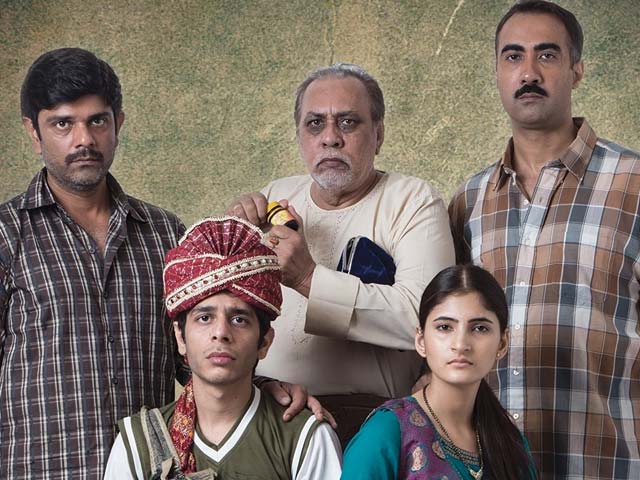 One of the best Bollywood movie produced this year, Kanu Behl's debut directorial venture Titli relates the story of a criminal family from the dark underbelly of Delhi. It's dark, it's hellish, it's as real as it gets.
Introducing Shashank Arora and Shivani Raghuvanshi, Titli is horrifyingly real in depicting the way where half of a city how conveniently ignores the other half living in the slums and the latter, in spite of wanting to free themselves of the caged life, get entrapped further and worse along the way.
Read more: Jawani Phir Nahi Ani Review: Critics Sing Praises on Twitter
Titli, played by Shashank Arora, is the youngest member of a dysfunctional, car-jacking family, including a violent, short-tempered brother (Ranvir Shorey), a gay, unobtrusive yet equally bad brother (Amit Sial) and an emotionless father (Lalit Behl).
With a dream to break free from the inherited family profession of carjacking, Titli decides to start his own car parking business only to receive zero support from his violent family and a lack of finances to go through with the dream.
Enter Neelu, played by Shivani Raghuvanshi, with her own brand of twisted dreams. While she is brought in the family with a purpose to "calm" the youngest brother, the husband-wife duo strike a warped deal of their own.
Read more: Pyaar Ka Punchnama 2 Released to Mixed Reviews
Each actor has given brilliant performances in the movie; add to this the utter lack of embellished scenes and the unapologetic, blunt way the gut-wrenching violence is shown and you have an original movie at your hands.
The movie is terrifyingly real; it makes you think twice about how much your urban, so-called civilized life might just be the cause for pushing those living in the slums over the edge.
Titli hasn't only impressed the audience, but critics are all praises too:
"@RanvirShorey packs in one of the best performances of his career" in the @MumbaiMirror | absolutely! #Titli pic.twitter.com/eQRdyU2qkR

— rajesh tahil (@rajeshtahil) October 30, 2015
Do yourself a favour go and watch #Titli. otherwise dont complain that good films are nt made. #passionforcinema @KanuBehl bst film of year.

— NEIL SHARMA (@I_Neil_Sharma) October 30, 2015
#Titli is gritty,brave,scary and believable.Superb performances and great work by the whole team.well done Kanu

— Varun Dhawan (@Varun_dvn) October 29, 2015
Review: #Titli is a searing, unflinching, insightful chronicle of our times – 4 stars https://t.co/Ili2utUC1p pic.twitter.com/ujPmw2ch0t

— NDTV Movies (@moviesndtv) October 30, 2015
I saw #Titli again last night. My two cents. Congratulations to @RanvirShorey @KanuBehl @Sharatkatariya & team. pic.twitter.com/kphQuHSiK3

— PaperPencil (@MansiNiraJain) October 30, 2015
A MUST watch this Friday #Titli. Heart wrenching & brutally honest. Take a bow for a spectacular debut @KanuBehl. Congrats team. Can't Miss

— Rajkummar Rao (@RajkummarRao) October 29, 2015
Just watched #Titli. Remarkable performance from @RanvirShorey. One of the finest I've seen this year.

— Raja Sen (@RajaSen) October 27, 2015
Apart from chugging beer like there's not tomorow, what else did I do yesterday? Watched a freaking brilliant film – #Titli

— Darshana Kumar (@YourMomsBiryani) October 30, 2015
Just a glimpse of the life that #Titli's family lives will leave you shocked. It is revolting and sickening. But just so real

— IBNLive Movies (@IBNLiveMovies) October 30, 2015
Critics' Verdict: #Titli Is dark, disturbing and unmissable https://t.co/JPpghqyBLU @yrf film reviews #review pic.twitter.com/PLLvGYLRBn

— The Quint (@TheQuint) October 30, 2015