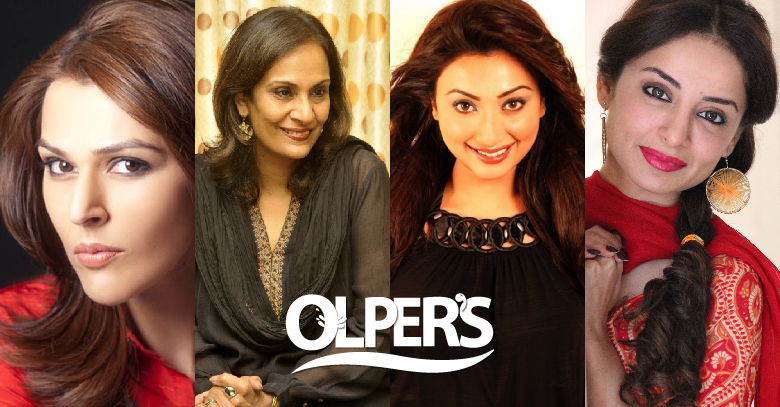 By Ufaq Ashfaque
JULY 26, 2013 – Olpers launched an advertisement to celebrate Ramadan and appreciate the hardworking females of Pakistan. The ad campaign featured female icons belonging to Pakistani media.
Actresses Sarwat Gilani, Faryal Gauhar, Ayesha Khan, singer Tina Sani and journalist Sana Bucha were seen encouraging women in rural areas of our five provinces.
These renowned faces, with their presence in the ad, manage to show their support towards Olper's objective of uplifting the standards of women living in the rural areas of Pakistan.
Olper's has been providing employment opportunities to women, in rural areas, by educating them about the basic healthcare of cattle. This helps Olper's in getting good produce while women get their share of monetary benefits.
Olper's also encourages them to do dairy farming which is beneficial for both the brand and the women of Pakistan.
Celebrity endorsement is an effective tool for creating a strong impression on the audience's mind.
As the brand promotes its philanthropic activities, the goodwill surrounding the brand increases two-fold.
Olper's has been working on women empowerment for quite some time now. The 'Mera intikhaab Olper's' was the first step into this arena, although they did release a corporate advertisement, early on, titled 'Merai angan mei'.
The ad showed women being paid in exchange for gathering milk in rural areas.
Through this initiative, Olper's continues to climb the ladder of corporate social responsibility.