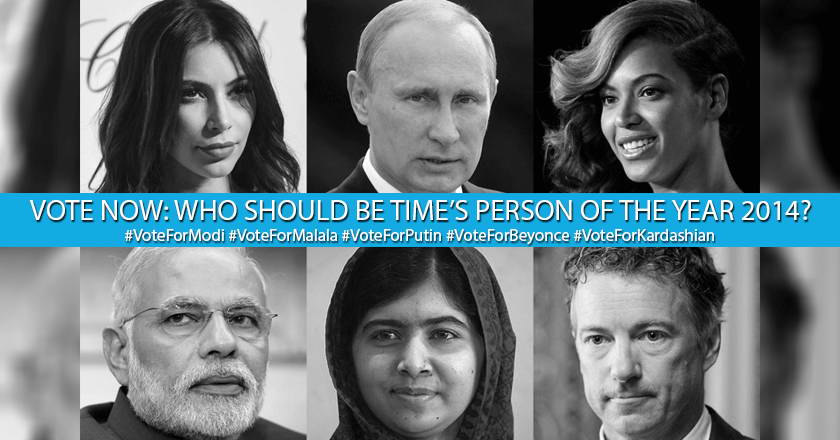 TIME Person of the Year TIMES is all set to announce its' person of the year 2014, and now you can also vote for your favorite. This year the battleground includes names like Narendar Modi, Malala Yousufzai, Vladimir Putin and more.
Of course TIME's editors will choose the eventual Person of the Year 2014, but the American magazine has established a way for their online fans to take part with their votes. Times magazine has included their readers to become a part of a tradition which dates back to 1927.
Times enlist some of the year's most provocative newsmakers. TIMES not only selects people from various pools of life but also showcases their achievements in its own montage – after which it hosts a face-off based on its poll. This year the official voting closes at 11:59 p.m. on December 6th.
TIMES will announce the winner of its reader polls on 8th December. However the TIME's Person of the Year will be announced December 10th, 2014.