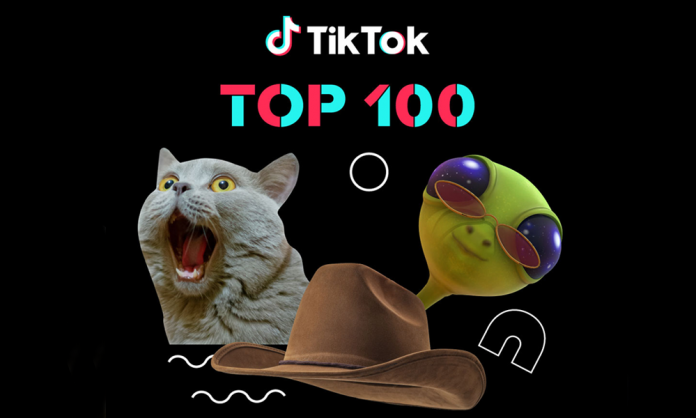 TikTok has released a list of their top 10 of the most creative and viral videos on the popular platform.
From viral videos to viral memes, top artists to top celebrities, TikTok has compiled a list of all your favorites.
Their message on the official site reads:
'You made 2019 the year of TikTok when millions of people all over the world participated in endless entertainment in hilarious, quirky and joyful moments that broke the norms of expression and creativity.
If we could celebrate all of this year's best TikTok moments with you we would (trust us, but that would be an infinitely long blog post), but instead, we rounded up the top 100 collections of 2019's top dances, memes, viral videos, celebrities and more that helped blast TikTok into the forefront of pop culture.'
Top 10 Viral Videos
These top 10 viral videos were born on TikTok and are now immortalized in the 2019 TikTok hall of fame.
Top 10 Memes
These are the Top 10 TikTok memes of 2019 that climbed to the top of meme mountain and took our breath away.
Top 10 Artists
Here are the top artists on TikTok who drove some of the best trends with their catchy tunes throughout 2019.
Top 10 Celebrities on TikTok
These are the top celebrities who danced and meme'd into our hearts this year.
Top 10 Breakout Creators
These 10 creators are among the biggest breakout stars of the year.
Top 10 Dance Trends
Spanning all skill levels, these are the dance trends that had TikTok users shaking their groove thang in 2019.
Top 10 Creative Effects
Among a growing array of creative effects on TikTok, these are the most popular effects of 2019.
Top 10 Pet and Animal Videos
These are the top pet and animal videos on TikTok in 2019.
Top 10 Beauty & Style Videos
From natural looks to glitter drips, these are the best beauty and style videos that helped people work the look.
Top 10 Sports Highlights
These are the top videos that slam-dunked TikTok throughout 2019.