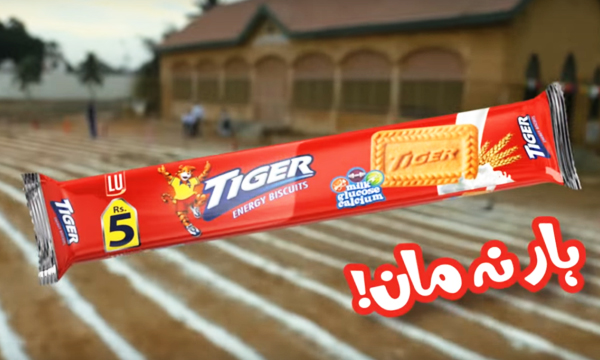 Continental Biscuits Ltd. has released a TVC for Tiger Biscuits, a delicious product by LU which has the market standing of a product that promotes health and strength that's affordable by all. Boasting the goodness of milk and glucose along with the strength of calcium and wheat, Tiger Biscuits not only provide healthy nutrients to kids but also boost their self-confidence, helping them believe in themselves.
Unlike their previous TVC, this time, Tiger has focused on a promoting the message of confidence building, determination and motivation. The TVC is conceptualized by IAL Saatchi & Saatchi and directed by WAM Films. The brand has taken a different approach this time and is encouraging children to never give up on their ambitions and dreams.
The TVC showcases different scenarios where a child faces an obstacle and overcomes the fear with utmost determination and confidence. The TVC, on the whole is beautifully shot and forms a connection with the target audience, creating relevance for them!
Unlike other lighthearted and fictitious biscuit advertisements which feature carefree children enjoying biscuits, the Tiger Biscuits TVC shows the struggle children face in their daily lives and motivates them to keep going.
The ad focuses on never giving up and having faith in yourself to succeed at competitions, at races, at everything in life.
The new advertisement is hearty, inspirational and zealous but above all it delivers a strong message "Haar Naa Maan (Never Give Up)!"