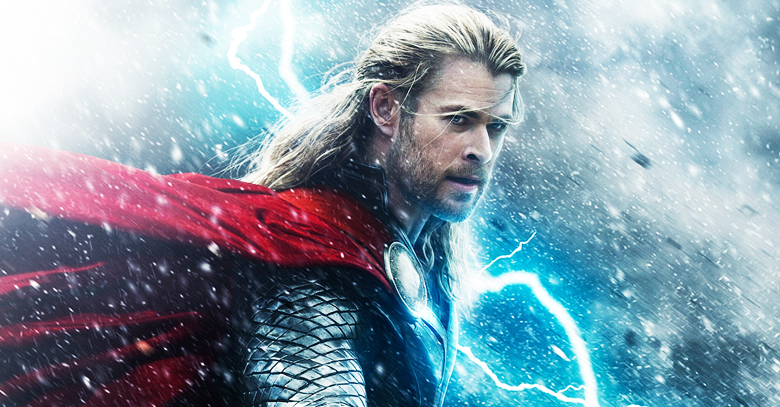 Marvel's "Thor: The Dark World," makes its big debut in cinemas around the world on November 8, 2013.
Thor continues his Silver screen adventures after the super hits 'Thor' (2011) , 'The Avengers' (2012), and  the Mighty Avenger, battles again to save the Nine Realms from a shadowy enemy that predates the universe itself.
Reported so far, in the aftermath of Marvel's "Thor" and "Marvel's The Avengers," Thor combats with his Godly façade and his famous lighting and hammer to restore universal order across the grand cosmos.However, an ancient race led by the vengeful 'Malekith' returns to plunge the universe back into darkness.
As for Malekith, and his thirst for vengeance, the plot shows that it all started eons ago when Bor, father of Odin, vanquished the Dark Elves led by Malekith, who sought to return the universe to its state before creation using a force called the Aether.
Coming to the present, Loki stands before Odin, and all of Asgard, in shackles and is sentenced to imprisonment for his crimes on Earth.
As 'certain' turn of events unravel, which includes London, Jane Foster and her journey to an abandoned factory where the laws of physics are upended in spots and objects disappear into thin air. After which Foster is sucked into a vortex,and the  'Aether' then enters her.
This causes the banished Malekith and his forces to be awakened, as the Aether is again released.
Thus emerges an enemy that even Odin and Asgard cannot withstand, Thor must embark on his most perilous and personal journey yet, one that will reunite him with Jane Foster and force him to sacrifice everything to save us all.
Thor 2 will make its grand debut on Pakistani Silver Screens on November 22nd in Neuplex, as confirmed by their official facebook page. Good news for Karachites as Cineplex, ATRIUM, Cinepax and Bambino all plan on premiering the movie in their cinemas on the same date.