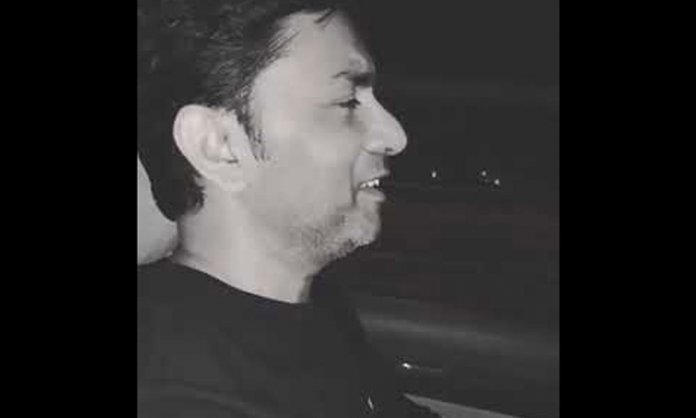 1,347 views
The weather is transitioning and Karachi will soon experience winter, a season that brings along with it a strange, melancholic air and the opportunity to eat lots of simmering soup.
Let's not forget special sad song playlists curated especially for the chilly weather.
Recently the pop icon, Sajjad Ali posted a video of himself driving while singing along to one of his most popular songs, Pata Bata Do.
Needless to say, the video has broken the internet.
Take a look at the video (and sing along, duh!):
Pyaar kahan bikta hai? Patta bata do. pic.twitter.com/zqxGqAXuUR

— Sajjad Ali (@sajjad_official) October 20, 2019
His music always stole thousands of hearts around the world, and in the video he steals some more with the beautiful smile he passes while occasionally staring at the camera.
Take a look at the way fans and followers are reacting to the video:
Some have identified the movie this song is from and are posting more of their favorites from the movie:
Very nice!! 👌👌👌
Reminds of 1998-99
All tracks of this movie#aik_aur_love_story
Are my favt.
1. Lari adda
2. Sohni lgdi
3. Pata bta do
4. Kangna by shehzad roy
Fantastic

— DR Muhammad TALHA (@millen2millen) October 21, 2019
Others are posting their own playlists that consist solely of Sajjad Ali's songs:
Playinglist pic.twitter.com/4PeC17GRcn

— Ali Murtaza Hashmi (@Ali_MurtazaHash) October 20, 2019
Needless to say, he is a singer whose voice one can never get tired of listening to.
Will never tire of listening to you sing-another beautiful piece.

— Saffina Ellahi (@SaffinaEllahi1) October 20, 2019
The uber-talented Sajjad Ali is a semi-classical, pop and rock singer, poet, actor, film director as well as a film producer.
A few months ago he announced his own web series called Ke Kun Kly, which seemed like some great content.
Atif Aslam Reveals Sajjad Ali's Upcoming YouTube Series 'Ke Kun Kly' in a Video
Let us know your thoughts in the comments.
Stay tuned to Brandsynario for more news and updates.