Living in Pakistan, we are now accustomed to coming across horrifyingly disturbing tales and immoral acts of our oh-so-pious Paki-men, every other day. Being a part of this unstable environment for a long time now, the women of "the land of the pure" are now emerging as strong, fearless individuals who can go to great lengths to protect themselves from all adversities. Rightfully so, in a society like ours, every woman needs to be her own hero.
Pakistani Girl Beat Two Men –  An Absolute Queen
Recently, a Pakistani girl went viral on all social media platforms for beating the hell out of two men who were filming her non-consensually. Reportedly, the girl went to get a new Wi-Fi device, and that's where the incident took place.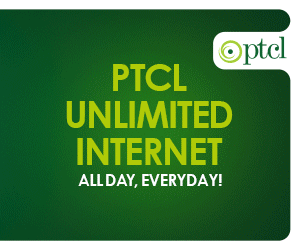 According to a girl on Twitter, her friend "beat the shit out of a ****** who was filming her from behind. He and his friend are both under arrest now." In her tweet, the proud friend also attached a few photos of the culprits elucidating that the main perpetrator was the security guard. Have a look at the tweet yourself:
My cheeti friend just beat the shit out of an asshole who was filming her from behind. He and his friend are both under arrest now. I am soo proud of her ❤️ pic.twitter.com/tmvOZSfWzM

— butwhy? (@cu_rious) September 25, 2020
The Pakistani Girl Who Beat Two Men Is Receiving Appreciation From All
Netizens are proud of the 'Wonder Woman' for her act of bravery, and they can not stop praising the queen!
More power 💪🏼 https://t.co/vhwFS807nK

— A M M A R (@AmmarZamann) September 25, 2020
Queen ♥️♥️♥️ more power to her https://t.co/pED9VlKF93

— Rainbow (@pavlovscat8) September 25, 2020
She has indeed set an example for every girl out there to face such situations with all their might and do whatever it takes for them to teach the culprits a lesson.
This is exactly what im doing from now on. https://t.co/E9WdetS3Hc

— The Silent Observer (@Mavi_Hashmi) September 25, 2020
When Will Our Struggle End?
It takes a lot of courage and bravery to 'survive' as a woman, in a society like ours. When will our company let women live in peace? Will women ever get their fundamental right – the right to live in a safe environment? When will women be treated like humans and not merely as objects?
These questions have been residing in the minds of our women for quite some time now; however, we are not yet sure if we will ever find the answers. When will our struggle end, we can't say!
Will the culprits receive the punishment that they deserve? Will justice be served? Or will this case serve as another example to manifest how flawed and incompetent our justice system is? What do you think? Let us know in the comment section below!
Stay tuned to Brandsynario for more news and updates.