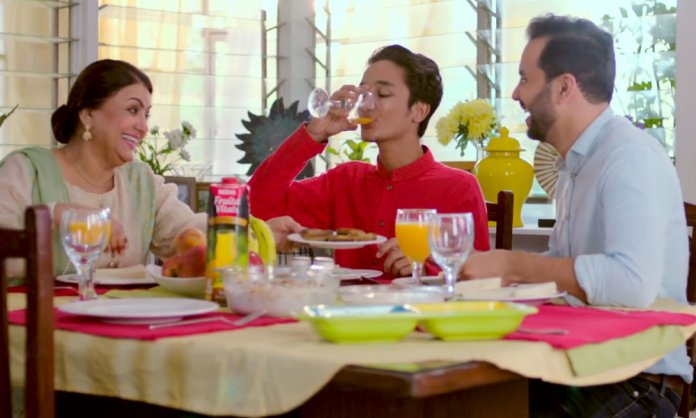 The bond between siblings is special. The love between them is like a bitter-sweet symphony that glues the family together in a tight-knit relationship.
Not only do you find a best friend in your siblings, you may also sometimes find a parental figure in them. They hide your mistakes, at times taking the blame, accuse you of breaking their belongings, protect you, and become your idol.
But nothing is worse than being away from your siblings!
No matter how much you fight, you always miss them on special occasions if they live in different cities. Your childhood bestie is the hardest thing to let go off, whether for college or for work, it feels like a part of you has drifted away.
Most importantly, Eid is incomplete without them. Not to forget, the happiness of giving them three jhappis (hugs) is an out of this world feeling that you definitely miss out on!
However, it is never too late to reunite

 and share smiles like old times!
With Eid-ul-Fitr round the corner, let's gear up to relight the love we have for our siblings.  Whether they are far away or close by, there is a secret weapon that both parties can use to bring back the mithas in their relationship.
Add sweetness to your Eid with NESTLÉ FRUITA VITALS!
The brand has established the essence of Eid as a festival to unite as a family. No other festive occasion can be better to forget all the giley shikway with our siblings and bring back bachpan ki yaadain! 
The 80-second long commercial narrates the story of two brothers, away from each other and missing one another immensely on Eid, the festival where families gather and dine together.
The elder brother surprises the younger one with an unexpected visit at home and gives him the special three jhappis to make up for lost time.
The TVC reminds us of how special relationships are in one's life and how the distance can be erased in seconds with minimum efforts.
Paired with a good background score and enticing visuals, this ad by NESTLÉ FRUITA VITALS is bound to tug at your heartstrings.
The brand is offering a variety of flavors for juice lovers. However with the King of fruits in season and Mangoes being the ultimate love of Pakistanis, what would be better than enjoying a glass of your favourite Chaunsa flavor this Eid.
What do you think about NESTLÉ FRUITA VITALS video? Let us know in the comments below!