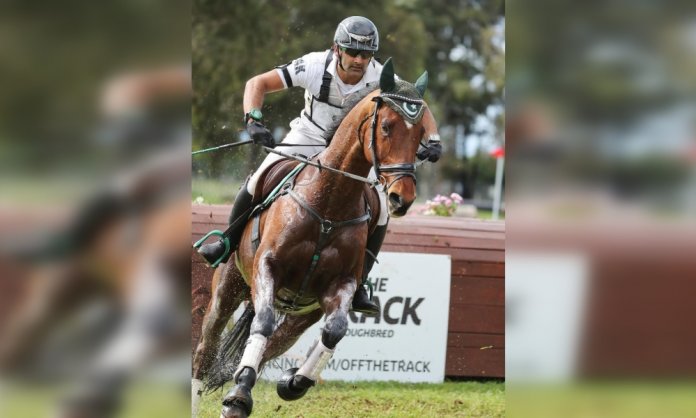 This article is written by Brig. Zahoor Ahmed (Retd)
"Pakistan's Usman Khan is ranked No 1 in Africa and Middle East Group ranking and No 2 in Olympic Group. He is also the first Pakistani to qualify for Olympics in equestrian category. In FEI (Federation Equestarian International), he is considered Pakistan No 1 event rider. He has won 2 FEI events, where Pakistan secured wins at international events after a period of 13 years.
This world-class Equestrian is living in Melbourne, Australia. In 2019, he qualified for Tokyo Olympics with his horse Azad Kashmir.
Being a dual national, he has an opportunity to ride for Australia or Pakistan. He chose Pakistan. This is the first qualification of Pakistan in the field of equestrian since 1947. Things were going good for him and he was all set to play in the Olympics in July 2020. But the games were cancelled due to COVID19 and things became uncertain. Then came the bigger tragedy when his horse Azad Kashmir died of a heart attack in Sep 2020.
Now Olympics are rescheduled for mid-2021. Only a few horses are available which can be fully trained in the time available before the Olympics. The price tag of a reasonable horse oscillates from $200,000.00 to millions. All relevant sports bodies in Pakistan know of this situation. But are moving at a snail's pace!
Usman does not have money to buy a horse as he has spent every penny on this sport in the last 15 years. If he does not get a horse at the earliest, he may not be able to train it enough and Pakistan may not qualify (due to delay, more qualifying rounds are planned) giving way to Zimbabwe (reserve team) to be in Olympics.
He had qualified for the previous two Asian Games but could not represent Pakistan due to lack of support from Pakistani sports bodies. In the 2018 Asian Games Jakarta, the Federation backed out one day before flying out. Qatar federation announced free flight for him on their C130 to Indonesia but that was not enough to manage the logistics of such an expansive sport.
Despite these heartbreaking episodes, this man of steel nerves has not given in. I feel that we all must do something to help him take Pakistan into the Olympics and achieve the highest glory as a sportsman. You can play your part by guiding us in anyway you kindly can.
Here are three ways to help him:
Govt to act now. Anyone out of us who can make them move must play their role. Contact senior civil-military Government officials.
A private company's sponsorship will be the best way in the long term. Usman Khan can be their brand ambassador. Any big company can have this privilege at such a cheap price. He will be a Star after the Olympics. InshaAllah.
People should fund Usman so that Pakistan does not lose the spot in the Olympics. The l crowdfunding has already started.
We need to raise AUD200,000.00. I have collected 10k already, Mashallah, (pledged by friends in the community). And I am launching an Australia wide fundraising campaign with the help of community leaders.  Pakistani diaspora around the globe is requested to do the same.