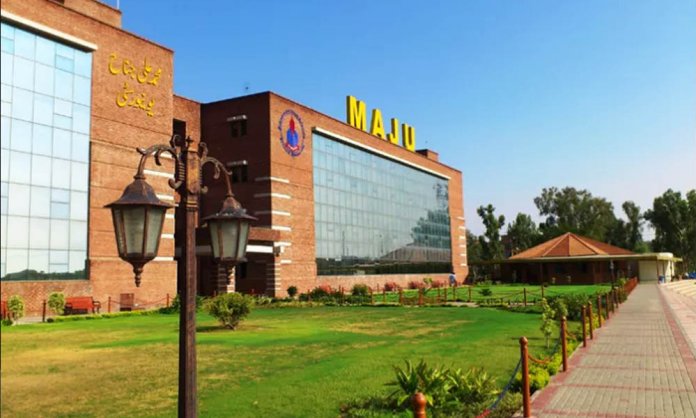 A private university in Karachi has announced that students sitting in Eitakaf this Ramadan will be allowed to give their exams from the mosque, reports ARY News.
A circular released by the Mohammad Ali Jinnah University (MAJU), required the students sitting for Eitakaf to fill out an application form containing their name, student ID, department, teacher and complete address of the mosque.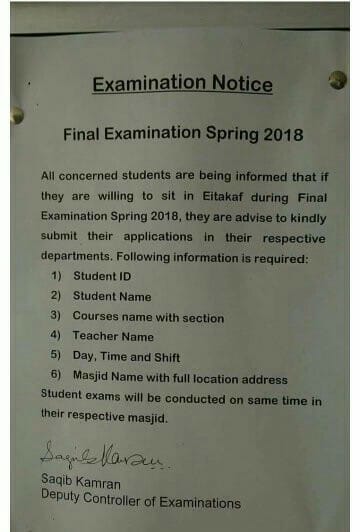 An official from the university confirmed to ARY News that the alma mater has given this provision. This is the first time such initiative has been taken merely to allow students to attempt the examination under the supervision of a team, from the mosque in which they will be observing Eitakaf.
He further revealed that a team of invigilators will be sent to the respective mosque to take the student's exam.
Observed during the last 10 days of Ramadan, Eitakaf is a form of worship which requires a Muslim to seclude himself from worldly desires and activities.
During this time, the Muslim for a number of days finds seclusion in a mosque and devotes that time to worship, distancing himself from the rest of the world.
What did you think of this initiative? Let us know in the comments below.
Stay tuned to Brandsynario for more news and updates.