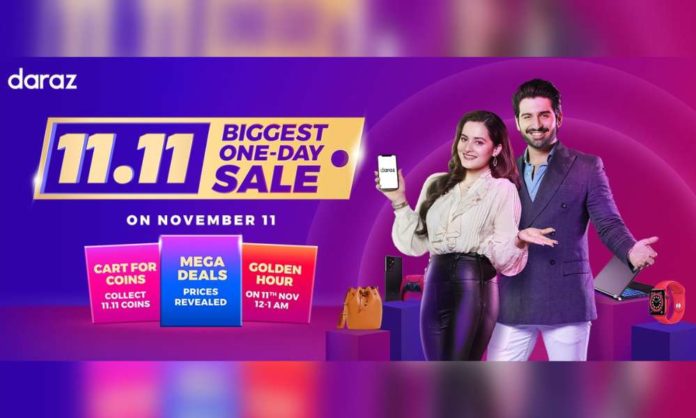 Daraz has become the biggest household name in Pakistan when it comes to online shopping. Naturally, when its 11.11 sale approaches, chaos, excitement, and happiness starts simmering until it actually explodes into a buying boom! As Pakistan gears up for the biggest and most benefitting sale of the year, here's what you need to know:
Daraz's 11.11 Sale
Daraz has a sale on 11.11 each year – on the 11th of November – and overtime this has become a phenomenon. Consumers save the entire year keeping this sale in mind because the discounts and deals are truly not to be missed. Daraz also ensures that hype is built around this sale to the maximum and this year, the face of the sale are Aiman Khan and Muneeb Butt!

This sale is the biggest in the country for a reason. Daraz is not only able to help its consumers by allowing them to save so much through it, but it also helps the economy by generating huge sales.
Who Is Partnering With Daraz This Year?
This year, several renowned brands have joined hands with Daraz too. Some of these names are P&G, Unilever, Dawlance, Haier, Infinix, TCL, realme, Xiaomi, and Sapphire too! And do you know what the best part is? These brands will be offering up to 75% off on their stock through the Daraz app.
Better get there on time to get your hands on your favourites before they go ot of stock.
What Are Some of The Deals?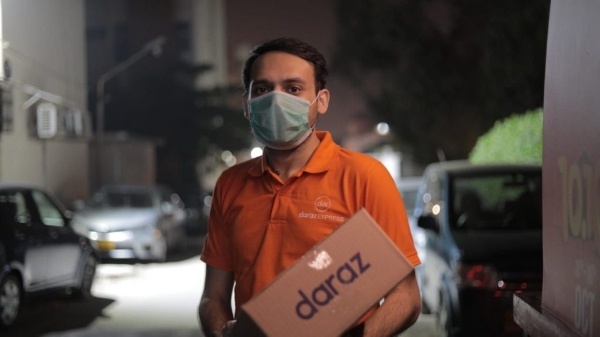 Daraz has the biggest assortment of technological appliances/gadgets on their platform and all of that will be included in mega-deals too. Electronics have up to 61% off including phones, laptops, washing machines and much more! If you're looking to get a treadmill for yourself, know that its price has been slashed by up to 10K in the 11.11 sale.
Home and lifestyle products are also not left behind. They have up to 75% off in the upcoming 11.11 sale! Sports and outdoor equipment or even clothing, has huge discounts which are not to be missed. This is your last chance to save all your desired items in your cart so that as soon as 11.11 hits, you checkout!

Coupons Are Not To Be Missed
The best part, and personally our favourite part, are the coupons! For every section on the Daraz app, coupons are available for you to grab. Some give you Rs. 1,000 to spend on a minimum amount purchase while others are simply there for you to grab without any purchase also. This is a golden opportunity to stock up on your shopping for the rest of the year.
What are your thoughts about the biggest sale of the year? Let us know in the comments below!
Stay tuned to Brandsynario for the latest news and updates.