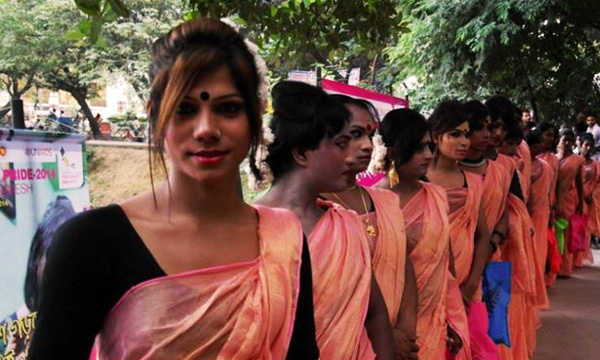 To and from, the cases of verbal and physical harassment of female in the public buses is nothing unheard of. A solution to this has been recently suggested by Navdeep Asija, Indian Punjab government's traffic adviser who proposed to hire the third gender or transgenders as conductors/safety officers in public buses.
When it comes to the issue of female safety, both countries (India and Pakistan) share the same fate. Appointing transgender as bus conductors would not only be a step ahead to offer them respectable employment opportunities but also ensure the safety of kids and females who heavily use public buses for daily commutation. Most importantly, Pakistan can be the first state to hire transgenders as safety officers/conductors.
Read More: Google Tells the Touching Story of a Transgender Man in Latest Ad
According to 2011 census, transgenders constitute 2% of the total population of Punjab and since 2010, the Punjab government has created a separate category in application forms under which third gender people can apply for government vacancies. Hence, this initiative would widen the horizon of employment opportunities for this neglected lot.
It is worth mentioning here that in ancient times, women have felt secure in the company of transgender people. Also, being physically strong, they are capable to protect them in case of any eventuality in public transport.
With Punjab Government spending so much on the infrastructure of public transport, we now expect them to invest a bit in this category of human resource.
Do you agree with this proposal? Let us know in comments below!