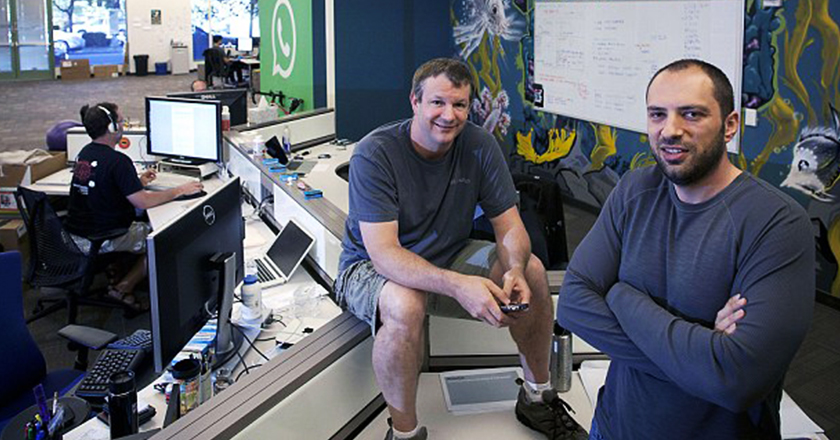 By Hassan Wasti
The billionaires club in USA has recently welcomed two new members; Jan koum and Brian Action, founders of the messaging service WhatsApp who have just added $19 billion to their bank accounts after their deal with Mark Zuckerberg.
However the road to becoming billionaires wasn't easy, it was a journey which was filled with challenges and setbacks.
How it Started?
WhatsApp founders Koum and Brian started their venture in 2009 and since then it has been a story of success and hard work for these entrepreneurs.
WhatsApp, valued at $6.8 Billion is a product known globally however, its co-owner, Koum was not always in such a spotlight. Living off food stamps in his teenage days Koum 37, has experienced both sides of the food chain.
Jan Koum a close friend of Mark Zuckerberg moved to USA from Ukraine when he was just 16, an immigrant with no wealth to his name, he lived in a rural community in a house with no electricity and no hot water.
As an immigrant in America Koum still recalls the days when he use to stand in queues with his mother at the welfare office for food stamps. Ironically enough Koum signed the $19 Billion deal with Mark outside the welfare building where the offices of WhatsApp are also located.
Koum who use to walk miles to stand in queues at the welfare office came to the meeting in his porsche to sign the deal which has made him a billionaire.