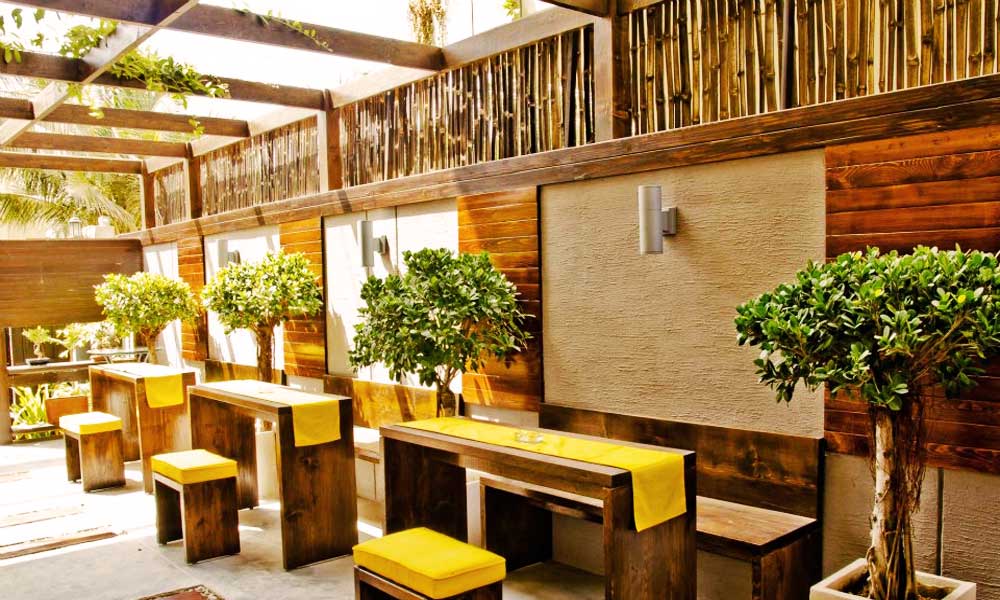 The Patio is a modern Fine Dining Restaurant serving Pan-Asian & Pakistani cuisine in a friendly and vibrant ambience. Established in 2009, The Patio is located on the food street in Clifton's Block 4. The owners of the restaurant have more than 25 years of experience! The Patio offers a personalized home-style feel with professional culinary expertise.

The cuisines served at the Patio are; Asian Fusion, Brunch, Buffets, Burmese, Diners, Fondue, Greek and Mediterranean, Indian/Pakistani, Italian, Middle Eastern, Sandwiches, Seafood, Tapas Bars and Thai.
The Patio Location

The Patio Menu & Price
View The Patio Menu below;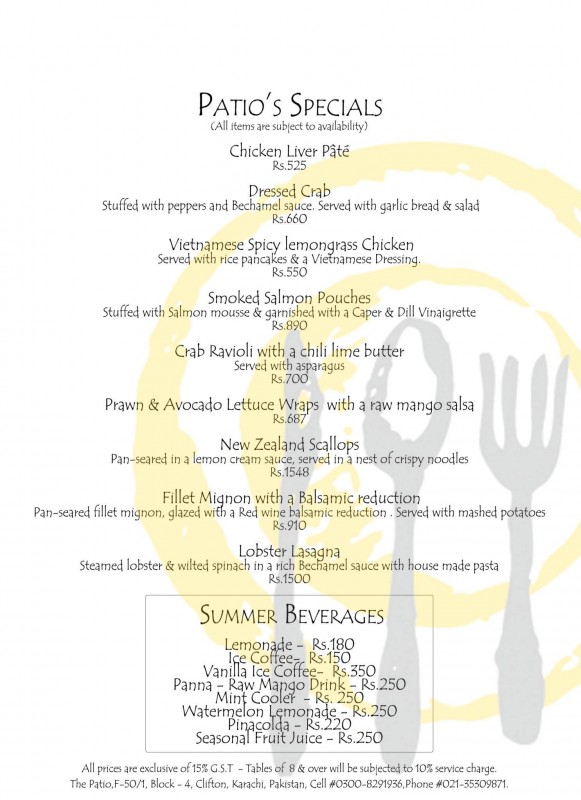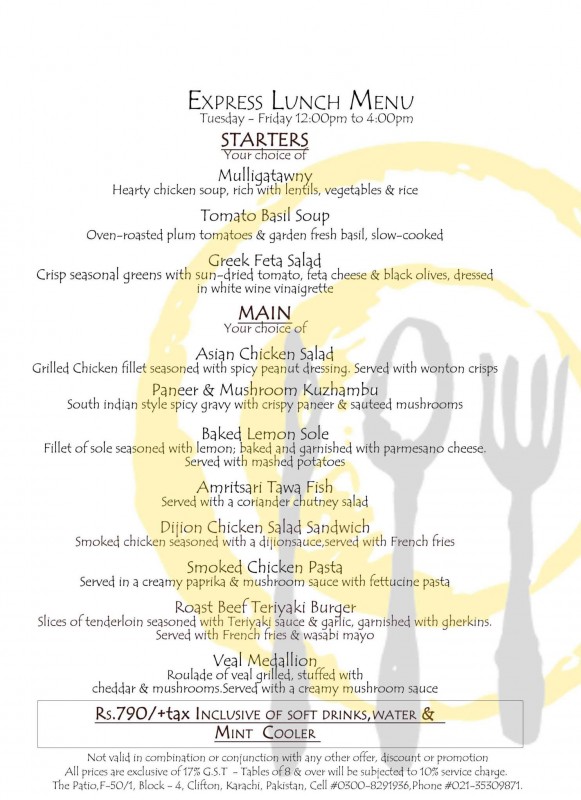 The Patio Specialty
The Patio has a few specialties that are worth mentioning;
Chicken Tournedos
Roulade of thin chicken breast pan-roasted, stuffed with mozzarella, spinach & olives and served with a herb and cream sauce on a bed of fettuccine pasta, is a treat for the mouth.
Baked Lemon Sole
Tender, well-seasoned and served with creamy mashed potatoes and light caper butter sauce, the dish is a remarkable experience for the mouth.
The Patio Ambience
The Patio is a transformed house with the porch and side yard converted into a lovely dining experience. The place exudes a homey feeling; fresh ingredients and exceptional service made The Patio a remarkable eatery.
Visit The Patio Facebook page here!
Karachi's Best Local Food Restaurants Now Available on foodpanda.pk
Stay tuned to Brandsynario for more updates.