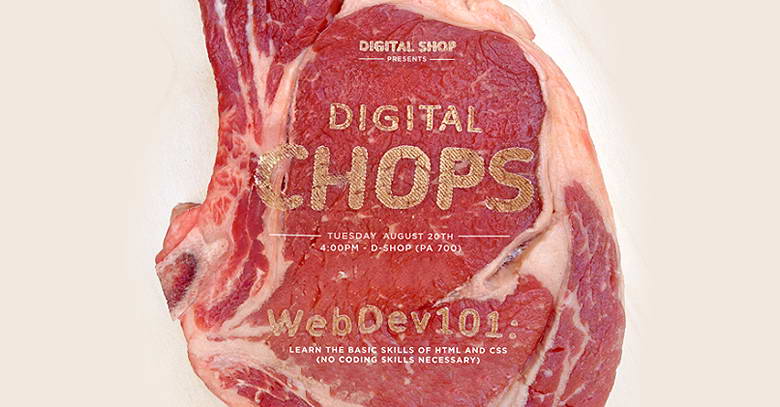 By Zulfiqar Ali Sajwani
Advertisers are getting more and more creative day by day. With most of the ad spaces already being cluttered, they have taken up the challenge of expertimenting what may seem outrageous to some of us.
With the 'meaty' eid just round the corner, we came across an advertisement that exhibits an extremely innovative and striking way of advertising your product or service.
We all believe that the meat from our sacrificed animals can only be used to fill our tummies or express our gratitude; however there is a designer that gave a unique dimension to the use of meat.
Ivy Hu, an industrial and interaction designer, has recently devised an unconventional method of advertising by printing an ad on a meatloaf.
The US based mastermind created a poster for international design and innovation consultancy firm IDEO's WebDev101 sessions called Digital Chops.
The designer created a laser-etched meat poster that contains every minute detail of the ad campaign. Using a striking font and smart colors, the designer has given the poster an unconventional look.
The poster not only breaks the clutter of routine print ad, but in specific, complements the name of the consultancy that is Digital Chops. The typographic theme adds finesse to the ad where as the text has clarity and boldness in its appearance.
This is not the first time that an 'out of the box' medium has been used for an advertisement. With hundreds of advertisements hitting the screens everyday, we have seen advertisers using human body parts as well as even dog waste bags for their advertisements.
Keeping all things aside, the designer of this meat loaf ad definitely deserves a round of applause for this gutsy and bold experiment.
With Eid ul Azha approaching as an upcoming theme for the marketers, this meat advertisement can definitely work for brands like Meat One and K&N's who offer different products andservices for the sacrifice ritual.