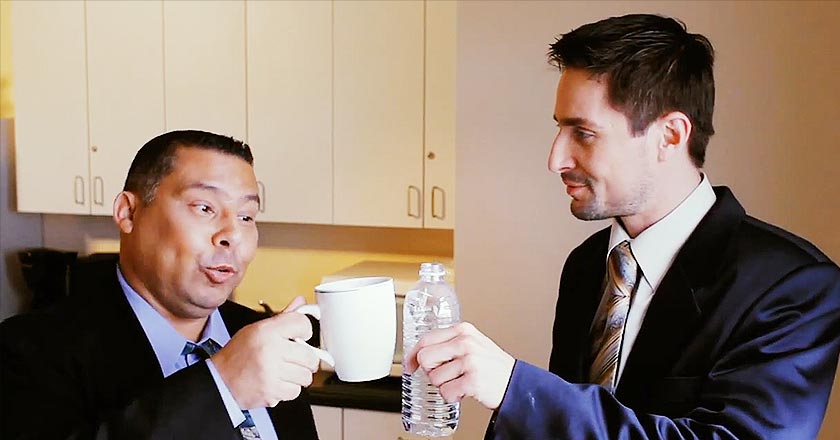 The Shah Peerally Productions' ingenious cinematic venture 'The Lost Dream' has been selected for the 'North Carolina South Asian International Film Festival'.
There are only a few production houses that pursue something more than just commercial fame and recognition- the very few who stand for entertainment with a reason.
"The Shah Peerally Productions , is a company that once faced a refusal of visa for one of their foreign employees. Thus, the inception of 'The Lost Dream', a movie that showcases the importance of an immigrant in an organization and also the difficulties faced by immigrants from the subcontinent. There has been an increasing trend in the number of immigrants originating from the subcontinent who have been denied their L1 and H-1 B petitions.
Hundreds of thousands come to the United States every year seeking jobs, recognitionand better standard of living – in a nutshell, they all come to US keeping the  American Dream in the forefront. While many strive and go home and a few make it big in the land of opportunities – there are those who face a number of problems. They can greatly benefit from choosing the right company to help them with their immigration issues.
About Shah Peerally:
Shah Peerally is an attorney licensed in California practising immigration law and debt settlement. He is an expert legal analyst for many TV networks such as NDTV, Times Now and Sitarree TV.
Articles about Shah Peerally and his work have appeared on newspapers such as San Jose Mercury News, Oakland Tribune, US Fiji Times, Mauritius Le Quotidien, Movers & Shakers and other prominent international newspapers.
His work has been commended by Congress women Nancy Pelosi and Barbara Lee.  He has a weekly radio show on KLOK 1170AM and frequently participates in legal clinics in mosques, churches and temples.
About Shah Peerally Productions Inc:
Shah Peerally Productions Inc. (SPP) was founded by Shah Peerally. Shah Peerally is a well known attorney and civil activist, practicing immigration law and debt settlement in California.
SPP's mission is to help local talent and increase awareness on many social issues such as battered spouses, immigrants' human rights and other important issues. SPP Studios focuses on promoting local business by participation into movies such as "Shattered Freedom."