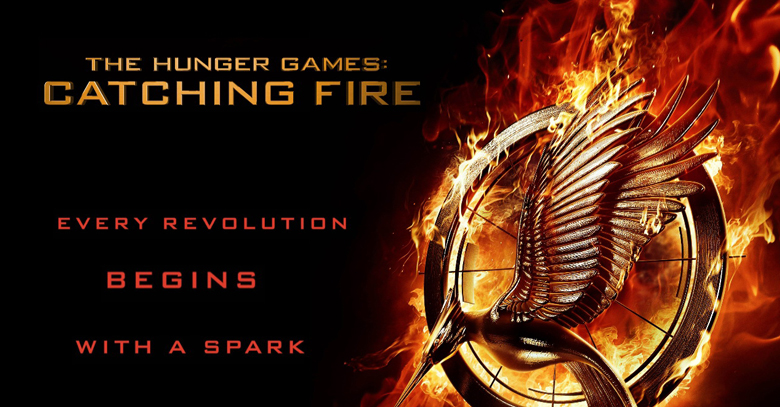 By Hassan Wasti
Sports, violence, cruelty, envy, spite, group hate and teenage love have marked the return of the epic saga Hunger games: Catching Fire.
Based on a bestseller by Suzanne Collins and directed by Francis Lawrence the sequel to the series The Hunger games: Catching Fire is set to makes its debut in theaters across Pakistan on 22nd November 2013.
The movie will make its way on the big screens in Karachi at Atrium, Nueplex and Cineplex whereas numerous other cinemas across Pakistan will host the anticipated sequel on the same date.
The Hunger Games made a lasting impression on its viewers and left them begging for more. It grossed a total of $691,247,768 at the box office making it the highest grossing film distributed by Lionsgate.
The saga continues with "Catching Fire" and if the first part only looked like a testing temperature the sequel charges full-on into flames and the result is brilliant, "Catching Fire" generated $2.4 million on the first day of its opening the amount is three times of what the first part grossed on its debut. To date the sequel has accumulated a total of $7 million and counting.
The movie franchise attracted a lot of sponsors with its first part which showed its popularity among the audience making it the new marketing gimmick for many brands.
This time around however CoverGirl was quick to announce its partnership with The Hunger Games Saga in a creative campaign inspired by the highly anticipated 'The Hunger Games: Catching Fire'.  The beauty brand was behind the scenes to create the ever so luxurious, stylish and extravagant look that flood the Capitol's splendor.
"We are excited to announce CoverGirl as the exclusive makeup partner for The Hunger Games: Catching Fire," said Paula Kupfer, Lionsgate's Vice President of Promotions and Consumer Products. "The exquisite beauty and style in the world of the Capitol is a focal point of this film. Partnering with an innovative brand like CoverGirl to create an additional layer of beauty storytelling and inspiration for the fans is new territory that we're delighted to explore."
A close to  two and a half of running time, "Catching Fire" is an epic drama that keeps the essence of the Suzanne Collins book while having all the essentials of a Hollywood script required to keep the audience engaged. The story revolves around Katniss (played by Jennifer Lawrence) who came out as a winner of the games is now shown as celebrity who becomes a local hero and idol but is sadly broken, suffering from post-traumatic stress.
The Hunger Games: Catching Fire has proved its worth as a top sci-fi thriller, packing action, drama and style that is better than the first and characters that leave you on the edge of your seats it is a must watch which will yet again leave you waiting anxiously for the next act of Katniss Everdeen.