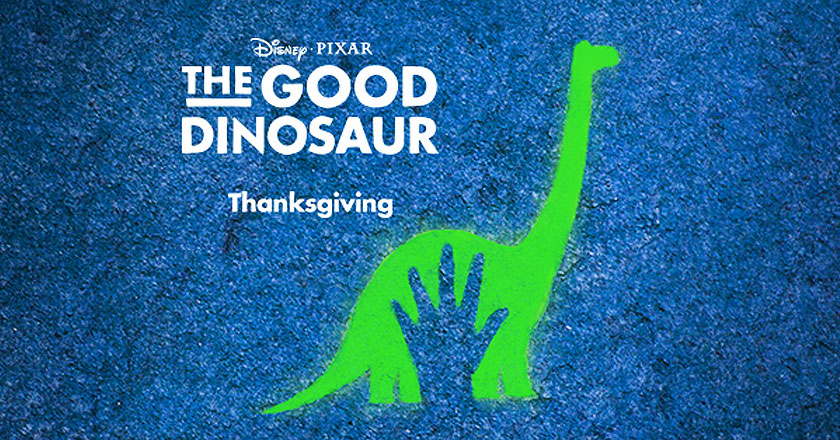 The teaser trailer for 'The Good Dinosaur', is out now. The movie, which is Pixar's new 3D animated feature arrives in cinemas November 25th, 2015.
It has been produced by Pixar Animation Studios and released by Walt Disney Pictures, with Peter Sohn as the director. The comedy movie is based on the idea that dinosaurs never become extinct, and so the world is populated by dinosaurs and Neanderthals alike.
Arlo, a young Apatosaurus, is traumatized from losing his father in an accident. After falling into a river and getting knocked out, Arlo tries to make his way back home and meets Spot, a human, along the way.
It follows the young dinosaur's journey home, as the unlikely pair form an unlikely friendship and have adventures along the way.
The movie features the voices of Luca Neff, John Lithgow, Neil Patrick Harris, Frances McDormand, Judy Greer and Bill Hader. The movie is scheduled for release on 25th November, 2015.
Watch the trailer below: