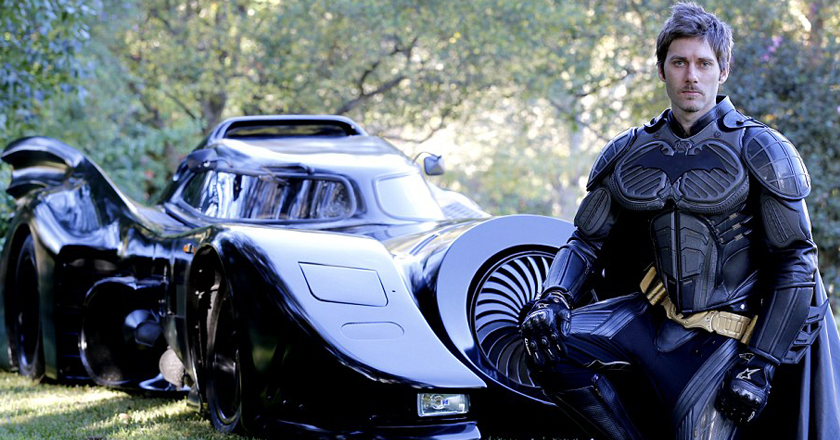 Ever heard of a real Batman? Well it's your lucky day because an actual Batman is here along with his Batmobile to save the day, though there are no clowns to kill.    
Zac Mihajlovic seems to be the greatest Batman fan alive. The 29 year old automobile lover has successfully designed a 6.2 meter batmobile from the movie Batman (1989), after two years of hard work.
In Zac's own words,
"I'm a car and bike guy so I love all that sort of stuff." He further added,"It doesn't get much better, if you can build anything what would you build? For me it was a Batmobile."
Mihajlovic who has no formal mechanical training, bought spare parts from actual Batmobile used in the movie, back in 2009 in the hope of building his own batmobile someday; which he successfully did by the end of 2012.
Successfully built, the Batmobile was not allowed to roam around the streets until it had a registration number, for which it had to go under numerous modifications and was finally allowed to be on the road by the end of 2013.
Although the car looks more or less the same from the 1989 Batman movie, it doesn't actually support all the high end functions of a batmobile. But this doesn't mean that it's like one of the usual cars out there, it has a few hidden privileges, like the front turbine and an afterburner. Have a look at it as it rolls out on the road:
Except for this big black beast, Zac also built a Bat Chopper (motorbike) before his grandfather (an ex-mechanic) helped him to build this beast (Batmobile).
Zac claims that this is the only registered batmobile allowed to roam on the streets.