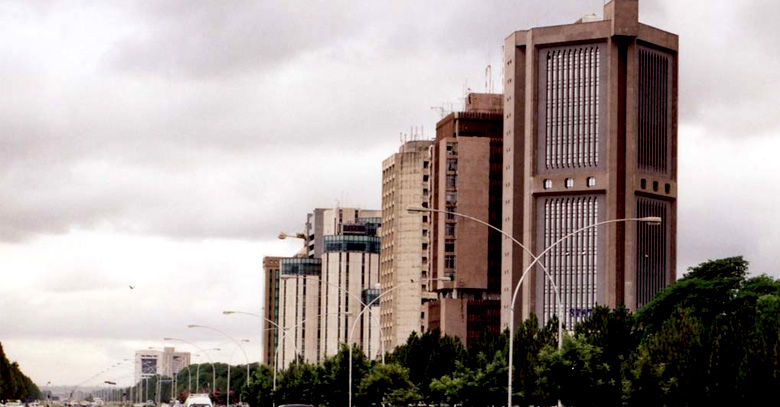 In the last decade or so, lifestyles in Pakistan have been changing rapidly.
Be it the influx of new housing schemes and gated communities, modern retail stores, to the growth of smaller hotels, banks and business centers, a glimpse of this new emerging Pakistan can be seen today when you drive through urban areas.
In this same vein, the corporate community itself has been evolving steadily.
As is natural, this increased exposure to international business brings more change and better practices to the local industry.
Internationally, to address the need for higher performance levels in corporate circles, a lot of businesses started looking inwards at what they could do to enhance their organizations' productivity and invested in corporate research firms to find an answer.
One facet soon became evident with many independent researches in the US (2006) concluding that workplace designs, work satisfaction and productivity were positively correlated.
In fact research showed that high tech office design supported the flexibility needed to accommodate organizational change.
It can be conducive to new technology integration – factors which impact profit margins in a positive way . A rough estimation was made by executives, which showed that a company's performance may enhance by almost 22 percent if the offices are well designed .
Organizations abroad thus started paying more attention to the design of office spaces with the idea to create such workplaces that allow teams to work intelligently, increasing productivity and efficiency.
Some global practical examples of this concept are Google, McLaren, Red Bull and Williams Group, often considered among the most design savvy and advanced office spaces in the industry.
The Googleplex is seen as a dream office by many people in the world, located at 1600 Amphitheatre Parkway in California, United States. Google ensures there are sufficient cafes/restaurants, Fitness centers; massage areas, sleeping pods, doctors, laundry and cars for travelling at their offices.
They look to provide their employees the benefits of an 'Escape the office experience', within the office itself to increase efficiency and speak innovation.
At the Red Bull HQ in Soho, London, UK, there are roof terraces, table tennis tables and slides to take you from down one floor to the other. But beware that not all offices are as 'fun' or 'arty' as the aforementioned.
There are those that focus more on architectural design: A lot of new corporate buildings and spaces have a glass exterior – this is deliberate to allow for sun and light to penetrate through – known to improve the general workspace environment and temperament.
Courtesy – Synergyzer
Found this article interesting? Stay posted for 'THE EVOLUTION OF CORPORATE LIFESTYLE IN PAKISTAN – CONTINUES'