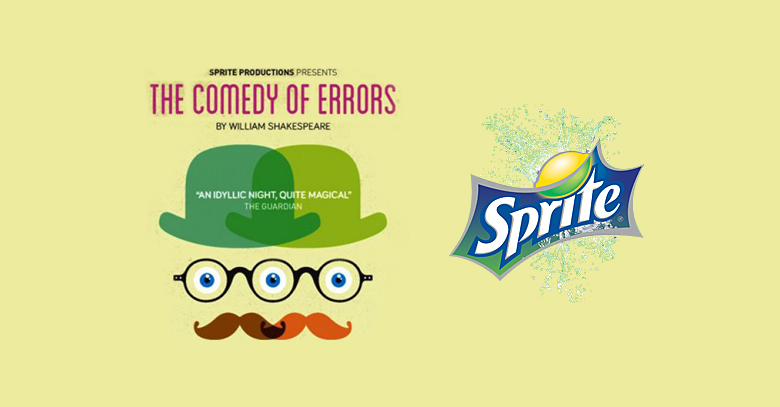 By Anum Saeed
JUNE 28, 2013 – Sprite has been an active sponsor for a variety of events. From collaborating with restaurants to supporting entertainment activities like sponsoring plays like Taming of the Shrew in 2013, As you like it in 2010 and Macbeth in 2011.
Being a global brand, the responsibility of Sprite doesn't limit to one objective but to achieve excellence through various promotional tools like PR, publicity, advertising, sales promotion and so on. This is one reason that Sprite has managed to create a strong position in the industry.
Sprite Productions has been associated with Shakespeare's "The Comedy of Errors" for almost nine years.  The play is a hybrid between traditional and modern set up, capturing the attention of the audience belonging to different eras.
These plays, though small in number, have content, execution and characters which once seen are cemented in one's memory.
This year's production was done by Hester Evans-Ford and Charlotte Bennett who worked in collaboration with Sprite.
Critics and researchers claim that this year's production was the best Sprite display ever.  Even though Sprite faced criticism as well, recreation and leisure time well spent can never go wrong.
You think Sprite is succeeding in gaining a considerable market share from these activities? Is it improving our top-of-mid recall of sprite?