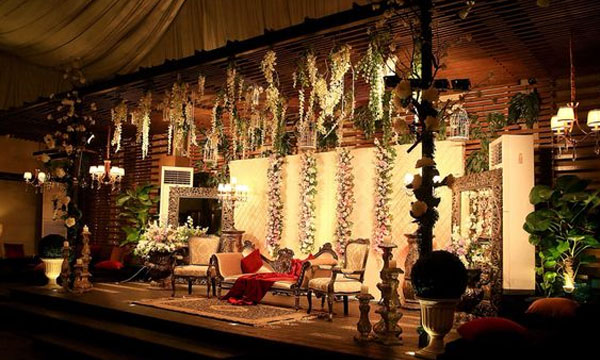 Wedding functions are always an extravagant affair with all the oomph and celebrations. But choosing the best venue for your big day is not an easy task. From lush green marriage halls to fancy ramps, intricately decorated lawns to centrally air-conditioned banquet halls, Karachi has a variety of wedding venues. 
A perfect wedding reception definitely depends upon your pocket, the number of guests, the kind of decor you are going for and most importantly what food you'll be serving . Generally, a decent banquet hall with around 500 guests will cost approximately 2-3 lacs minimum these days but for maximum, sky's the limit.
The best part about wedding venues in Karachi is that there are hundreds of them and all successfully manage to cater to every budget type. Almost all of the wedding venues offer package deals to help you decide but one needs to be sure of what kind of event they want. Obviously, you don't wanna ruin your big day with wrong choices.
Let me make your life easier with a virtual tour of Top notch Wedding venues that Karachi has to offer apart from five-star hotels and famous clubs.
The Court Marquee
Location: KDA Scheme 1, Main Shahrah-e-Faisal, Karachi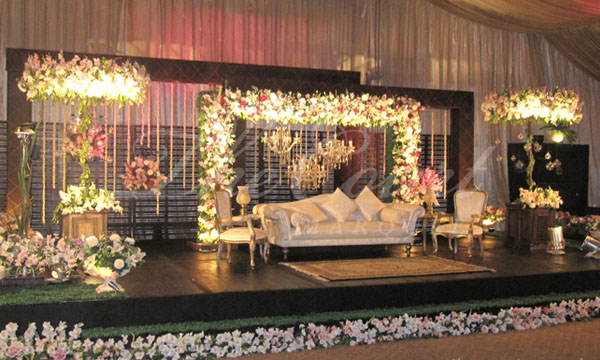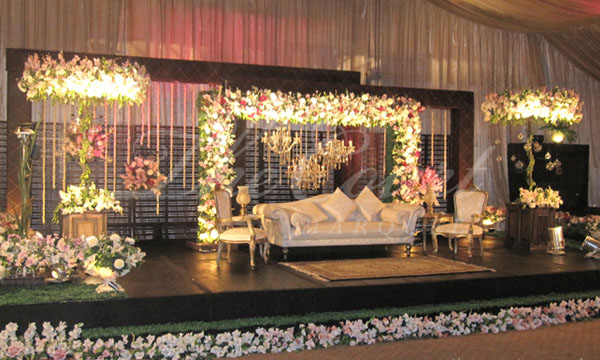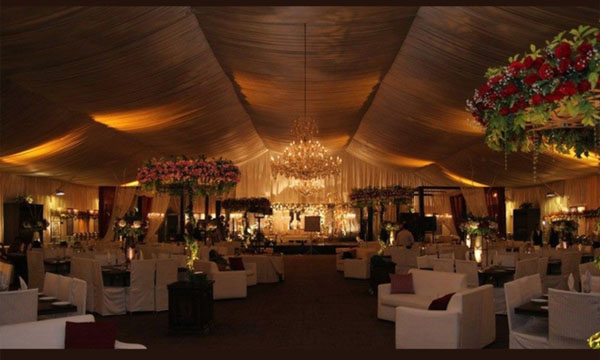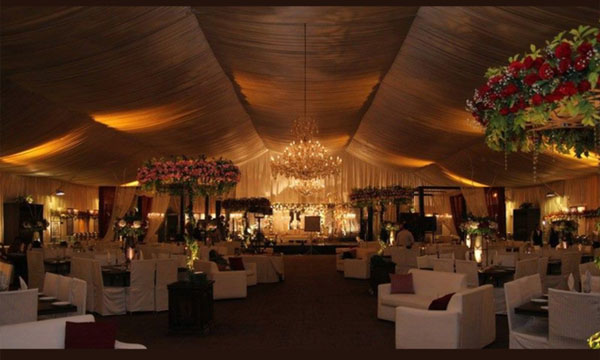 This venue is an ideal choice for a regal wedding that's going to be executed in an elegant manner. One of the finest wedding venues with amenities like security, valet parking and classy decorations, The court Marquee is a dream wedding venue. Just look at these beautiful pictures and hold your breath.
The Jade Hall At Arena
Location: FEC – 01, Habib Ibrahim Rehmatullah Road, Next to Bahria Auditorium, Main Karsaz.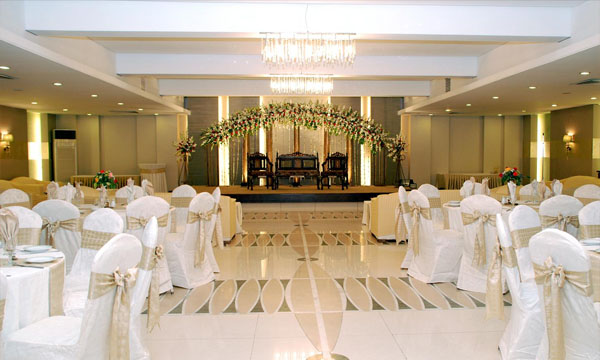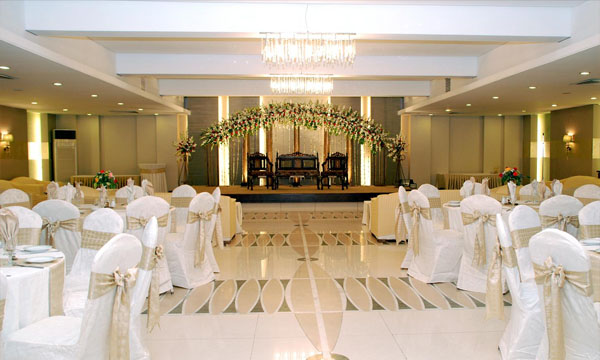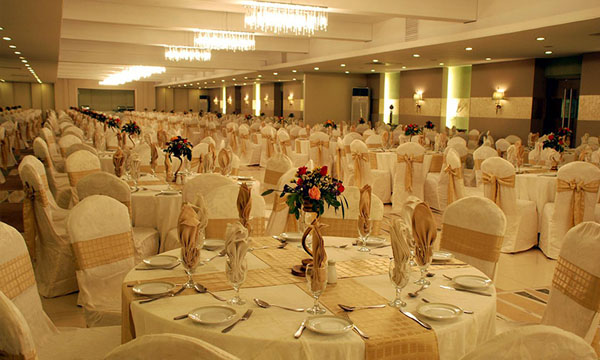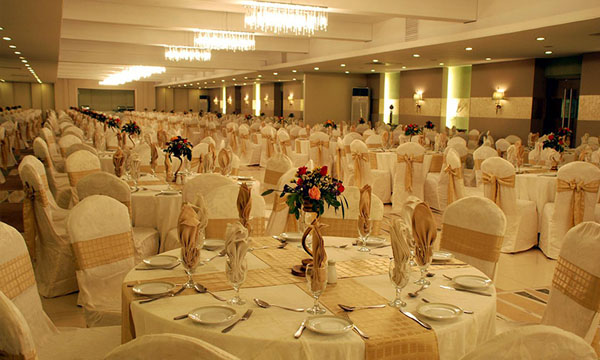 This is the most popular wedding venue these days because of a spacious air conditioned and pillar-less hall that can accommodate 600 guests.
The Palace
Location: 42-1/C, Main Shahrah-e-Faisal. P.E.C.H.S.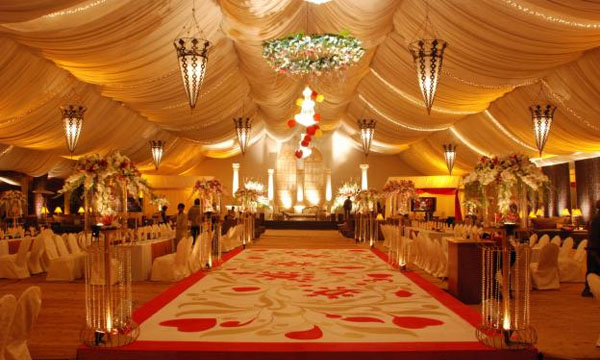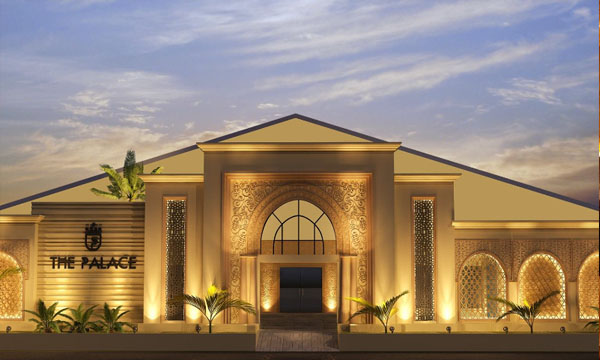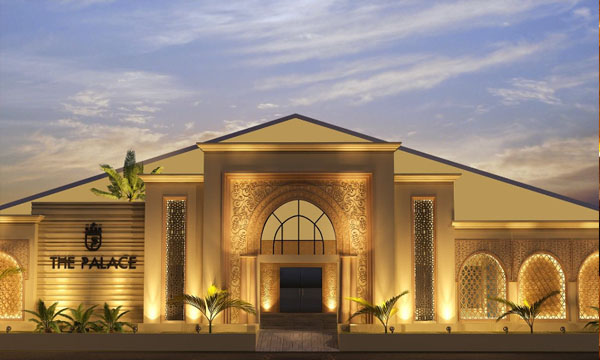 This luxury wedding venue can host more than 1000 guests with a contemporary touch to its interior. Modern amenities like SMD walls, Lobby, luxury washrooms and power generation makes it a unique place.
Courtyard Venues
Location: 112 Main Alamgir Road, Bahadurabad, Karachi.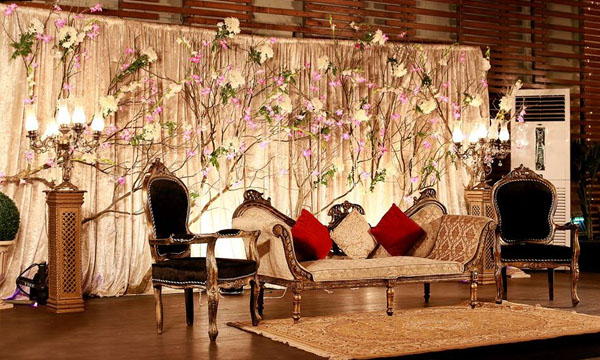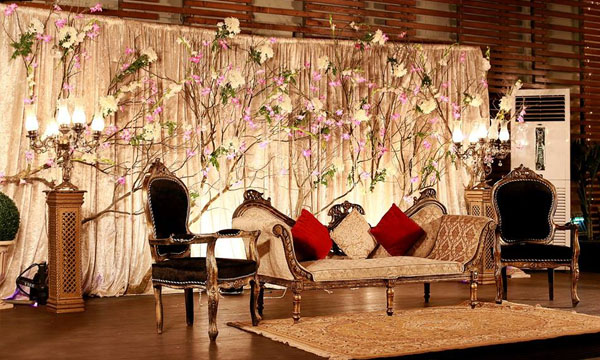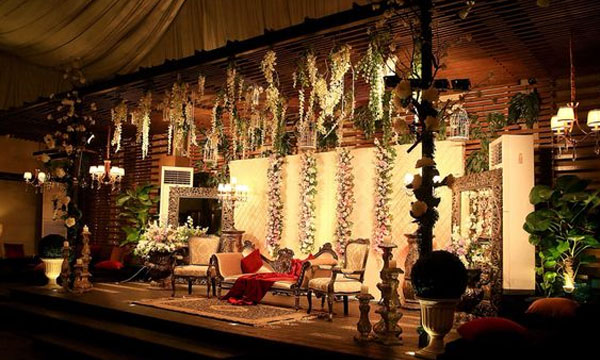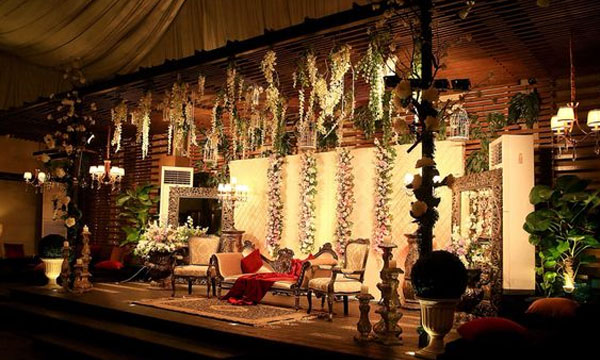 Merging elegant and aesthetic designing with superior amenities and unparalleled service, Courtyard Venues is perfect for Theme wedding receptions. The venue is famous for its exquisite decor and attention to detailing.
Shan-e-Mughlia Banquet
Location: Plot 118, Old Drive Inn Cinema, Dalmia Road, Karachi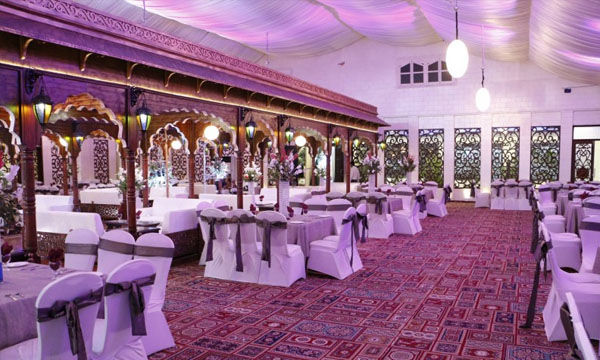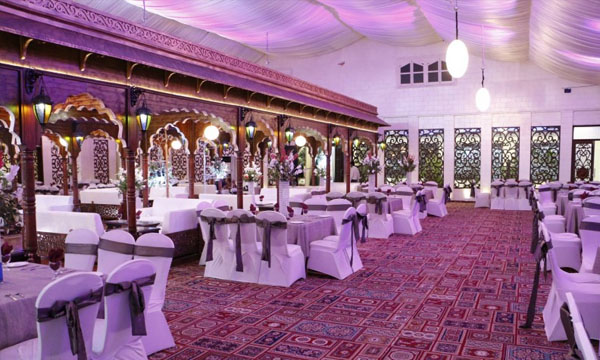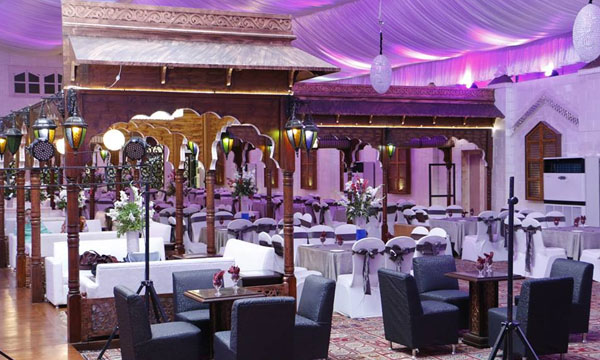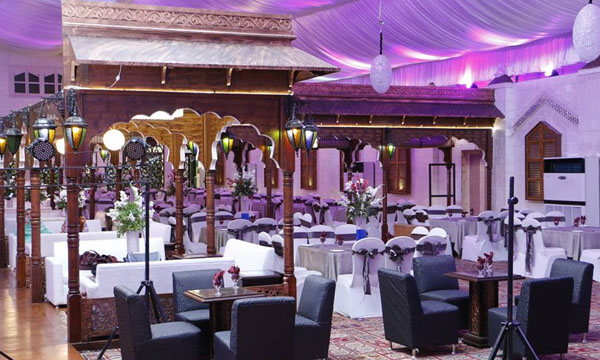 This uniquely located restaurant cum Banquet hall has oh so fancy, upscale decor with Mughlia hints. Impeccable lighting throughout the hall while stage decoration is quite modern too.
Interestingly, There is a marriage hall with the same name in Model Colony near airport too. Won't be enough for more than 400 guests and costs around 2 lacs for an event approximately but it will be a great venue for small gatherings if your theme is royal or Mughal inspired.
The Dynasty Banquet Hall
Location:PLOT #G-2,Block 9, Clifton, near II talwar, adjacent Ocean mall, Karachi.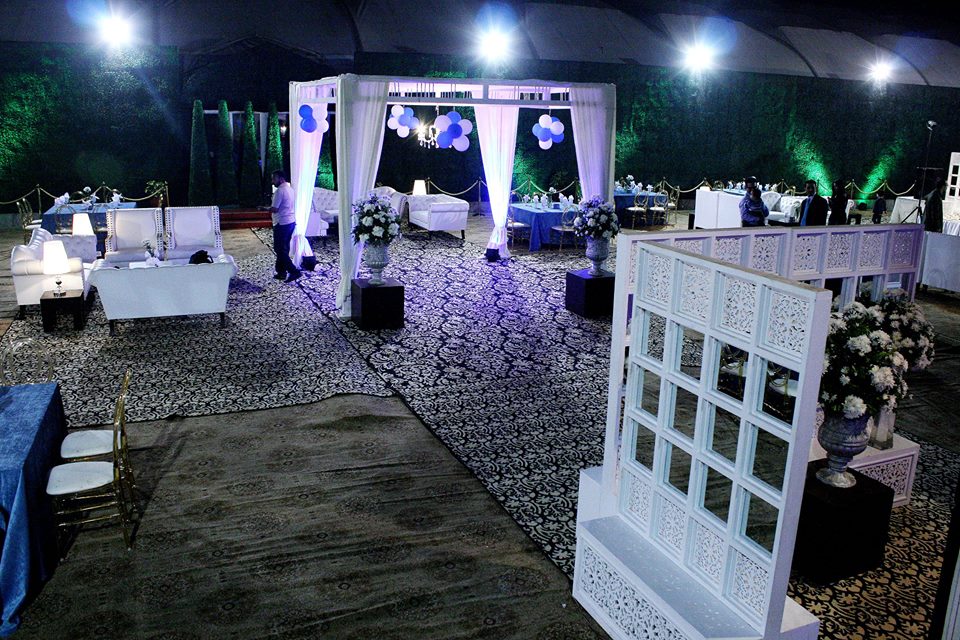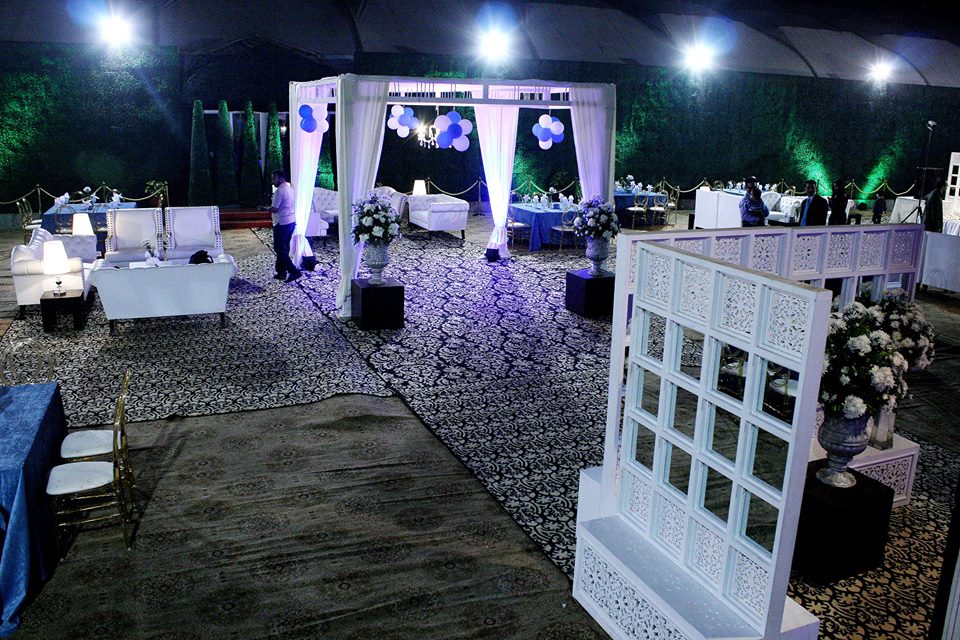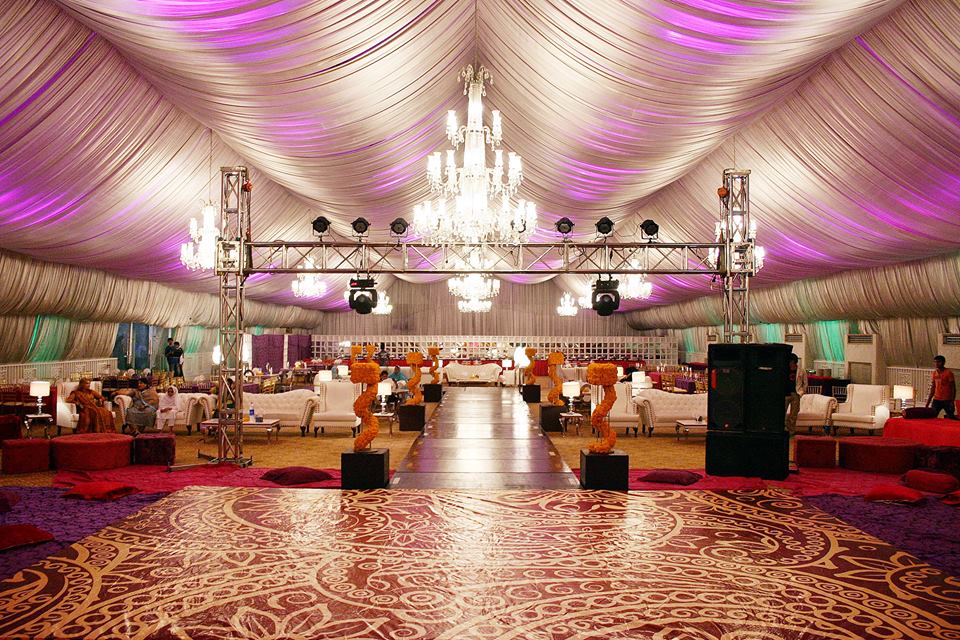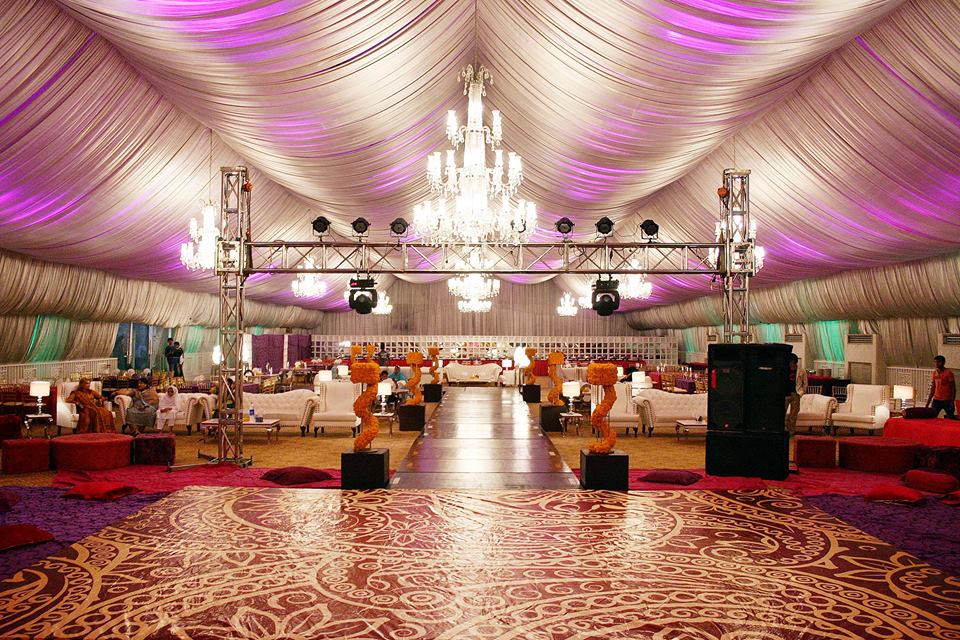 With a capacity of around 1000 guests and being located in Clifton makes Dynasty a popular choice for hosting grand receptions. The venue is fully equipped with modern amenities and offers a wide range of options to customize your big day celebration plans.
Majestic Banquet Hall
Location: 12/A, M.A.M.C.H Society, next to Lal Qila Resturant. Main Shahrah-e-Faisal, Karachi.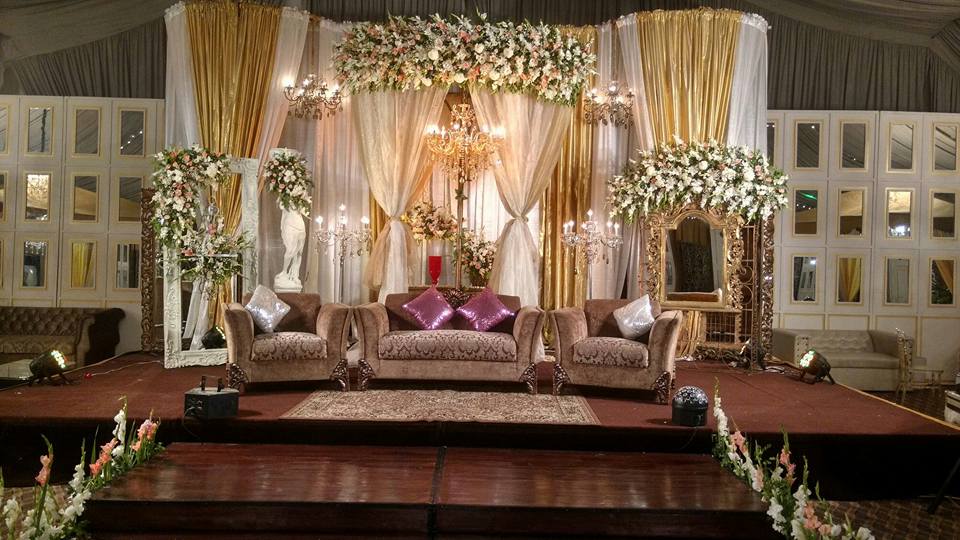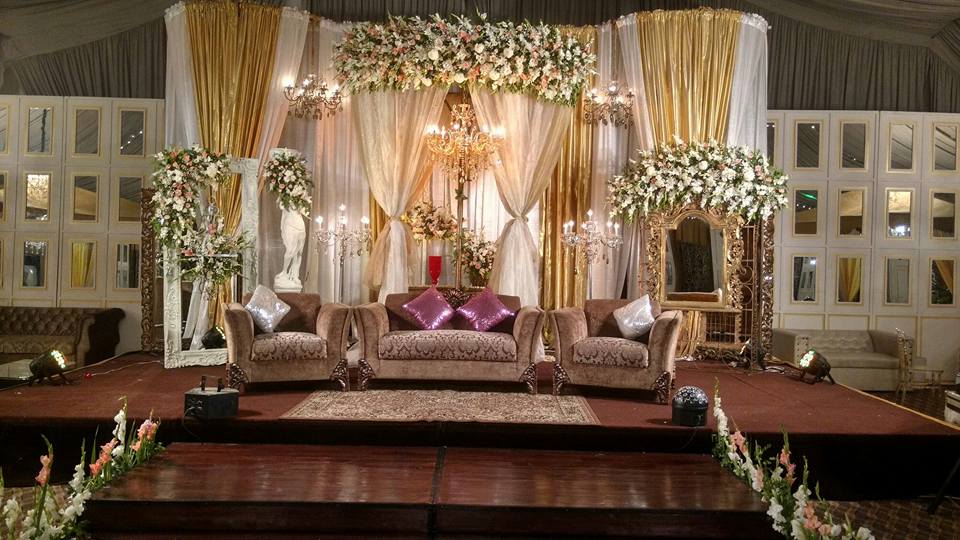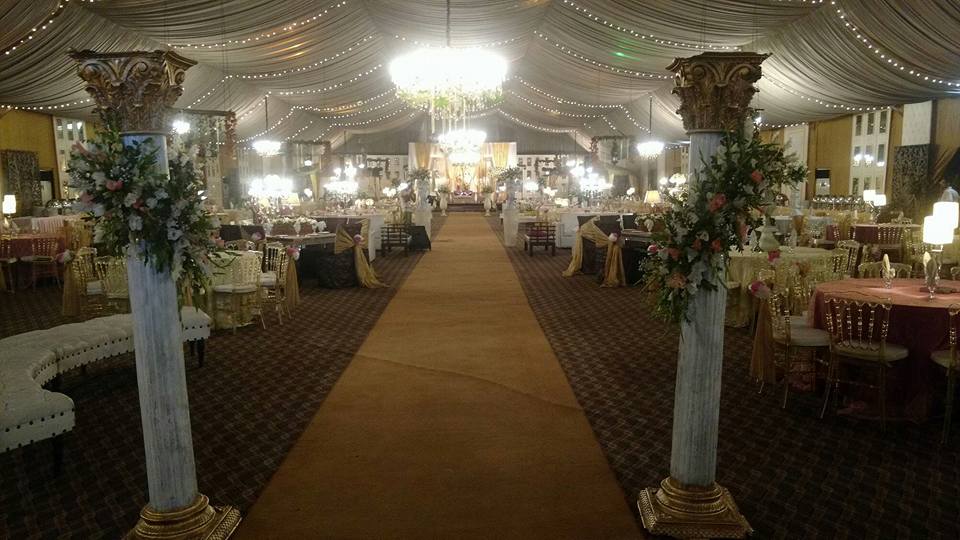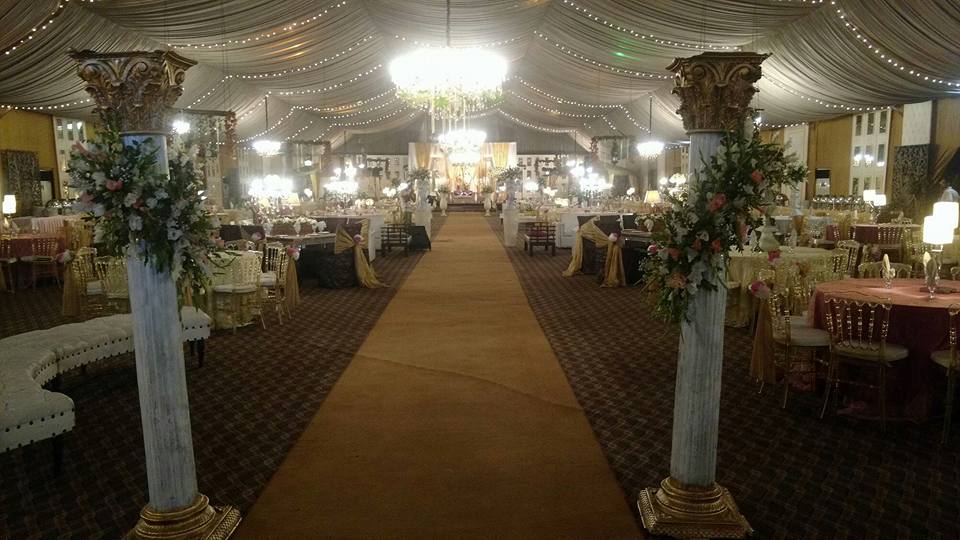 Majestic is one of the dream wedding venues for its elegantly exquisite interiors and royal decorations. It has been divided into Lawn A and B for hosting multiple functions at a time. Oh!! so glamorous feels.
Sky Room Banquet
Location: G-3, Block-9, Khayaban-e-Iqbal, Clifton, Karachi.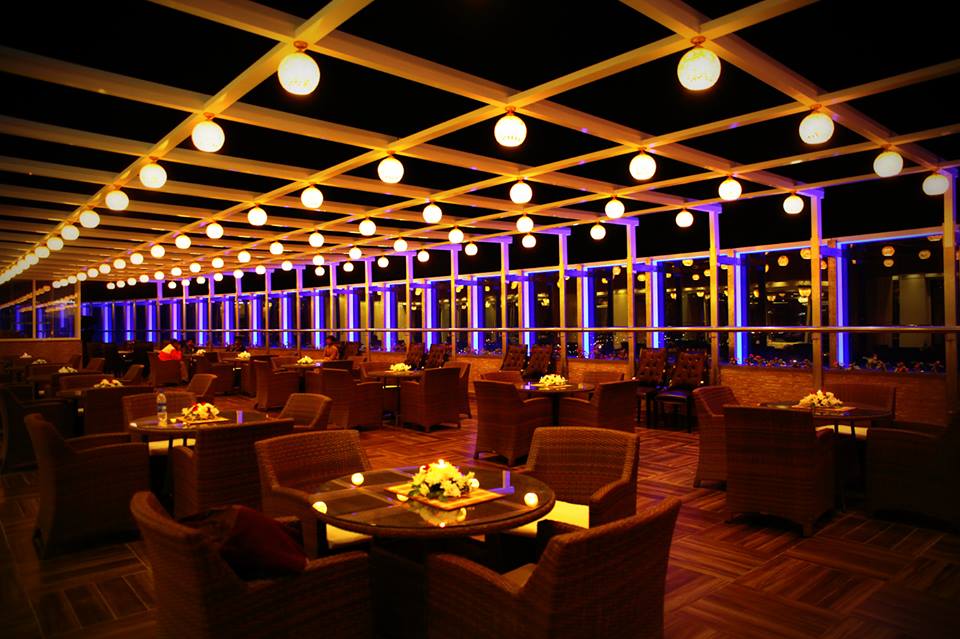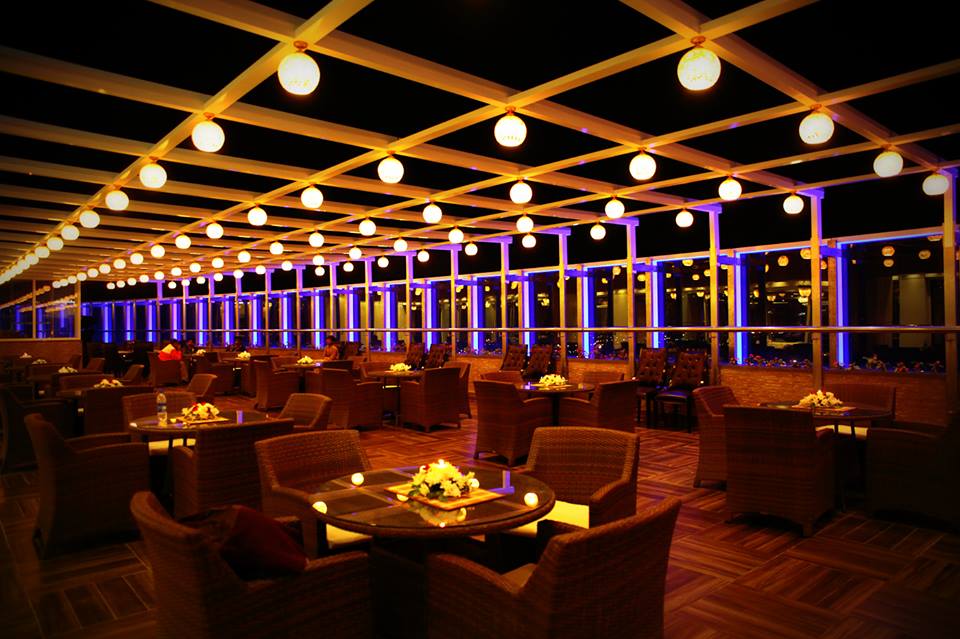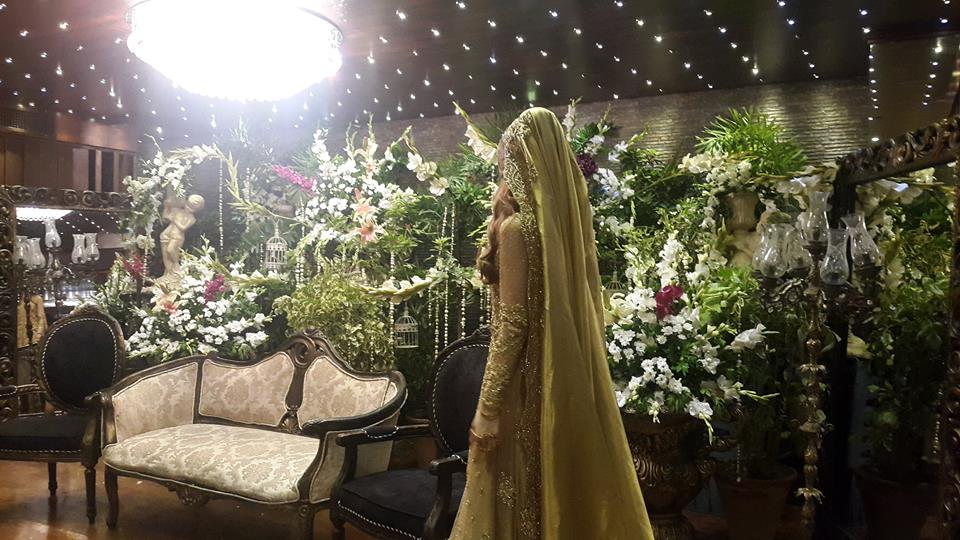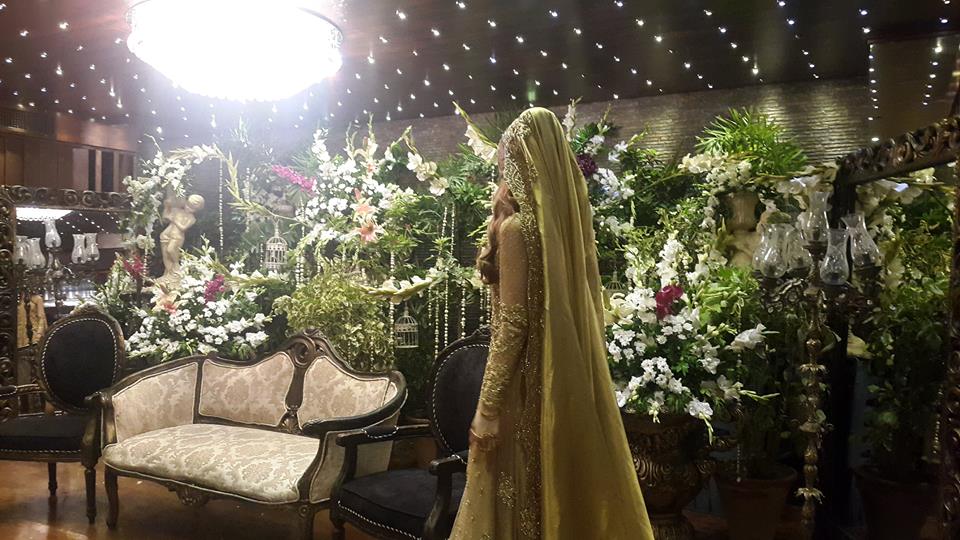 Fancy a wedding in the sky(almost)? This is the best venue to fulfill your dream. Located at 19th floor of ocean mall, sky room banquet literally takes you to the sky for your big day.