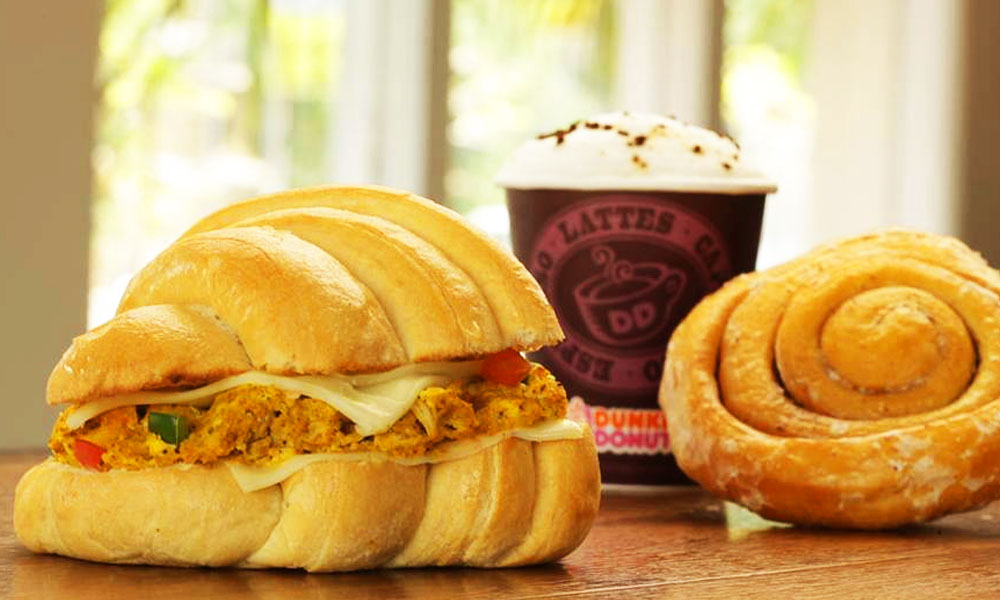 Armed with a picky palate and an ever expanding waistline, I am a self-proclaimed food blogger. My opinions on food don't matter much but that doesn't discourage me from handing them out. We all have our different tastes and what I consider scrumptious might make you recoil in terror (I am a huge fan of Brain Masala). But at the end of the day, everyone relies on reviews to try out new food. And today I am listing the best places for sandwiches in Karachi. The list includes those places that I have personally tried, tested and would go back to have once more.
Espresso
As mentioned above, the ever expanding waistline is an issue of concern for me. So if I allow myself to consume carbs, I make sure they are worth the calories. Ordered the Grilled Chicken Sandwich and munched away greedily. Highly recommended.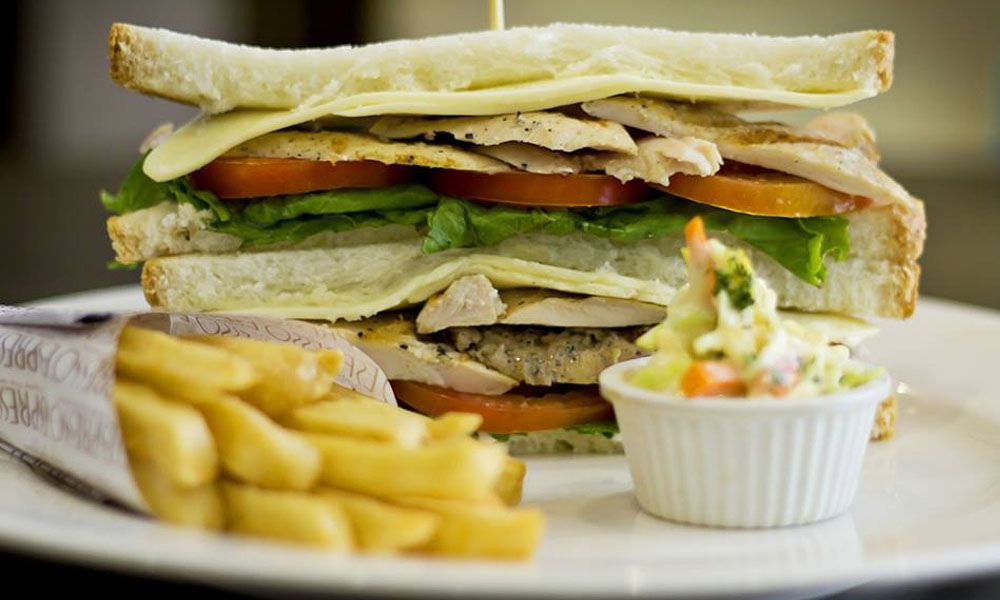 Dunkin Donuts
Have you been feeling thin lately? Following all the workout plans and eating clean? Just one serving on Omwich and you can go back to where you started. That said, it is a guilty pleasure I am not saying goodbye to anytime soon. If the Omwich is too much for you to handle (weakling), the Bologna sandwich is a good choice.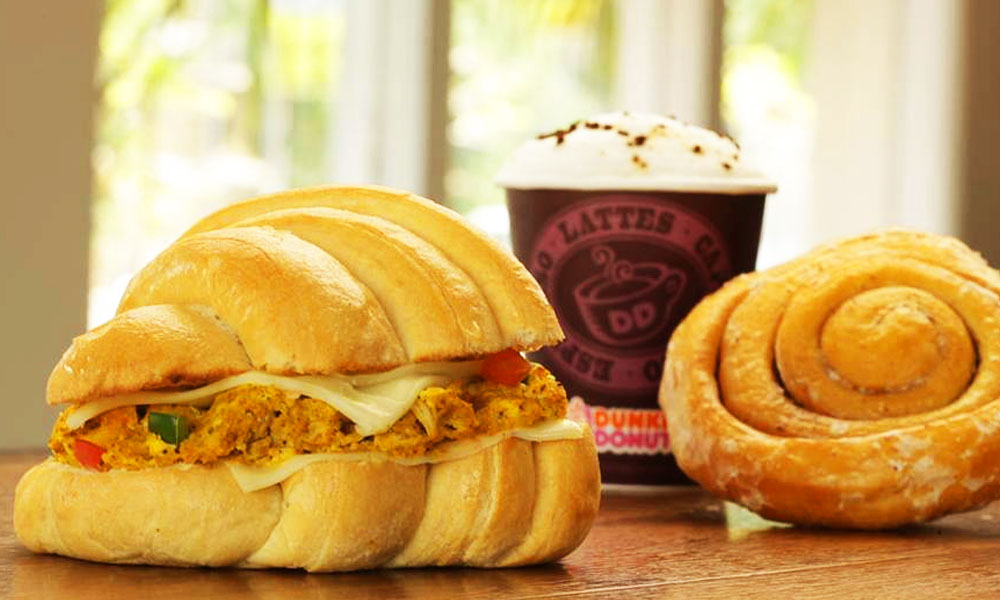 Lals
Their Facebook page told me Lals bakes their own bread for sandwiches, and I am a sucker for freshly baked ones. So I decided to try their Chicken Rocket Baguette. A very filling and crunchy sandwich, I particularly loved the hint of Parmesan.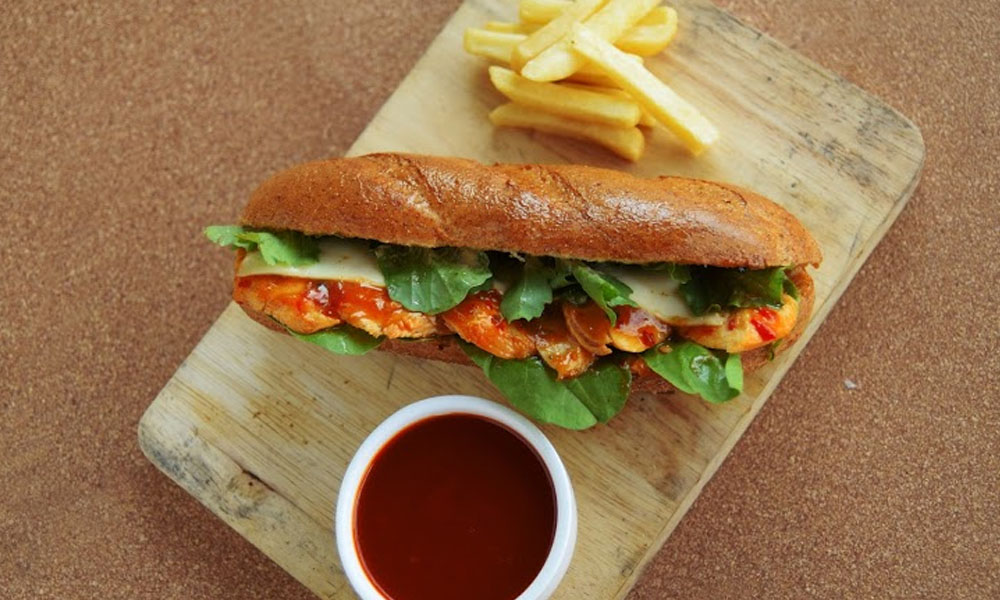 Hoagies
I don't know about you, but I always wanted my sandwich to have fries in it, mainly because I am too lazy to put the sandwich down to pick up fries. And so the Hogatron by Hoagies was custom made (I like to think so) for me. The fried chicken sandwich is served with a generous helping of fries packed alongside the cheese and tomatoes.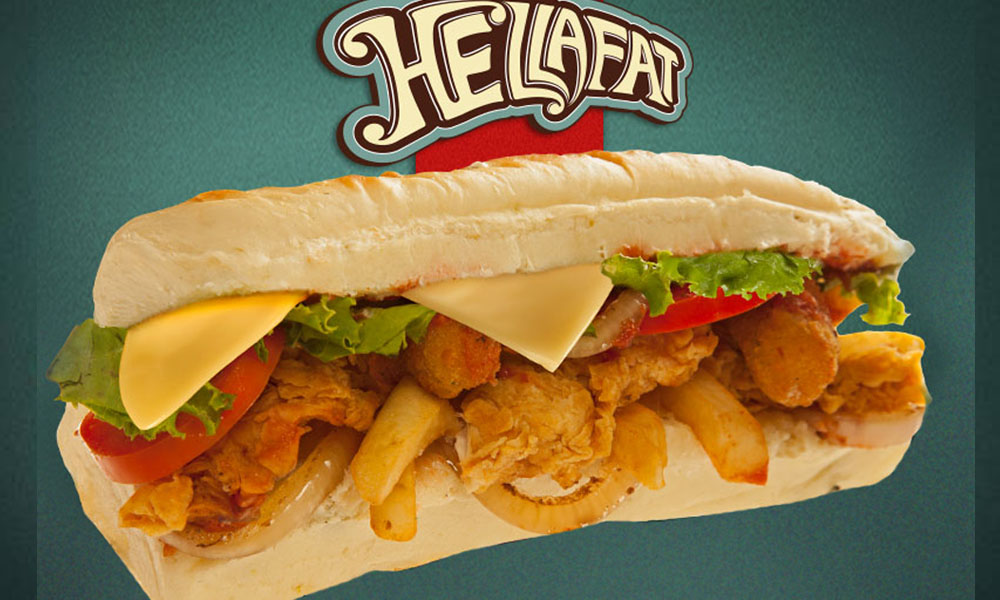 Eatfit
You know the days when you refuse to look in the mirror dreading what might stare back? Yes, I have those a lot and during that period, I order the Chicken Tikka Sandwich from Eatfit. The best part is they are served with low carb multi grain bread, plus they tell you exactly how many calories you are consuming.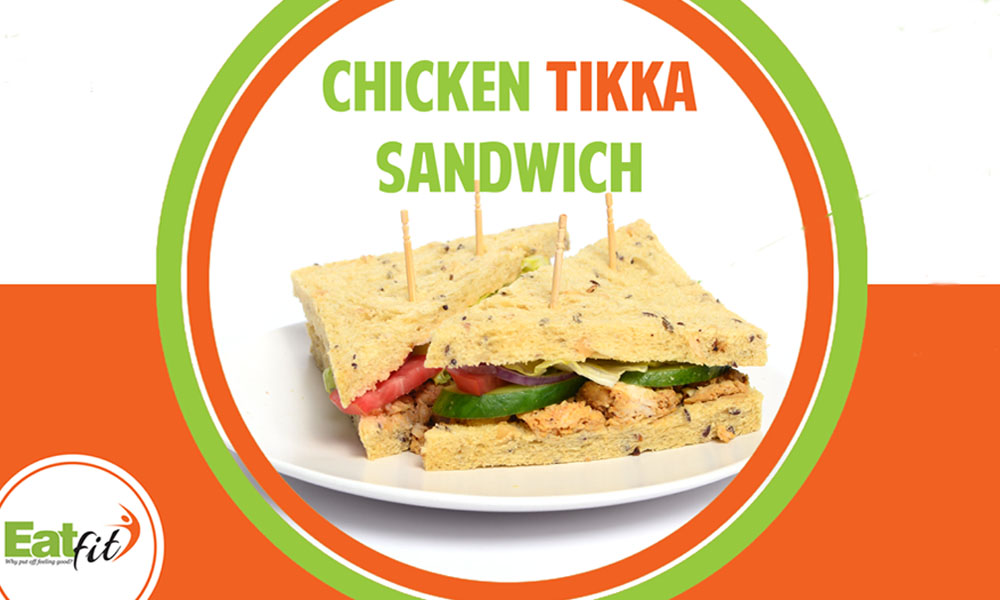 Tooso
I remember spending many a days at work wondering what to order from the limited number of places that would deliver to that area. Tooso was an option. And after eating their Club Sandwich one too many times, I fell in love with it. The serving is huge and you feel full with pieces to spare.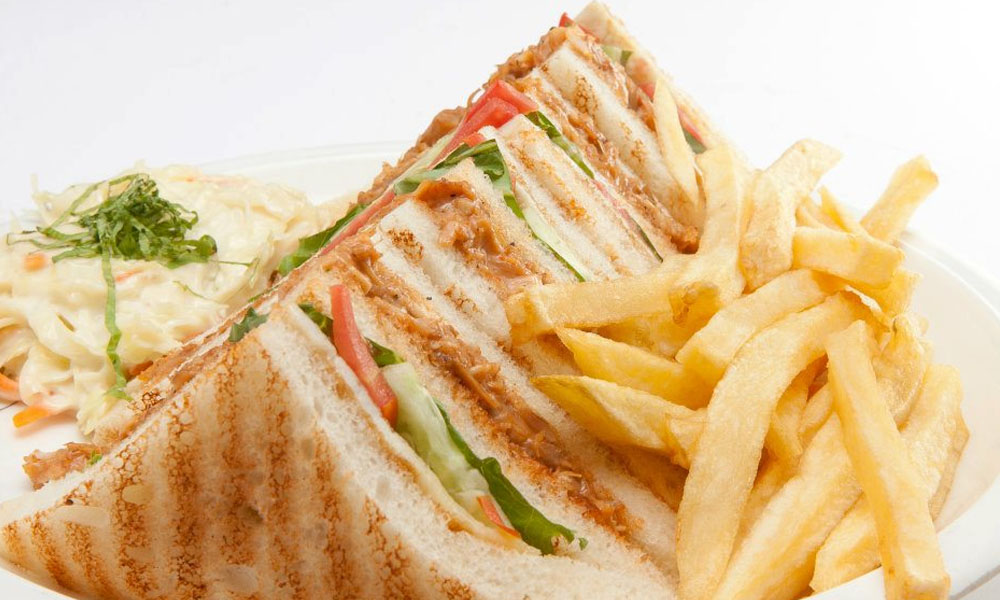 Neco's
There comes a time in every person's life when they decide to go organic. The annoying phase lasts for a short period, but it does introduce you to some quality food. During my phase, I stuffed my face with the Lean Beef Spinach Sandwich from Neco's.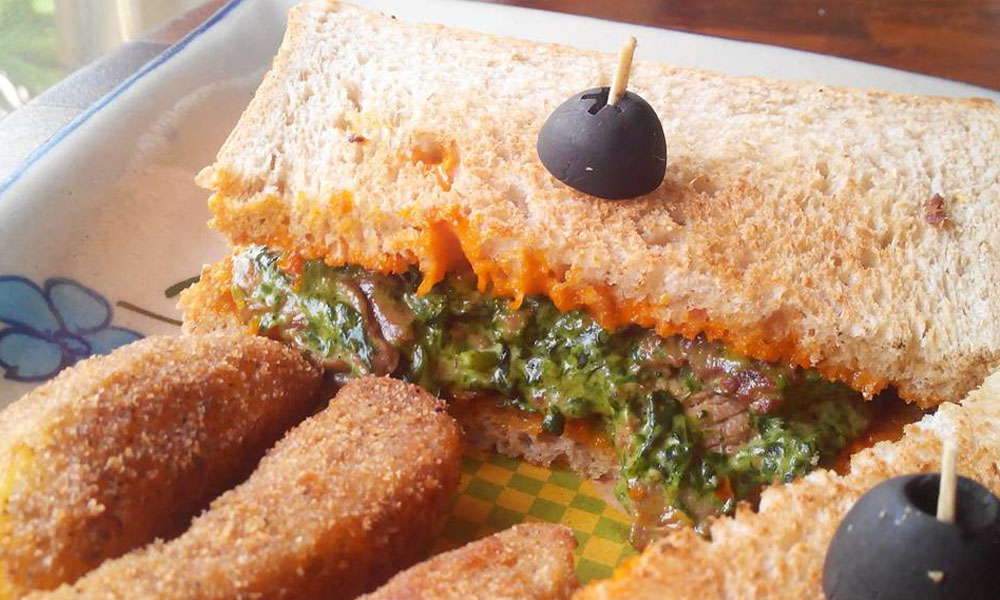 Kaybees
You know those days when your mum is paying for your food and you try not to lose your head, so you opt for whatever is available? That happened a lot with me and Kaybees was the best option then. It didn't matter much earlier since their club sandwiches used to be very good. A great quantity of chicken and fresh veggies. Now however, you have to play "where's the chicken" game with it and take a gulp of your soft drink after every bite.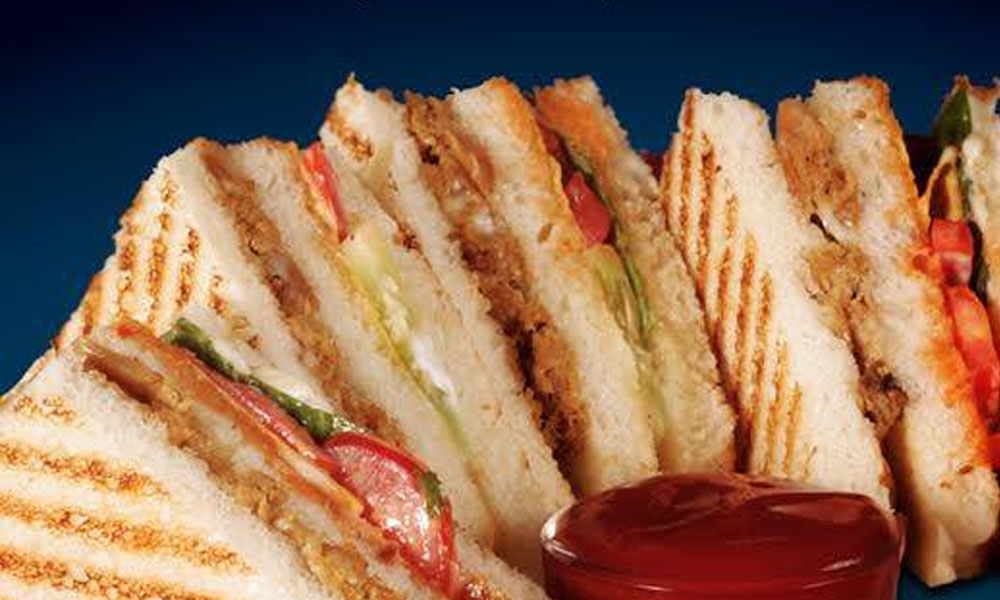 HobNob
While personally did not order this, the person with me did and of course I had to take a bite. The King of the Club Sandwich by HobNob is exactly just what it sounds like. The chicken to cheese ratio is reasonable, I just wished it had a slice of tomato or cucumber for freshness.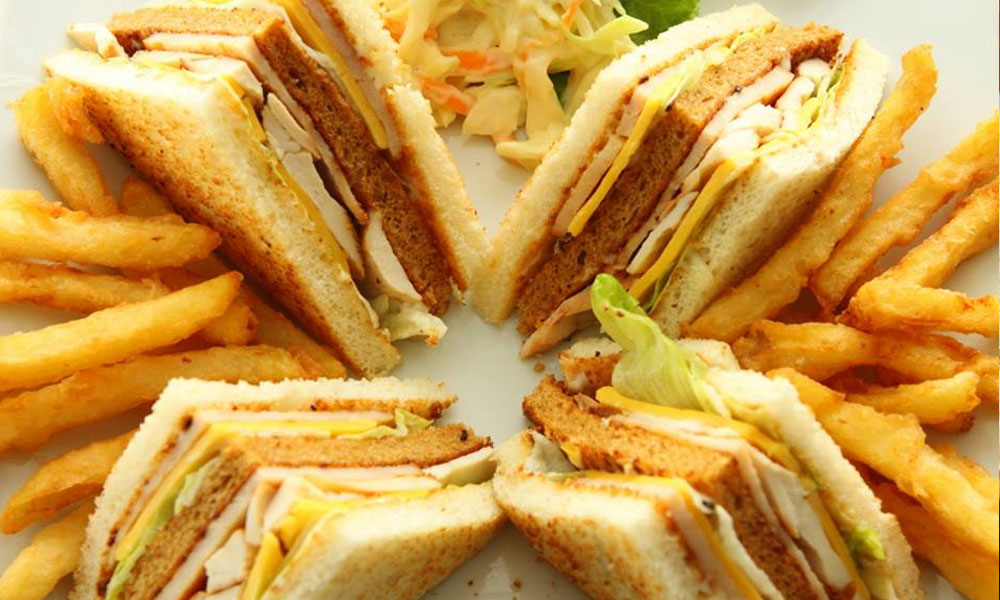 All the places for sandwiches in karachi mentioned above are those I have tried out myself. If you think I have missed out a place and should try, suggest it in the comments below.