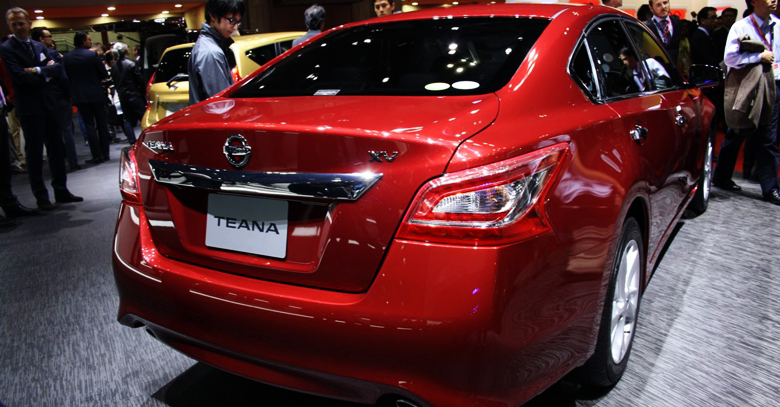 By Zulfiqar Ali Sajwani
Japenese automobile manufacturer Nissan has announced the launch of 'The 2014 Nissan Teana' for Japanse market at the 2013 Tokyo Motor Show.  The 2014 Nissan Teana was earlier  launched in China this year.
With a full length character line, wraparound taillamps and a chrome embellishments, the car is a meticulous piece that reflects grace and elegance.
In order to facilitate seamless parking, it offers a 3D Drive Assist Display combined with Lane Departure Warning and Blind Spot Warning Systems.
Even the interiors of the car are immaculately designed. The leather seats and metallic accents on the dashboard express detailed craftsmanship. Where as the Zero Gravity System lessens the fatigue that you face on long journeys, the infotainment system keeps your mind nourished.
According to the Press Release of the car, the car manufacturers aim to empower the driver through features like multi rear suspension and Active Trace Control. Once driven, the car would excite the diver to the extent that she/he would not come before taking a long trip.
Nissan, known for its classic legacy of heritage cars is turning its tables this time by coming up with a car that symbolizes 'modern living'. The new Teana has all the features that classify it as a luxury car.
It seems that Nissan is all set to lead the road of the Sedans with the release of this epic car.