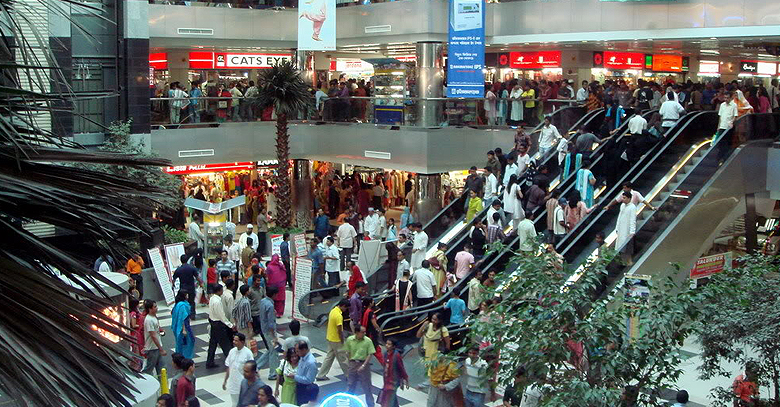 The first day of Shaw'wal, the glorious day for celebration, Eid, is upon us. Pakistanis, much like all the Muslims around the globe, celebrate this day with love, heart-filled family reunions, three very awkward and often mistimed hugs, social hang outs, storytelling and dinners.
Karachites, with their big hearts bigger pockets and metropolitan city lifestyles are quite infamous for holding one of the country's biggest Eid Bazaars. From Dresses to sandals, Mehndi, jewelry, desserts to even chaat – everything seems to suddenly become unique hence, pricy.
On the other hand, people get eager and impatient by the day, and by the 11th hour, just plain desperate hence, vulnerable. That is when the hammer, which appears with sighting of Ramazan's moon, strikes.
Eid, however inevitable, somehow seems to get Karachites by surprise, as if we weren't expecting it at all. It becomes close to impossible to be mobile, in or around the markets of the city let alone the hope of shopping in the last week before Eid.
Bahadurabad and Tariq Road the twin shopping streets, are guilty of having some of the best designer outlets, malls, high end retailers and classy restaurants conversely the finest fabric markets, shoe stores, light jewelry stores, temporary stalls for miscellaneous items and not to forget the tastiest chaats, pani pooris and other street food. Hence, these two places become the Times Square for all social classes shopping for the festival.
With price hikes, people generally stick to their loyal brands or hunt a cheaper substitute. Brands sneak up from behind and scare the living daylights out of our wallets. And then the famous "SALE card" is played to get rid of their mediocre inventories. It is well-known tool to lure in customers, 60% SALE board is perhaps the city's oldest salesman, and the most successful.
Designers tempt the shoppers with their shimmering Eid Collections. Those who have the luxury to afford will be won over with almost any proof of originality. On the other hand, the other social class has to get in a duel with tailors to get their dresses made in time. Prices are almost irrelevant to either class in their mentioned endeavors.
Not far behind in the race is the food industry. Specifically, fast food chains – who come up with all kinds of deals to cater those tired shoppers, who are either looking for a quick iftar before they dive back into the Eid frenzy or are just too tired to go back home and cook. Also, famous desserts of the festival MIthaai Shops get in business in these late hours of preparations.
Eid shopping is expected to rise in the first week of August, with most of the people getting their pay checks for the month. Thus, we see an over whelming outburst of attractive Eid campaigns for expensive dresses, social media promotions for where to crash for good food if you are stuck in shopping malls and an avalanche of temporary stalls placed all around the city erupt just a week before Eid.
Some thought, consecutive showers in last couple of days may have washed away the Eid spirit but they just 'thought'. An Eid-crazed person will swim to her darzi to drown him in insults if he hasn't put the right "dori" on her clothes.
We genuinely hope for a safe Eid above everything else and pray for the smiles of every Pakistani on this day. May there be not a single soul not smiling this Eid. Amen