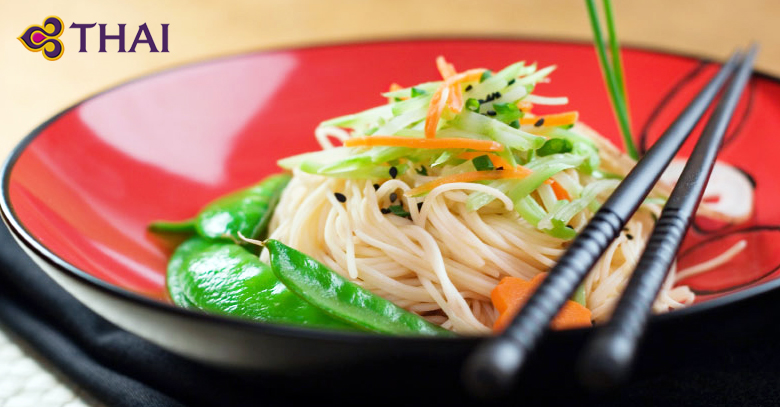 14th August 2013- THAI Airways recently updated its menu and incorporated THAI Cuisine in it. Its menu now holds 14 different THAI dishes which is sure to give the travelers a taste of THAI.
THAI has for long tried to deliver as much of its culture as possible and this recent development is just another step forward in its effort to bring THAI culture to the world.
Airlines today have adopted this trend which not only sets them apart but gives its passengers a choice of experiencing different cultures when travelling.
This practice has allowed many Airlines like THAI to be creative with their in-flight services and offer an experience that is different from its competitors.
The inclusion of Thai cuisine will offer THAI airways an opportunity to provide its passengers an environment where they can truly feel welcomed.