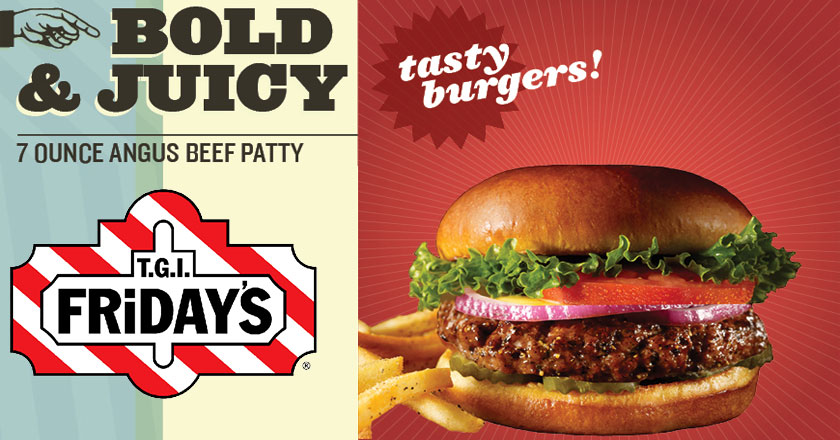 The evening of 2nd December 2014 faded away with the excitement to try out the newly launched burgers at TGIF Karachi. Filled with food enthusiasts, the lavish café at Clifton Karachi, was crowded with a pleasant audience, most of them munching their scrumptious looking burgers served with fresh cold smoothies.
After exchanging some not-so-formal greetings with the host, I made my way to a large table, which was soon filled with other bloggers as well. In front of us was the burger menu to choose from; although priced a little on the higher side, the sight of the burgers made them worth it.
Once our group of invitees were seated comfortably, we were presented with the menu that included the following four options, with one being the traditional burger and the rest three new Angus family members,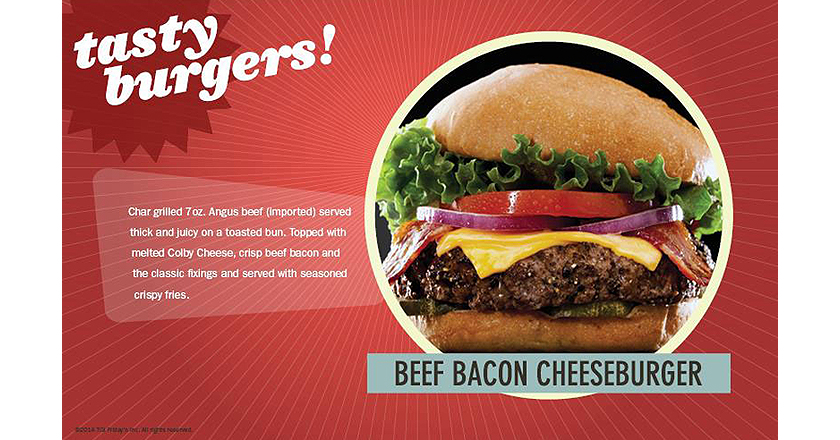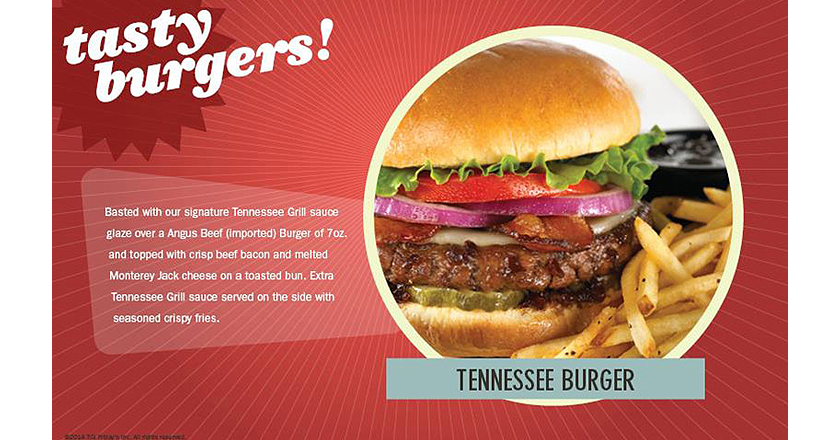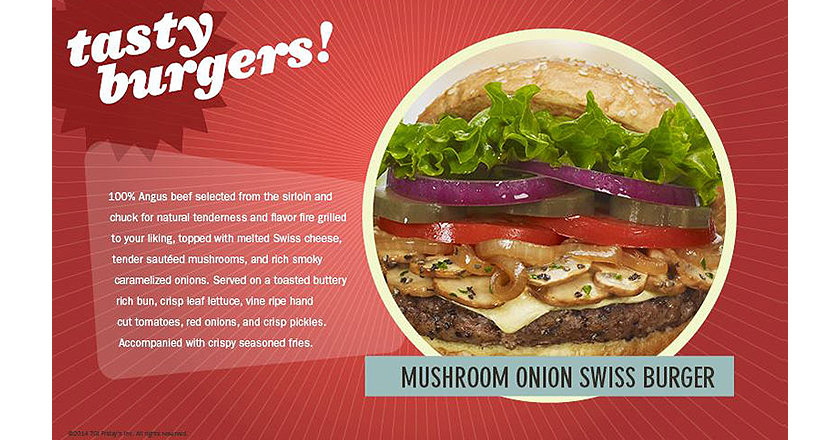 By the time we waited for our order and chatted, we were treated to one of the finest appetizers I've ever had – Crunchy Calamari. The dish was the latest offering and will soon be available at TGIF.
Even with the appetizer, the 15 minutes wait with all the yummy juicy burgers around, felt like forever. Somehow getting past that phase, our order finally arrived and the burgers looked picture perfect.
The burger, with all its heavy- stuffing was a bit difficult to handle but not for a food junkie like me! Filled with Colby cheese, crisp beef bacon and the classic fixings, the meal tasted delicious with ice cold blue raspberry slush.
To make our Tuesdays look even more like Fridays, the team lightened up the place with a flash mob. Here's a sneak peak to the amazing performance,
As the night turned dark, I finished my meal and chatted a bit more to get a fair idea from others about the food; I wasn't surprised to find most of them gave positive reviews regarding the food.
The evening ended with loads of laughter and of course group selfies.
The hashtag for the event was #GiveMeMoreFridays which was seen trending through Twitter on the night of December 2 2014, as you can see from the tweets below:
Stuffed mushrooms & cheese♥ The new Angus range of burgers at @TGIFridays #GiveMeMoreFridays #Foodiechats pic.twitter.com/gM6x1kBxOw

— Amber. Z (@Cheese_Pakora) December 2, 2014
The amazing Mushroom Swiss Burger, crunchy calamari and November something at #GiveMeMoreFridays pic.twitter.com/ROlOcDDZzH

— Sara Muzzammil (@SaraMuzzammil) December 2, 2014
All in all, thanks to TGIF for such a warm and delicious start to winters in Karachi.