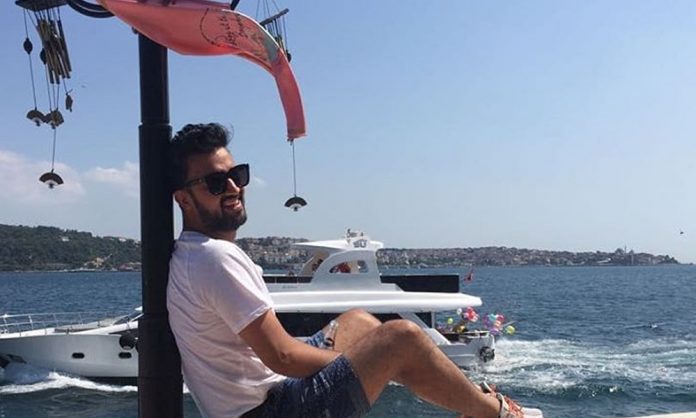 Atif Aslam's latest song, Tere Liye has been released and we bet you will fall in love with the track
The popularity of the singer goes beyond the borders and us, the fans, can't stop drooling over his melodious voice that makes our hearts melt! It looks like Parineeti Chopra is no different than us which is quite evident by one of her recent tweets!
O Meri Laila: Atif Aslam Works His Magic Again in 'Laila Majnu'
Fangirling over Atif Aslam, Parineeti shared the teaser of his new song "Tere Liye", that is going to be featured in her upcoming movie "Namaste England", with the most adorable caption!
Parineeti shared how she had always wanted to work in Atif Aslam's song and also went a little sarcastic overacting in romantic scenes with Arjun Kapoor, her co-star in Namaste England.
Well, guess what?
Arjun Kapoor, who is known for his witty nature, had the perfect comeback and retweeted with the most savage caption ever!
But he's basically sung for me & not u… thanks @itsaadee can't wait to lip sync it while @ParineetiChopra stands n watches… https://t.co/fE6I0E8fEt

— Arjun Kapoor (@arjunk26) September 9, 2018
It's great how these two had their fan moments with Atif Aslam on Twitter and we absolutely loved it!
Filled with some dreamy music, this song will make you fall in love with Atif Aslam's voice all over again!
https://www.youtube.com/watch?v=JthilAJjjW8
Namaste England is a sequel to the 2007 super hit movie, Namaste London, that starred Akshay Kumar and Katrina Kaif in the lead.
Atif Aslam & Neha Kakkar's Duet Performance is Winning Hearts!
Just a few days back, the energetic trailer of Namaste England was released, and it seems promising enough to be looked forward to.
Watch the trailer of Namaste England below!
https://www.youtube.com/watch?v=V4tcaoNlcRo
Although the story will be different than the original, Namaste England will also follow the struggles of a couple in rebuilding their relationship and their journey of ups and downs in life.
Starring Parineeti Chopra and Arjun Kapoor in the lead, Namaste England promises an emotional roller coaster that will you laugh and cry at the same time.
It is scheduled to be released on 19th October.
Originally published on Veryfilmi.com