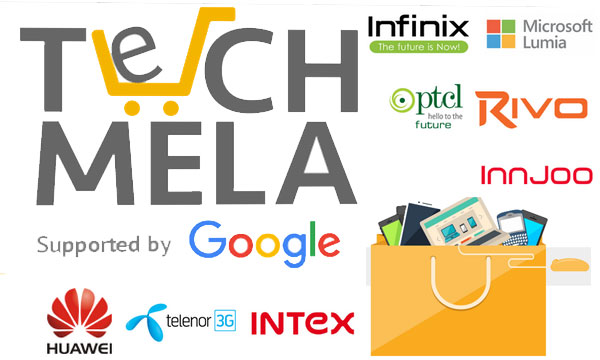 With an aim to support the vibrant and growing culture of E-commerce in the country, Telenor Pakistan has partnered with Google for the first ever 'Online Tech Shopping Festival' in Pakistan starting from September 11th to September 20th. This partnership for the largest festival of its kind in Pakistan is part of Telenor's initiative to strengthen its commitment towards technology and innovation.
Telenor Pakistan believes in putting efforts towards increasing awareness and promotion of E-commerce. Therefore, in line with its vision of innovation & technological advancement, Telenor is showcasing a number of special products and services at the event such as Telenor Apps, Djuice Bundles, Internet Bundles and Golden Number Auction.
Read More: TechMela Supported by Google: Pakistan's Biggest Online Shopping Event
With the recent launch of its online E-commerce portal, Telenor Pakistan hopes to establish this as an effective E-commerce channel of the future. This is the first time Google is involved in an online shopping festival in Pakistan, with exclusive product launches and deals from the world's major tech brands.
"Tech mela is an excellent example of how two forward thinking internet companies like Telenor and Google, partner with each other in a growing market like Pakistan and propagate an E-commerce platform" said Umair Mohsin, Director Marketing at Telenor Pakistan. "I believe that this is a great avenue towards reaching unparalleled growth in the digital world and delivering a more convenient purchase experience to the customer," he further added.