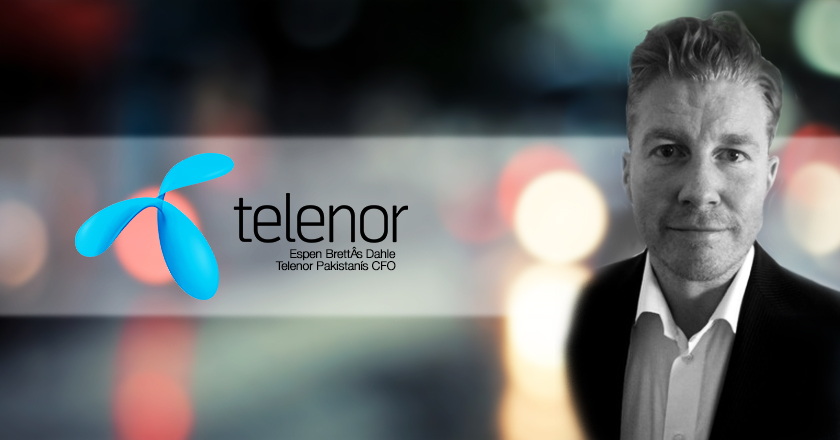 270 views
Telenor Pakistan has just appointed a new CFO, Espen Brettås Dahle, previously serving as the Director in the Telenor Group.
First reported by ProPakistani, the news of the appointment has been confirmed by Telenor Pakistan. The reason for the sudden replacement of the previous CFO, Gabor Kocsis, has been given as a "result of human error" by Telenor.
Gabor Kocsis, who served as the CFO for Telenor Pakistan for two years, was accused of a misrepresentation in the financial reports of Telenor Pakistan for the fourth fiscal quarter of the year 2014 last week. On identification of the error, Kocsis not only accepted his mistake as a result of human error, but also, decided to step down from his position as the CFO.
The newly appointed CFO, Espen Brettås Dahle, had previously been responsible for the management of merger and acquisition projects and other financial services, since 2011 when he first joined the Telenor Group.
With a Masters degree in Business and Economics from BI Norwegian Business School, Espen has worked over 10 years in the financial and digital solutions industry. Apart from his experience in this group, he also has had widespread financial and online classifieds project management experience from all around Asia.
Previously, he also had the experience to work in EDB Business Partner and Omnicom Media Group within the Treasury department, Mergers and Acquisitions, Financial Reporting and as a Financial Analyst. Currently, apart from his new position at Telenor Pakistan, he is also a board member in a Norwegian capital venture company, Alliance Venture.
Delighted to have him on board, the CEO of Telenor Pakistan, Michael Foley, welcomed the new CFO in the following words, "I would like to welcome Espen to Telenor Pakistan. We look forward to working with him as a key member of the management team and as a colleague to everyone in Telenor Pakistan."