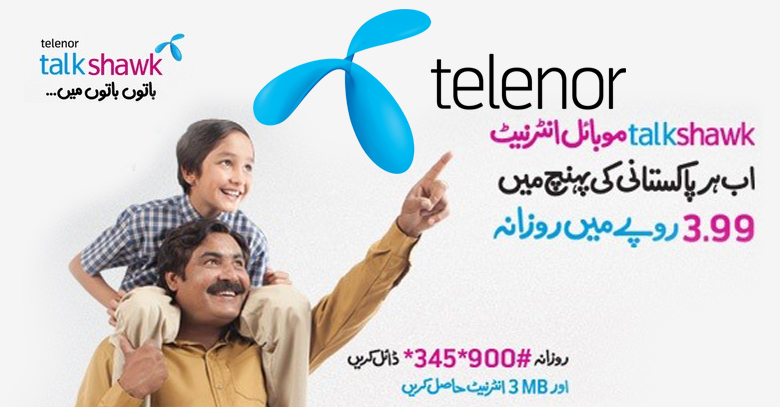 By Ufaq Ashfaque
JULY 8, 2013 – The Norway-based telecom giant Telenor launched an exciting offer 'Telenor Talkshawk Mini Budget', for their Pakistani customers.
It is designed to cater to the calling needs and texting demands in times of economic crisis and inflation growing exponentially in the country.
With subscriptions to the new package, a consumer would receive 100 calling minutes, 3MB of internet browsing and 300 text messages.
The brand not only plans to touch more people in the market but also bring in more people to avail this opportunity for being active on their mobile phone which is pocket friendly.
Telenor serves as one of the fastest growing companies operating in Pakistan.
For nearly a decade, the company has devoted its efforts to analyze the trivial details of how the sector functions in the country.
The activation of this package can be done via SMS. That way, the consumer willing to avail the package would neither have to call or visit the Telenor Service Center for registrations.
Telenor is giving the call rates on these packages so that customers can choose packages that best suits their needs and budget.
With multiple popular services delivered by the company, the Mini Budget promises to gain immediate acceptance from the people of Pakistan and also make way for capturing more customers and profits in the long-run.