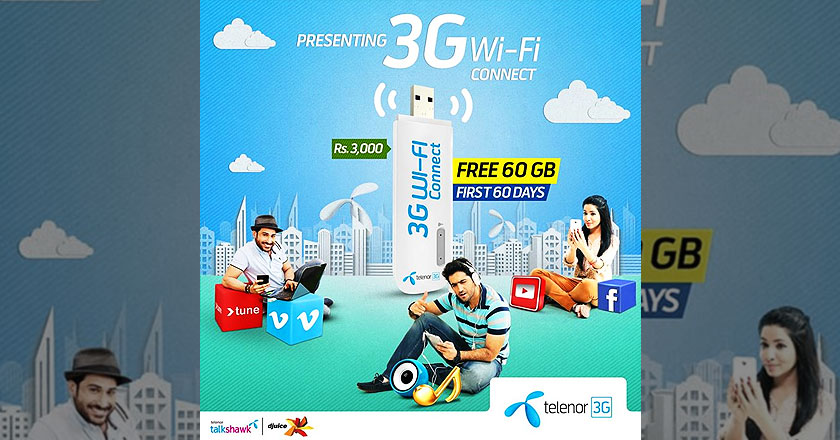 After the successful launch of internet.org in collaboration with Facebook, now Telenor has launched its USB 3G Dongle and Wi-Fi devices with 2 months free trial!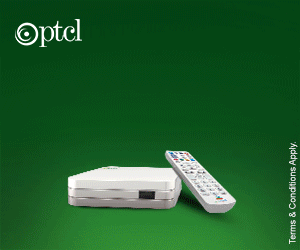 Here is the TVC with the details of this new service offering: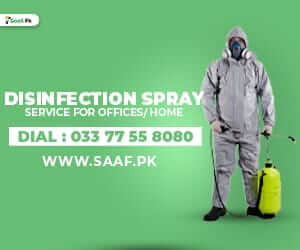 Telenor Pakistan is launching its 3G Connect & 3G Wi-fi Connect devices at the most affordable prices of Rs. 2,200 & Rs. 3,000. Enjoy connectivity on the go with Pakistan's largest 3G network.

Posted by Telenor Pakistan on Tuesday, 26 May 2015
For Telenor 3G Connect; price includes free 3G SIM (Prepaid), works on both 2G & 3G and has 1 year warrantee. As mentioned in the TVC, the connection is free for 2 months with 20GB/month data limit. For activation or free trail dial *345*4005# @ Rs.0.1 incl. of tax.
For Telenor 3G Wi-Fi Connect; Price includes plug & play installation, 3G prepaid SIM, 2 months free trial up to 30GB data limit per month and 1 year warrantee. For activation of free trails dial *345*4005# @ Rs.0.1 incl. of tax.