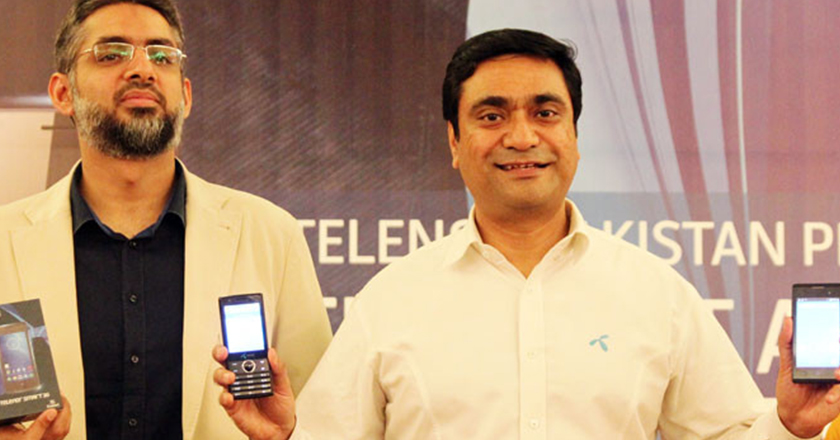 Telenor Pakistan is all set to compete in the smartphone battle against Ufone and Zong with its two new 3G enabled entry level phones.
After the introduction of 3G and 4G technology in Pakistan, the sales of 3G & 4G enabled smartphones has increased tenfold. A staggering number of telecom subscribers are activating these services irrespective of the social class.
Every telecom player is trying to cash in on such a lucrative opportunity by any means. And why wouldn't they? With a strong brand presence, a vast loyal customer base and strong distribution and services networks all across Pakistan, they can capitalize on this business opportunity with little to no friction.
Telenor with its 3G enabled entry-level phones is charging towards the affordable section of this rapidly growing market. These two handsets offered by Telenor will become available at all Telenor Sales and Service Center along with franchises and appointed cell phone shops across Pakistan on 15th April 2015. i2 Pakistan with over 800 collection points, has been appointed the distributor for these phones.
An extended warranty of 18 months will be provided with the handsets. The customers will be able to avail a balance of up to RS600 and 3GB data with these phones over the initial six months.
Irfan Wahab Khan, Chief Marketing Officer of Telenor Pakistan said:
"Telenor Pakistan aims to bring 3G phones within the affordability range of people belonging to low and middle income groups."
"3G is getting popular across the country but unavailability of affordable and good featured handsets are hampering its growth. The penetration of 3G technology could be faster than today if customers will be provided handsets that could easily support 3G technology with desired applications and options."
He further said:
"The affordable handsets will allow many subscribers to use 3G technology in future as the available brands are too expensive with respect to the purchasing power of millions of users. We have travelled into rural areas and interviewed many people who kept asking for 3G service in their cities which shows highly positive signs for cellular phone companies."
The two phones offered by Telenor are being manufactured in China. Currently their complete specs are unknown.
TELENOR EASY 3G:
This phone will be available to the consumers at the price range of PKR 3700-3900. It will also sport a front camera and built in social media apps (Whatsapp, twitter Facebook etc)
TELENOR SMART 3G:
This phone will be available to the consumers at the price range of PKR 6000-6700. It will come loaded with Telenor Appstore, Viber, Skype and other social media apps along with Telenor Music.