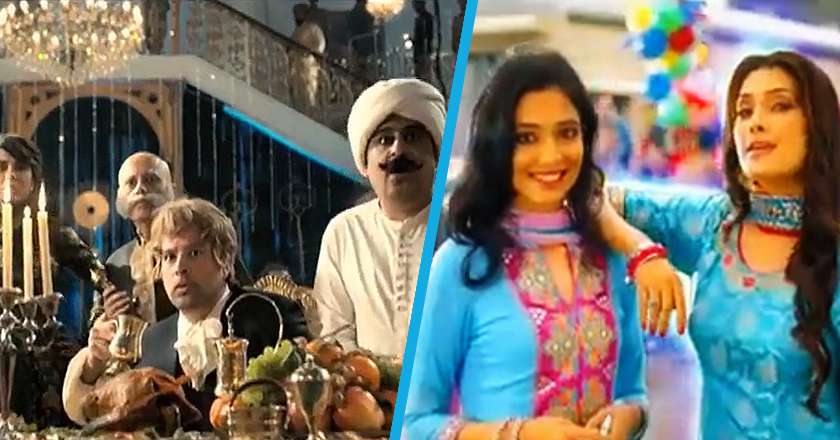 The beginning of 2014 was quite ill-fated for the telecommunication giant, Ufone as it  was bombarded with heavy accusations for deducting "hidden charges' for unsubscribed services.
Even, Kamran Khan, Pakistan's most influential talk show host, didn't spare Ufone and blamed it for serious felony of "shamelessly stealing" balance from its customers.
On top of it, Telenor made hay while the sun shone by rolling a Telenor Talkshawk campaign "Gaana Bajaana". The ad showed Ufone subliminally depicted as a devil who beckoned customers with deceptive offers and claims.
But like a wounded tiger, Ufone fought back and silenced all the gossips and criticisms with its recent campaign "Hisaab Do". 
The TVC wittily redeemed Ufone as an honest and reliable telecom service operator and launched of its "Hisaab SMS" service.
Now, Ufone customers will receive one SMS daily, providing them with a review of the entire fee charged for calls, SMS and Value Added Services.
"We firmly believe that our customers have the right to know how much they have spent, exactly on what service," said Mr. Taimur Cheema, General Manager Marketing.
He further added, "We want complete transparency for our valued customers. That is the trust our customers have on us and we would like to maintain that in the future as well." 
Moreover, Ufone has smartly knocked down Telenor, by targeting its tagline "Sachi Yari Sub pey Bhari" and mocked it with its "Sachi Yari Jaib pey Bhari" pun.
Also, its traditional brand endorsers "Faisal Querishi" and "Meekal Hassan" have, yet again, added their hilarity and charm to the amusing-as-always Ufone advert.
After "Teri Meharbani", it is the next big Ufone commercial to make waves over media, and is being commended for its remarkable marketing strategy.
In spite of everything, Ufone has once again become everyone's favorite and has also stood out as a trendsetter with its Hisaab Service.
The war between the prominent telecommunication brands will never end. Let's see who becomes the next victim of this aggressive battle and whether will they be lucky enough to survive.