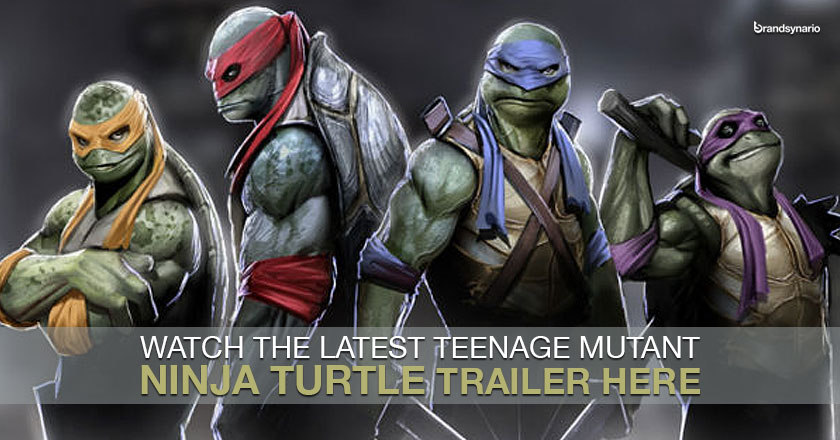 By Fatima Akhlaq
The wait is finally over for the fans who have been anxiously waiting for Teenage Mutant Ninga Turtles movie to arrive.
The movie is scheduled to be released on 8th August so there's still time left to enjoy glimpses of this enthralling childhood adventure show in the trailer here: 
The first trailer of Teenage Mutant Ninja Turtle was released earlier in March 2014 while the recent one is in 3D and is more exciting than the previous one.
The Turtles are returning after seven years since the last release.
In fact, this will be the fifth installment for the contract since the first film made its debut in 1990. The huge success of the initial feature initiated other two sequels that decade and its first CGI animated version in 2007. However, the latest sequel has some great visual effects and explosive actions.
The Turtles themselves have undergone quite a physical transformation from the 2007 fully-animated version, sporting much more muscular bodies and realistic skin textures. Overall, the Turtles look more mutant-like, resembling smaller versions of the Hulk.
Megan Fox is slated to play April O'Neil, the plucky news report who befriends the Turtles while veteran actor, William Fichtner, is playing Shredder.
Evidently, the film's story re-visits the Turtle's past and contains some surprising plot twists and hidden identities.
Overall, the Teenage Mutant Ninja Turtles trailer creates some genuine excitement and mystery for the film's August release. We'll just have to wait and see how this new version of Leo, Don, Ralph, and Michelangelo plays out.