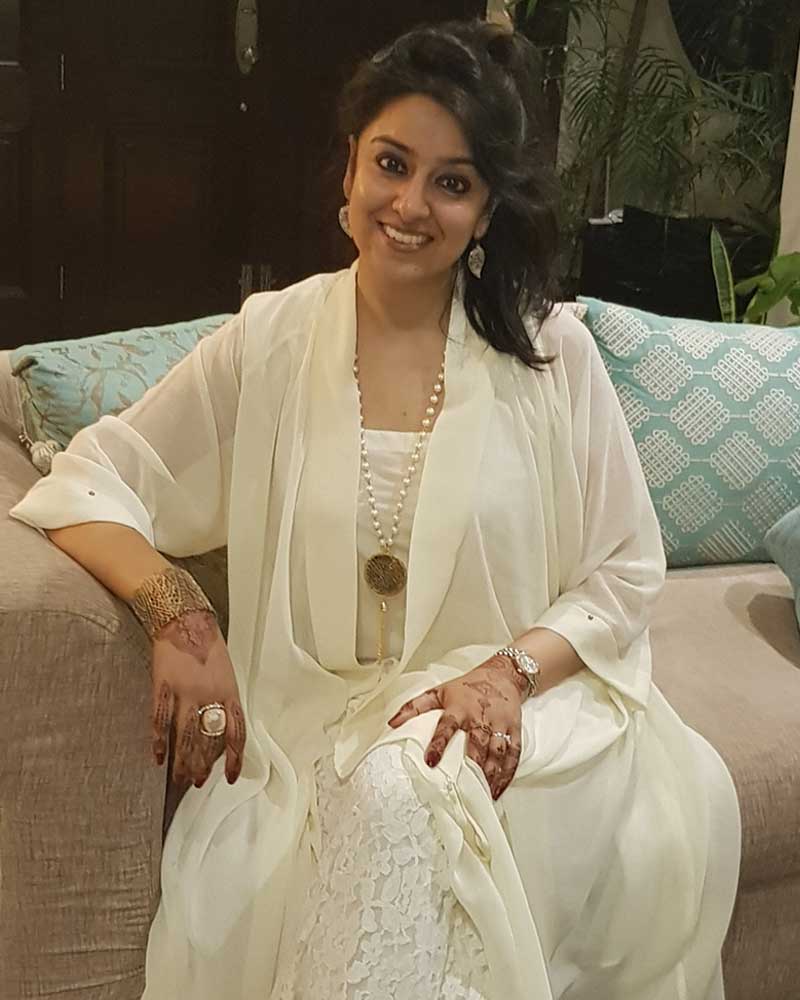 Umber T. Ansari
Head of Marketing & Corporate Communications, Engro Corporation Limited
1. This International Women's Day, I pledge
To stand up unwaveringly against all forms of discrimination in the hopes that those who come after me have less of it to deal with.
2. Across the organizational landscape, I want to see more female representation in…
C-level positions. This is where culture is driven from and, until someone who goes through it is in this seat, the mindset shift that is required across the corporate sector will not be inculcated.
3. The one stereotype about women that should be busted this year is…
That women cannot work with other women – that is utter nonsense. I find it so refreshing to work with other women – we can talk about everything so openly and find empathy in return because we can relate so well with one another.
"Engro Corp Ltd is promoting gender equality and women empowerment Through number of DE&I projects underway and in the pipeline, not limited only to gender But specifically related to gender equality
4. My organization is promoting gender equality and women empowerment…
Engro has a number of DE&I projects underway and in the pipeline, not limited only to gender but specifically related to gender equality. We have Break Ke Baad – our returnship program for working women who took a break of at least 2 years due to other life milestones and commitment, Uraan – a program that focuses on finding alienated women within Port Qasim who are often otherwise overlooked and giving them real experience and the chance to earn a living. The THRIVE initiative across the group – allowing women at all levels to interact, open up, inspire and befriend one another. The Little Engronians Daycare gives parents peace of mind in knowing that their children are only a floor or two away and being cared for by properly trained caregivers who are also teaching them and many other initiatives ongoing and upcoming.
5. I believe women can fight gender inequality at their workplaces…
By mentoring. Another way is to either join the culture initiatives at your work or establish some. Funnily I had someone tell me that you need to be properly trained to be a mentor – but I completely disagree. Anyone can do it regardless of your years of experience. You really just need to be knowledgeable enough and empathetic enough to do it well – become friends with all the women you can, even if that's just professional friends who you see at work every day, then take it further any befriend men who know are allies and convert them into advocates – it will be a chain reaction. Really, the most important thing to do is communicate with others – start dialogues, stimulate thinking and lead to growth.
6. As for men, they can help reduce gender bias at home and work…
By being partners, being empathetic, and learning the issues women face. Talk about them and then tell others. Men have to become advocates at home and beyond – being an ally is fantastic, but it is only the tip of the iceberg. Support women, break gender role stereotypes with them, combat traditional thought that we all know is flawed – this can easily be done respectfully. Also, if a man is helping a woman or participating equally at home, they should do it LOUDLY please, not quietly. Set the example for others to follow and be proud that you are evolved.
7. My message to young aspiring women looking to start a career in 2022 is…
Challenge the stereotypes around what roles women 'can' have. Break biases around women working with other women. Be the kind of professional you would be pleased to work with so you inspire others. And do not get frustrated when you see clearly that you have to work harder than a man to get the same recognition, because t will happen… and you have to keep going to make it easier for the women who come after you.
Trust me, the women before us had to go through a lot more for us to be where we are today. Have mentors and advocates across genders – at the end of the day, we all just need to realize that a world free of biases is a world worth living in.