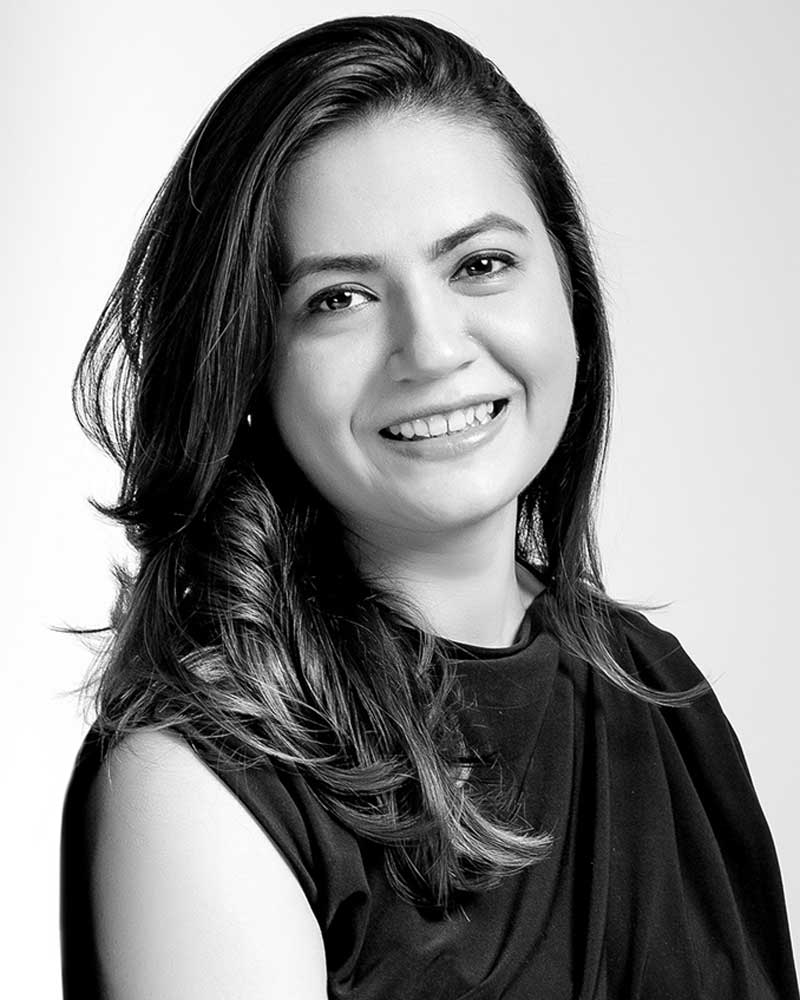 Sidra Salman
Creative Director, Synergy Group
1. This International Women's Day, I pledge…
The struggle for women empowerment is always on. There is a long journey ahead of us with so many battles along the way that it often gets overwhelming. However, I keep myself motivated for the cause by picking one battle at a time. Currently, my entire focus is towards making my department a safe and conducive professional space for working mothers, especially new moms. I pledge to hire working moms in the coming year and will actively contribute towards breaking all the biases that exist against them in the corporate world. I would be actively looking out for professionals who had taken a break from the corporate world but are now looking to make a comeback.
2. Across the organizational landscape, I want to see more female representation in…
I would love to see more women Directors and DOPs. I would love to work on a project with an all-girls crew – from strategy, conceptualization all the way to production.
3. The one stereotype about women that should be busted this year is…
i. Women who aspire to become mothers are not serious about their careers, and vice versa.
ii. Moms cannot do justice to their professional commitments.
4. My organization is promoting gender equality and women empowerment…
We have come a long way in the last 5 years, in terms of breaking biases around career women. Currently, we are proud to be an organization where women representation in the overall headcount is more than 40%, but we are constantly pushing ourselves to become an organization that has equal women representation at all levels, along with equal pay and equal opportunities for us to grow. Furthermore, we have literally banned questions like, "Do you plan to get married any time soon?", "Do you think you can manage family and work together?", "Are you planning to have a baby?" etc. in our hiring process.
5. I believe women can fight gender inequality at their workplaces…
Make yourself heard beyond the initiatives by advocating for women empowerment in your day to day. Call out biases against women, don't tolerate sexist jokes or any sort of sexism, don't take mansplaining. Talk and talk back if you must! Take a stand for yourself and for all of us.
6. As for men, they can help reduce gender bias at home and work…
By talking less and listening more for a while.
7. My message to young aspiring women looking to start a career in 2022 is…
This is the time ladies. Come, see and conquer.