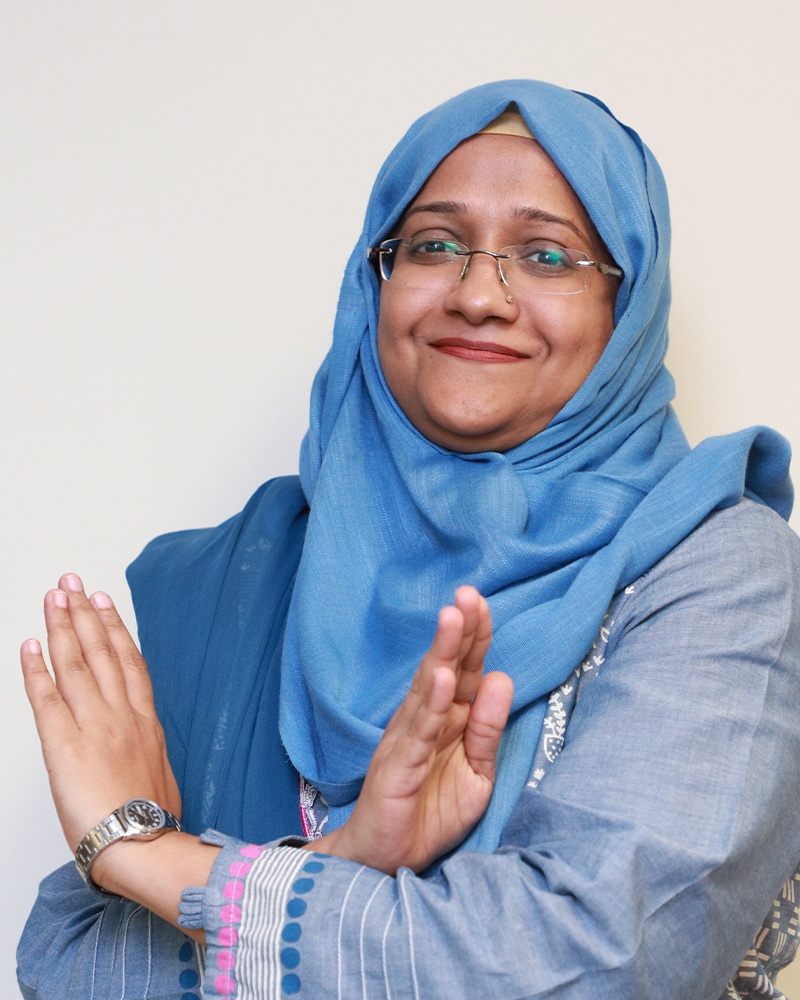 Saima Naveed
Head of Business Applications & Support, Amreli Steels
1. This International Women's Day, I pledge…
To strive for shaping an equitable and progressive culture that women would be excited to join and be part of!
2. Across the organizational landscape, I want to see more female representation in…
Engineering functions as people generally believe in gender stereotypes for STEM-based careers.
3. The one stereotype about women that should be busted this year is…
1 – "STEM is a man's thing!" – It is such gender biases, rather than ability that puts women off of pursuing STEM based careers. You don't have to go far to find women who are living anti-theses to the "women-can't-tech myth".
2 – "Leadership and management in an organization are not a woman's cup of tea" – in recent times, women can be seen advancing in leadership positions but the ratio is still trivial.
"Amreli Steels is promoting gender equality and women empowerment by truly believing in gender equality. We have always been a promoter of equal opportunities for women in all domains."
4. My organization is promoting gender equality and women empowerment…
By truly believing in gender equality. . We may operate in a male-dominated category of steel rebars as a business but as a recruiter, we have always been a promoter of equal opportunities for women in all domains. We have recently set a novel example in the steel category by inducting female employees in our plant's technical operations at Dhabeji. I hope our company continues to abide by its values through such practices.
5. I believe women can fight gender inequality at their workplaces…
By becoming exemplary contributors to such initiatives by being fair in hiring decisions, providing and demanding equal and competitive remuneration, ensuring zero tolerance to harassment and discrimination, and creating awareness on diversity and implicit prejudice.
6. As for men, they can help reduce gender bias at home and work…
Through their unconditional support and by being a source of motivation. Men can give their due contribution both at home and in society at large by sharing the household chores, eliminating all faces of domestic violence, supporting mothers & parents, rejecting chauvinist or discriminatory attitudes, and eliminating biases.
7. My message to young aspiring women looking to start a career in 2022 is…
Through my personal journey as a professional and a woman, I want to inspire other women and make them believe that there are no limits. Ability isn't defined by gender. By the grace of Allah, I've held various leadership positions in my career so far through my efforts and dedication. Begin your journey with a focus on learning the basics of the corporate world and a vision to progress up the ladder. This mindset requires a strong belief in yourself and your abilities. I have achieved the same through this conviction and so can YOU!