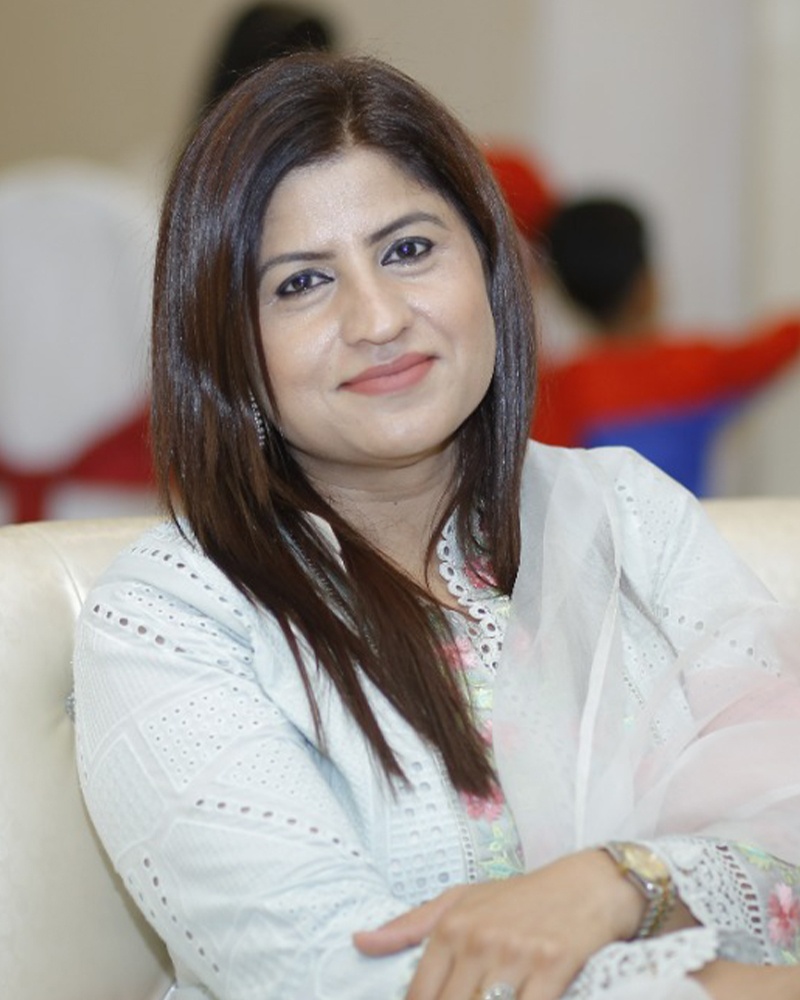 Sadia Zahid
Head of Human Resources, Sapphire Retail Limited
1. This International Women's Day, I pledge…
To ensure an organizational culture free from conscious and unconscious bias, so that every individual's contribution is valued equally.
2. Across the organizational landscape, I want to see more female representation in…
At Sapphire, we have a fair number of women represented in all areas. However, I would like to see women embody confidence and be more rational towards their goals. We are taking every step towards their empowerment and towards building a strong support system that enables them to excel beyond expectations.
3. The one stereotype about women that should be busted this year is…
That family-friendly, gender-responsive policies are not worth the investment and that women are given more career opportunities and favors based on gender.
"Sapphire is promoting gender equality and women empowerment by having a good gender mix at all levels of hierarchy, in each segment and location."
4. My organization is promoting gender equality and women empowerment by…Having a good gender mix at all levels of hierarchy, in each segment and location. We have 24% women strength across the board and this number is continuously increasing. We have female leaders aspiring and encouraging others to grow and make their mark.
5. I believe women can fight gender inequality at their workplaces…
By carving paths for success. Women who are already in the game have been through all the challenges and know all the highs and lows that accompany a corporate job. They should set examples which will become a ray of hope and courage for women and help men to accept and support female growth.
6. As for men, they can help reduce gender bias at home and work…
By changing their perspective about what women can and cannot do. They should encourage, motivate and support females by helping them realize and achieve their life goals; but making them strong physically, psychologically, and mentally. When men start accepting women in a broader role and start supporting them in achieving higher goals, this world will offer a far better environment to nurture progressing females.
7. My message to young aspiring women looking to start a career in 2022 is…
You have all the skills, energy, and opportunities to grow personally and professionally. Every voice telling you what you cannot do is actually showing you what you can. Rise above the societal barriers and lift each other up. Leave all doubts behind, change your perspective about yourselves, and the world will start seeing the REAL you.