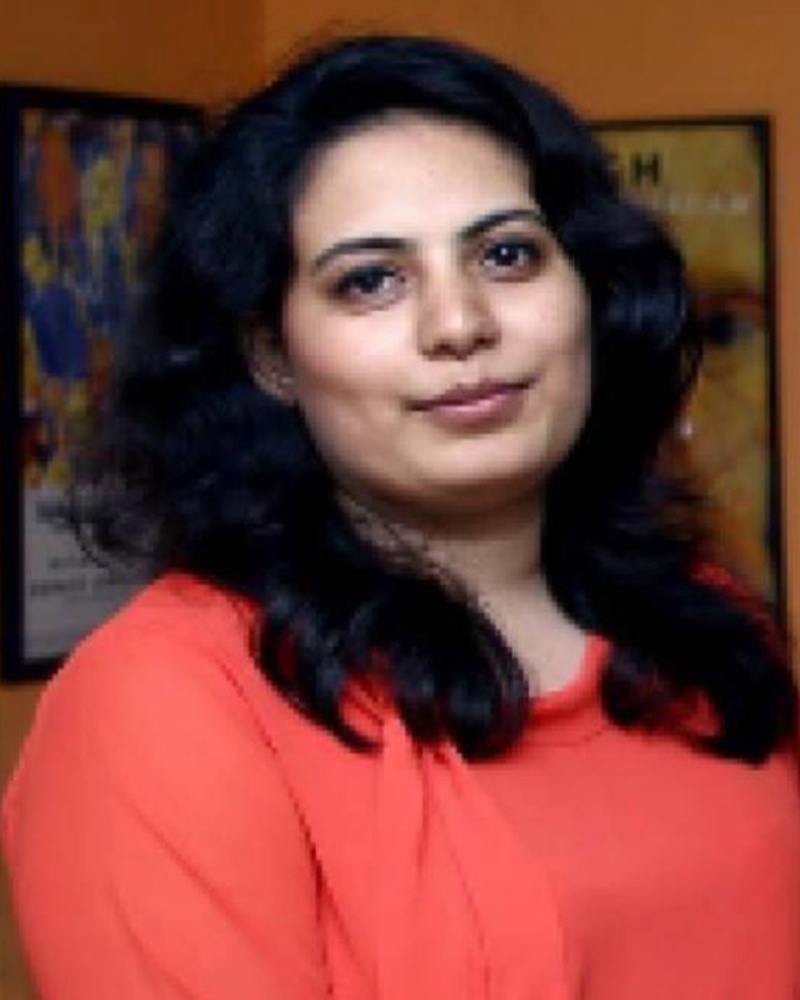 Saba Iqbal Quddusi
Key Account Manager, Project South, Stile (Shabbir Tiles & Ceramics Limited)
1. This International Women's Day, I pledge…
To prioritize my self-respect and mental well-being over everything. We often find ourselves in a situation that asks us to compromise and put aside our interests. Although that might have good compromising results in you being taken for granted. This time, I am going to set my foot for those things that really matter to me even if it means disappointing a certain group of people.
2. Across the organizational landscape, I want to see more female representation in…
Strategic roles that would bring about a diverse range of ideas in the organization and different perspectives that can be utilized to generate positive value for all the stakeholders involved.
3. The one stereotype about women that should be busted this year is…
That women are sensitive and emotional which consequently hampers their decision-making. I think we need to break this taboo as women might be emotional but they can be assertive as well. They have huge responsibilities when it comes to their family, but they tend to be great at multitasking. Not only this, but they are critical and pay close attention to detail which would actually make them competent strategic managers.
"Project South, Stile is promoting gender equality and women empowerment by hiring more females in the workplace."
4. My organization is promoting gender equality and women empowerment…
By hiring more females in the workplace. While some departments tend to be male-dominated, there have been active efforts to get more females on board so as to ensure gender diversity and create a more inclusive workplace.
5. I believe women can fight gender inequality at their workplaces…
By being supportive of their fellow female colleagues and helping them as they move up the corporate ladder. A woman only can better resonate with the huge load of responsibilities fellow females have to bear; hence a certain degree of empathy would go a long way towards creating an organizational culture that supports females. Not only this, but women in HR and higher management roles can come up with support policies for female employees to facilitate them throughout the time they spend in the organization.
6. As for men, they can help reduce gender bias at home and work…
By considering females human and distributing their work back at home and at the office as equal partners. Leaders should support female staff to nurture their talent at the best and at STCL this happens at the maximum. Our leadership encourages us to stand equal and work equally and think innovatively for the brand.
7. My message to young aspiring women looking to start a career in 2022 is…
Ensure that you always maintain your grounds. Many times, you might feel intimidated in this male-dominated culture, but as long as you are logical and focused and have a broader vision, you are good to go. This is true in the case of STCL which has changed how different job roles are perceived to be associated with certain genders only. While sales roles are associated with males due to extensive fieldwork required, at STCL women have changed that mindset by playing an active role in the sales department. This establishes that there is no job that is gender-specific. At times family responsibilities along with work might seem overwhelming to you, but with the right attitude, you will be able to overcome all such obstacles. By the right attitude I mean that you make sure not to over-exert yourself mentally and whenever you feel you are being exploited, you should voice your concerns and stand your ground.