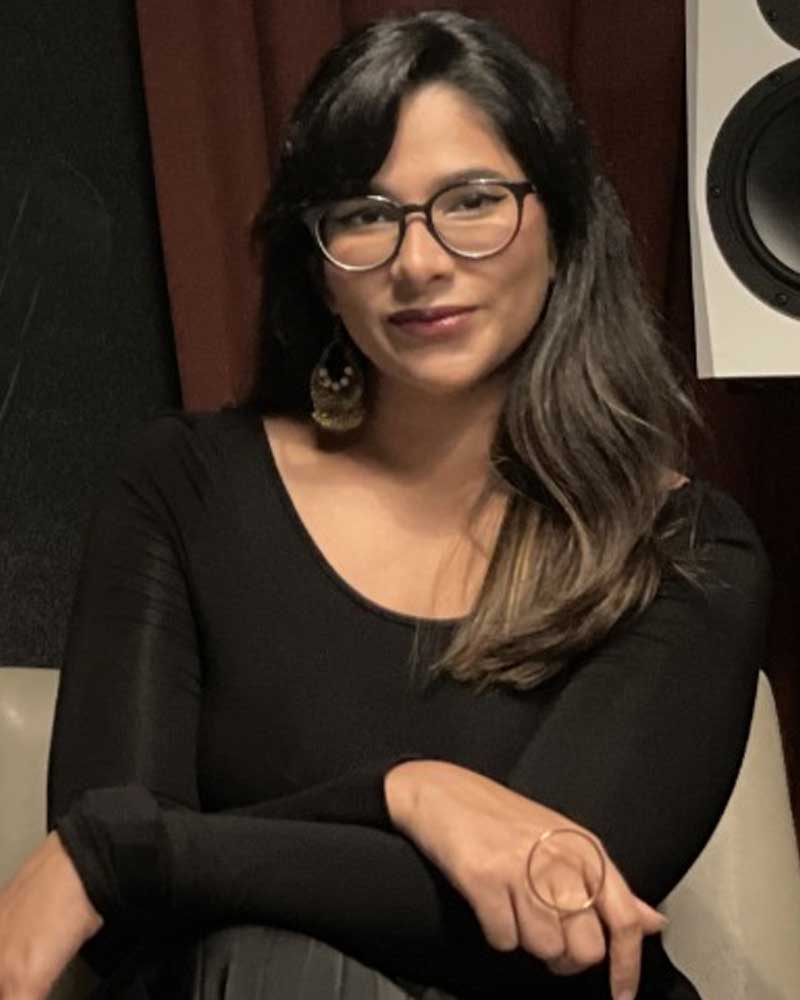 Rutaba Yaqub
Rutaba Yaqub, Music Team, Spotify (Pakistan, Bangladesh, Sri Lanka)
1. This International Women's Day, I pledge…
To make a consistent and conscious effort to empower women and become a positive agent of change for them.
2. Across the organizational landscape, I want to see more female representation in…
Management roles. Across the audio streaming industry, I would like more artists or label managers across the industry. A lot of Pakistani women seem to have a knack for it and it would be good to see them break the taboo that Pakistani women are not necessarily equipped for such kind of work. It is a job role where you have to be an extrovert by nature and maintain high social networking. You have to be able to communicate effectively with people around you and represent your artist to brands, companies and streaming platforms, in the best way possible and women in Pakistan are more than capable of these traits.
3. The one stereotype about women that should to be busted this year is…
That there are no women producers in Pakistan. That's not true. Women have been producing music in Pakistan for a long time. Currently, I am absolutely hooked to music produced by Zahra Paracha, Haniya Aslam and Arooj Aftab.
4. My organization is promoting gender equality and women empowerment…
By actively promoting women artists from across several genres on its platform. This year, Spotify has plans to stretch above and beyond by expanding our global EQUAL franchise, which promotes the narrative of women equity in the music industry on a monthly basis. EQUAL Pakistan is going to be a platform where we will showcase more and more women creators, ranging from vocalists to instrumentalists, producers, and any women bearing a unique talent in music.
5. I believe women can fight gender inequality at their workplaces by…
It always boils down to very consciously, always trying to mention women or push women wherever we can. Usually, it happens whenever we have the opportunity for a certain kind of work. We have people at the top of our mind and its very natural to have men, who are established names in the industry, to have come to your mind immediately to recommend for a job. So in such a scenario, women should give more chances to other women and think about enabling fellow women by all means possible. There's never enough discussion in general on this subject and we should always keep it on top of our minds, if we really want to change things.
7. My message to young aspiring women looking to start a career in 2022 is…
Never doubt yourself. There can be so many situations where you will underestimate yourself and you will have your imposter syndrome kick in. It is most common to second guess yourself that you are where you are, not because you deserve it but because others let you. However, this is the wrong approach. If you positively embrace every good thing coming your way, believing that you deserve it, then others will eventually believe it too.